FEATURE: FATCA - The Good, The Bad And The Ugly
Stephen Little, Reporter, London, 3 September 2014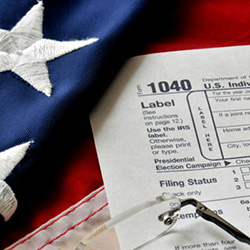 Following the implementation of FATCA two months ago, this publication takes a look at how the legislation has stepped up the pressure on US individuals and firms around the world.

Future

The world of tax havens and the ability to hide money in secretive bank accounts looks set to become a thing of the past as governments across the globe move towards greater tax cooperation and transparency.

Earlier this year, the Organisation for Economic Co-operation and Development unveiled the Common Reporting Standard, a new single global standard for automatically exchanging information between tax authorities. So far 44 countries have signed up to the legislation which is set to be implemented in 2016.

"Our members are now making great strides to ensure that they are compliant. The Wealth Management Association is assisting them to make sure that they meet the requirements of FATCA in the UK and we will continue to do so to ensure that they are able to comply with the requirements of the CRS," said Thompson.

"Ultimately, it is the way the tax authorities are going and we have to embrace that and try to work with them to make it as cost effective and administratively straightforward to comply with as possible," he added.

Critics have also warned that FATCA poses a serious threat to individual privacy. Last year, US senator for Kentucky Rand Paul introduced a bill to repeal the legislation, saying that it infringed "upon basic constitutional rights" arguing that providing bank account information of private customers to foreign nations "diminished US privacy protections".

"There is a move towards additional transparency and global disclosure, but there will come a time when people will say enough, we are still entitled to our privacy," said Quarmby.

"Governments have the right to tax their citizens, and there should be an exchange of information between governments. What I do not accept is that this information should be made available to the public. We all have right to privacy, and if we forget this, I feel we are stepping into territory leading to an abuse of human rights," added Quarmby.