West London Home To City's Professional Elite – Research
Amisha Mehta, Deputy Editor, London, 15 August 2016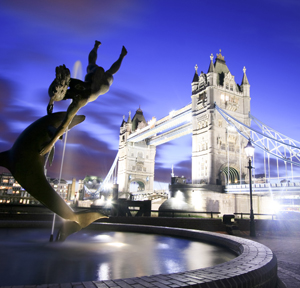 It's a wealthy wealthy West, reveals research by salary benchmarking site Emolument.com.
Looking at average salaries, the wealthiest professionals live in West London, according to an analysis by Emolument of 1,301 salaries in the city.
The Western part of town includes areas such as Kensington (W8), Holland Park (W11), Maida Vale (W9) and Hampstead (NW4).
For bankers, the location of choice is the Isle of Dogs (E14), close to Canary Wharf, where banking giants like HSBC and Barclays are headquartered. Their other favourites are Islington (N1), Battersea (SW11) and Southwark (SE1), which are also relatively close to either Canary Wharf or the City, where many banks including Standard Chartered or Lloyds Banking Group are based.
As bankers move up the ranks, they are likely to settle in the South West, in areas such as Belgravia, Pimlico (SW1), Holland Park, Notting Hill (W11), Ravenscourt Park (W6) or Kensington and Chelsea (SW7). These neighbourhoods are lined mostly with Victorian houses with leafy gardens.
"London workers are famed for their fearless attitude to commuting," said Alice Leguay, co-founder and chief operating officer at Emolument.
"While some choose to spend a substantial part of their earnings on living close or within Zone 1 – namely many foreign workers who prefer to make sacrifices in order to maintain a social life around other foreign professionals, or stay close to international schools - many will eschew cramped London for green spaces and a better quality of life away from the capital."