People Moves
Wells Fargo CEO Bows Out In Wake Of Sales Scandal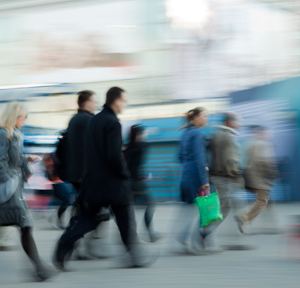 The New York-listed bank, which provides services including wealth and investment management, has announced a change at the top.
John Stumpf has stepped down from his position as chairman and chief executive of Wells Fargo & Co as the bank tries to rebuild its reputation in the wake of a scandal surrounding its sales practices.
The bank has appointed Tim Sloan, president and chief operating officer, to succeed him as CEO, and Stephen Sanger, lead director, as non-executive chairman of the board, while independent director Elizabeth Duke will serve as vice chair.
Last month, US Consumer Financial Protection Bureau fined Wells Fargo a record $185 million over the opening of two million accounts without customers' permission. The lender then announced that Stumpf, who was paid $19.3 million last year, would forfeit his salary during investigations of the misconduct, which was carried out by low-level staff to meet internal sales targets.
"While I have been deeply committed and focused on managing the Company through this period, I have decided it is best for the Company that I step aside. I know no better individual to lead this company forward than Tim Sloan," said Stumpf in a statement on Wednesday.
Stumpf, a 34-year veteran of the bank, became Wells Fargo's CEO in 2007. Sloan, who joined Wells Fargo 29 years ago, became president and COO in November last year, when he assumed leadership over the bank's four main business groups: community banking, consumer lending, wealth and investment management, and wholesale banking.