Summary Of Executive Moves In Global Wealth Management - September 2016
, 26 October 2016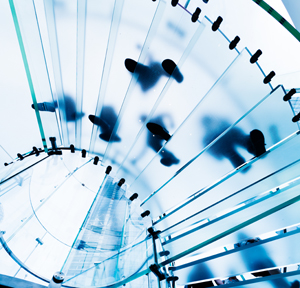 UK moves
JP Morgan appointed Oliver Gregson as head of the private bank's UK and Nordics markets. Based in London, Gregson oversees the firm's UK and Nordics wealth management business. He reports to Pablo Garnica, chief executive of JP Morgan Private Bank's Europe, Middle East and Africa region. Gregson was previously head of HSBC's Private Bank Investment Group, in charge of the investment counselling, portfolio management, sales and trading and wealth advisory teams. Before that, he managed sales, product and discretionary investments at Barclays Wealth. He also held leadership positions at UBS Wealth Management and Citigroup Private Bank.

Bruce Hemphill, chief executive of London-listed Old Mutual, stepped down as Old Mutual Wealth's chairman, handing over to Glyn Jones. Jones, chairman of New York-listed Aspen Insurance and London-listed Aldermore Group, became independent non-executive chairman of the Old Mutual Wealth board, subject to regulatory approval. He has also served as chairman of Hermes Fund Managers, BT Pension Scheme Management and UK wealth manager Towry. Hemphill continues to be a director of the Old Mutual Wealth board.

Old Mutual Wealth Private Client Advisers hired Dominic Rose to lead its growth strategy in London. Rose joined from Bellpenny, where he oversaw the firm's acquisition strategy for over four years. Before that, he was head of acquisitions and wholesale at Towergate Financial. In the new position of director, Rose reports to managing director, Nigel Speirs.

Northern Trust hired Vignesh Vijayakumar and Yovan Dabee in London to serve ultra-high net worth families and their family offices and foundations across Europe, Middle East and Africa. Vijayakumar joined from Royal Bank of Canada, where he was an associate director. He will take on the newly-created role of senior relationship manager for Northern Trust's global family and private investment offices group, responsible for supporting the group's ultra-high net worth clients across EMEA. Dabee joined from Santander, where he was a senior private banker. He will serve as a senior wealth strategist, responsible for increasing awareness of Northern Trust's wealth management solutions across EMEA. He has also worked at Morgan Stanley, Barclays and BNP Paribas.

Principal Global Investors appointed Tim Stumpff as its new chief executive in Europe. He replaced Nick Lyster, who takes on the newly-created role of global head of wealth advisory services. Stumpff, based in London, joined Principal Financial Group in 2003 and has worked in various leadership roles, first leading the corporate capital markets group and later as part of the senior management of its healthcare business. He then served as president of Morley Financial Services and most recently as president of Liongate Capital Management. Lyster, who has been at the helm of Principal in Europe for the last 10 years, is responsible for delivering the firm's investment capabilities to global wealth management firms, with a focus on the firm's Dublin-domiciled UCITS range of funds. He is based in London.

Bond Dickinson hired Gareth Davies as a wealth manager and Barry Stimpson as head of funds. Davies most recently worked at Brewin Dolphin, where he was divisional director. He has over 15 years' experience in advising clients on financial planning matters. His recent work includes advising executives on transition from work into retirement, advice to individuals and trustees in reviewing investment portfolios and advice to families on estate planning and inheritance tax. Stimpson joined Bond Dickinson from Olswang, where he was head of funds and regulatory. Previously, he worked at Linklaters, UBS and Squire Patton Boggs. He specialises in real estate, private equity, debt and other funds and real estate-related corporate structures. He is also a practitioner in the field of limited liability partnerships.

Legal & General Investment Management Real Assets appointed Louis Storrar to the newly-created role of senior asset manager for its leisure fund. Storrar previously worked at Savills, where he was seconded to The Crown Estate to head up property management for its regional portfolio. Most recently, he took on a secondment at L&G to support the Leisure Fund.

Arbuthnot Latham appointed Brian Robinson as a senior private banker within the executives and entrepreneurs team. Robinson joined from Coutts & Co where he has held a number of senior positions over more than 30 years. He was most recently director, private banker, looking after high net worth entrepreneur clients.

Barclays appointed Karen Frank to lead its international wealth business. Frank joined Barclays in 2012 as a managing director in the financial sponsors group and is currently co-head of FSG in Europe, the Middle East and Africa, a role which will now be held solely by Ken McGrath. Frank is a member of the banking EMEA operating committee. Before Barclays, she spent four years as a managing director, investment banking at Goldman Sachs International, according to her LinkedIn profile. Frank is based in London.

James Hambro & Partners appointed US and global equity markets specialist William Francklin as partner. Francklin joined after 22 years as private client director at Waverton Investment Management, where he was also a senior member of the asset allocation and stock selection committees.

Senior director and UK country head Ian Wilkins left Franklin Templeton Investments after 16 years at the company. Alex Brotherston, the company's head of retail sales, and Jill Barber, head of institutional, who have been leading distribution teams in the UK, report to Vivek Kudva, managing director for Europe, the Middle East and Africa. Michel Tulle, who joined Franklin Templeton back in 1995, was appointed senior director, Southern Europe and Benelux, replacing Sergio Albarelli, who left the company. Tulle has been senior director – Americas since 2002 and left a four-strong management team, responsible for distribution across the sub-regions of South America, North America, Central and Brazil. They will report to Andrew Ashton, managing director for the Americas. Tulle will relocate to Franklin Templeton's Paris office in January 2017.
Walker Crips appointed Guy Jackson as head of group compliance and executive director to the board. Jackson served as head of compliance at Nutmeg Saving and Investment and NewSmith Asset Management. He has over 25 years' experience in senior compliance roles in the investment sector. Based in London, he was also appointed company secretary. Jackson succeeded David Hall who stepped down as compliance head in May this year. Walker Crips also hired Holly Ward and Edward Lester as investment managers, also within its London head office.

Quilter Cheviot appointed Nicholas Hawkins to its 67-strong team of investment managers in London. Hawkins joined from Walker Crips Stockbrokers, where he spent eight years managing a client base with assets of more than £100 million ($130 million) on a discretionary and advisory basis.

UK-based wealth management house and private bank Brown Shipley appointed former Investec employee Ryan Caines to its Edinburgh office as private client associate. At Investec Wealth & Investment, Caines was an investment assistant. Prior to that, he worked at Winton Capital Management in Oxford as a research assistant.

River and Mercantile Asset Management hired Gary Dowsett as a global analyst within its global equity solutions business. In the new London-based role, Dowsett works alongside Will Lough, director of research, while supporting Hugh Sergeant, R&M's equity solutions chief investment officer, on his global portfolios. Dowsett previously worked with Sergeant as a fund manager and analyst at Phillips & Drew, the predecessor of UBS Global Asset Management, from 1987 to 2001. He then spent four years at Willis Towers Watson before taking on senior roles at Schroders and Taube Hodson Stonex Partners.

Andy Brunner, London-based investment strategist for Morningstar's investment management business in Europe, the Middle East, and Africa, retired from the company. Brunner began his career in financial services in 1976, holding a number of financial analysis roles before becoming director of investments at Laurentian Group. He later served as head of investment strategy and asset allocation at Prolific Asset Management and Aberdeen Asset Management.

Henley appointed Justin Meissel to the newly-created role of chief operating officer. Meissel joined from the Blackstone Group, where he was a principal, responsible for sourcing and executing pan-European investment deals. He also held roles at GI Partners, Warburg Pincus and JP Morgan. His experience includes investing in the UK, Europe, the US, Asia, South America and the Middle East. He is based in London.

Close Brothers Asset Management appointed Matthew Heappey as business development director to further enhance its relationships with intermediaries in the South West. Heappey worked with intermediaries in the region for the last three years, first, at Standard Life and, most recently, at AXA Life Invest as a UK retirement specialist.

BNY Mellon appointed Niamh De Niese as director and head of its Europe, Middle East and Africa innovation centre. De Niese was most recently head of Visa's European innovation labs in London, Berlin and Tel Aviv, where she led all digital innovation client co-creation and thought leadership projects across the company. She held a number of other senior technology and innovation leadership positions in the financial services and consulting industries. She is based in London.

Italy's Banca Monte dei Paschi Di Siena, the world's oldest bank, which was hit by a massive fall in its share price this year amid concerns over its financial strength, appointed a new chief executive and general manager. The new CEO is Marco Morelli. Fabrizio Viola stepped down. Separately, Massimo Tononi resigned as chairman and director of the bank.

James Cowper Kreston appointed Margaret Savory to its corporate tax team. Savory joined from the Reading office of BDO, where she was a senior tax manager. She advised entrepreneurial and fast-growing businesses on all aspects of their corporate tax affairs, with clients including small owner-managed start-ups, large private equity-backed businesses and London-listed companies.

Rowan Dartington appointed Luke Pearce and Alex Boyle as investment managers as part of its national growth drive. Pearce, previously an investment manager at Brewin Dolphin, brings experience of working with high net worth individuals and charities. Boyle joined after seven years as a senior investment manager at Hawksmoor Investment Management. He has over 30 years' industry experience in a number of roles ranging from fund manager to investment writer and discretionary private client portfolio manager. He is based in the company's new branch in Ipswich.

Kleinwort Benson recruited two directors and two senior advisors within its private merchant banking team. Robert Auerbach joined as a director and head of origination. He most recently served as head of M&A at WH Ireland, having previously led Bryanston Capital, a corporate finance advice firm. Before that, he worked at NM Rothschild. Gheeve Changizi, who previously worked at Lazard and Hannam & Partners, also joined as a director.

Piers Talalla was appointed as the bank's senior advisor for hotel and leisure. He was previously co-founder and chief executive of Avington Financial, an advisory firm in the hotel and leisure sector. He has also worked as an M&A banker at Citi and Dresdner Kleinwort Benson. Simon Reid, previously at GE Capital and ING Barings, joined as a senior advisor, specialising in real estate transactions.

Stonehage Fleming, the international family office, recruited David Elwell as a director in Philadelphia. Elwell also joined as a principal at the law firm Peter Rosenberg & Associates, which works closely with Stonehage Fleming in the US on tax advisory services and estate planning. He was previously a partner at Heckscher, Teillon, Terrill & Sager, where he advised wealthy clients on their US and international income, tax planning, and estate and succession planning. Earlier, he was an associate in the international tax practice group at Duane Morris, having started his career in law at Morgan Lewis & Bockius. Elwell reports to Peter Rosenberg, president of Peter Rosenberg & Associates, and partner and head of family office for Stonehage in the US.

JO Hambro Capital Management appointed Ken Lambden, previously chief investment officer at Barings, to replace Gavin Rochussen as group chief executive. Rochussen, who has been at the helm since late 2008, was appointed group executive, international at JOHCM's parent firm, BT Investment Management, the Australia-listed fund management group. In the newly-created role, Rochussen is responsible for implementing BTIM's growth strategy outside Australia, with a focus on growing the JOHCM business in the US and Asia, in particular identifying new investment teams. He continues to report to BTIM's group CEO, Emilio Gonzalez, and is based in London.

DataArt appointed Toby Bryans as a principal consultant within its finance practice. Based in London, Bryans joined after three years with Nasdaq NLX, the interest rate derivatives exchange, where he was director, onboarding.

Close Brothers Asset Management appointed Neil Davis as chartered financial planner to further develop its financial advice offering in the North West and North East. With over 25 years in the financial services sector, Davis most recently worked at Armstrong Watson, where he developed a financial services advisory business in West Cumbria. He has previously worked as an independent financial advisor for CH Jeffries and Skipton Financial Services.

ZEDRA, the independent trusts, corporate and fund services firm acquired from Barclays in January, appointed Robert Burchett-Coates to the newly created role of director of business development and sales. Burchett-Coates worked for more than 15 years in administration, investment management and corporate solutions markets. He operates from the firm's offices in London. Prior to this new role, Burchett-Coates was a director at Deutsche Bank in London, leading fund services sales in EMEA. He also worked at Man Group in a senior role, overseeing commercial management of fund administration services and related corporate solutions for funds.

Artemis Investment Management hired Stephanie Sutton as an investment director, based in London. Sutton joined from Fidelity, where she has worked since 2008, most recently as an investment director. She has over 20 years' investment experience, having also worked as a consultant at Ernst & Young, advising asset managers. Previously, she held various roles as an equity analyst, fund manager and product manager at Société Générale, F&C and Lehman Brothers.

MASECO Private Wealth, a firm that specialises in fields such as services to expat US citizens, appointed Andrew Brown as chief operating officer. This role is newly-created. Brown, who was formerly COO and a founding partner of Skyline Capital Management, an emerging market firm, has responsibility for areas such as compliance, human resources, legal, finance and systems. His other previous roles include chief of staff at the UK private banking business of Barclays. Before this, he worked in Barclays' group strategy team.

Stonehage Fleming appointed Ian Harvey to the newly-created role of business development director within its investment management division. Harvey joined from Neptune Investment Management where he led the development of UK and European institutional business. Previously, he headed up LV Asset Management's institutional sales and also spent seven years in a similar role at BNY Mellon. From 1995 to 1998, he worked at Fleming Asset Management, a division of Stonehage Fleming's predecessor company, Robert Fleming & Co.

Kames Capital hired Jack Holmes as an investment manager within its high yield bond team. The appointment came shortly after David Ennett joined from Standard Life as head of high yield and Phil Milburn returned to the company as head of fixed income investment strategy following a period of ill health. Holmes joined from Standard Life Investments, where he was an analyst on the European high yield team covering sectors including general industrials, waste and recycling, and oil and gas services. He reports to Ennett.

BNP Paribas Investment Partners appointed James Dilworth to the newly-created role of global head of sales. Dilworth previously worked at Deutsche Bank as chief executive, Germany for Deutsche Asset & Wealth Management Investment and global head of active asset management. Before that, he held various executive and business development roles at Allianz Global Investors. He also worked at Goldman Sachs Asset Management, where he helped enhance the firm's European footprint, with a focus on Germany. He left Deutsche Bank earlier this year following the separation of Deutsche Asset & Wealth Management into two separate units. Based in London, Dilworth is responsible for developing BNP Paribas IP's business with institutional and retail investors as well as distribution networks.
London-based Heartwood Investment Management appointed Paul Rose as intermediary client director. Rose joined from Novia Financial where, as regional sales manager, he was responsible for the North West. Previously, he was national sales manager at Cofunds and regional sales manager at Zurich Financial Services.

BMO Global Asset Management appointed Christine Cantrell as UK sales director of exchange-traded funds. Cantrell joined from State Street Global Advisors, where she worked in the UK sales team for two years, responsible for the distribution of investment strategies to the UK intermediary market. Before that, she worked for ETF Securities as director of UK and Ireland sales. There, she developed client relationships with discretionary fund managers, private wealth managers and large asset managers across the UK and Ireland. She is based in London in this newly-created role.

Kuber Ventures, the platform giving access to enterprise investment schemes and similar funds, appointed a trio as part of its sales growth ambitions. The hires were Tim Thornton, Matt Lenzie and Kate Hopkin. All three roles are newly-created.

RBC Wealth Management appointed John Younger as managing director, sales and relationship management, responsible for the business owners and entrepreneurs client segment team. Younger has almost 25 years of industry experience, including 18 years with RBC in its capital markets business in Toronto and New York. Based in London, Younger reports to Tony Johnson, head of sales and relationship management at RBC Wealth Management. Younger succeeded Sandy Swinton, who led the business owners and entrepreneurs client segment since November 2015.

Hargreaves Lansdown said Ian Gorham was leaving the firm, having spent seven years as the company's chief executive. He is to hand over to Chris Hill, currently the group chief financial officer. Gorham joined Hargreaves Lansdown in 2009 as chief operating officer before becoming CEO in September 2010, succeeding Peter Hargreaves. Previously, he was head of financial services at Grant Thornton UK from 2003 to 2009.

Aviva Investors appointed Rémi Casals, Nigel Cosgrove, Jennifer Stillman and TJ Voskamp to new roles within its global distribution and client relations team. Casals was appointed head of European institutional client solutions. He joined from Rogge Global Partners, where he was head of global distribution. He previously worked at AXA Rosenberg, Barclays Global Investors and Andersen Corporate Finance. Cosgrove was appointed head of European institutional client relationships and service. He joined from Standard Life Investments, where he was an investment director. He previously held positions at BlackRock and Columbia Threadneedle.

Stillman serves as global head of consultant relations. She joined from Hermes Fund Managers, where she was director, consultant relations. She previously worked at Nightscape Capital and Caliburn Capital Partners. Voskamp is head of European wholesale client solutions, and also oversees the global financial institutions team. He joined from Schroders, where he was head of the global financial institutions group. Previously, he worked at Columbia Threadneedle and Datamonitor.

James Hambro & Partners appointed Glenn Hawksbee as head of financial intermediary sales. Hawksbee previously spent 17 years at Quilter Cheviot, where he was head of sales. He left the company late last year.

Henderson Global Investors promoted James Ross to co-manager of the €3.9 billion ($4.4 billion) Henderson Horizon Pan European Equity Fund. The fund had been managed by Tim Stevenson since its inception in 2001. Ross has been with Henderson since joining the firm's graduate scheme in 2007 and has been co-manager on the Henderson UK Alpha Fund since January 2013, working alongside Neil Hermon. Hermon assumed lead management of the Henderson UK Alpha Fund, supported by deputy fund manager Indriatti van Hien, whom he has worked with for the last four years.

Bedrock hired Patrick Lachotzki as head of business development and managing director of its fund management business, a newly-created role. Lachotzki joined from BlueBay Asset Management, where he helped raise assets and build the brand across the Benelux region, Canada and the US. Most recently, he was the firm's head of sales, European financial institutions. He previously worked at Citigroup Global Markets as assistant vice president in the equities team.

Hermes Investment Management appointed Robert Wall as a partner within its infrastructure team. Wall joined from the Canadian Pension Plan Investment Board, where he has worked for the past nine years in both Toronto and London. There, he was responsible for executing large-scale direct infrastructure investments and acted as a board director of infrastructure companies in Europe and Australia.

European Wealth appointed John Scurlock-Davies as an investment manager within in its Wokingham office. Most recently, Scurlock-Davies was a wealth manager at Towry. Before that, he was an investment executive at Rowan Dartington. He has 36 years of investment experience, 29 of which he spent at Coutts & Co, before becoming a director, private banking with Credit Suisse and executive director at UBS. In the new role, Scurlock-Davies reports to John Morton, group chief executive of European Wealth.

Arbuthnot Latham hired Robert Salisbury as director, commercial banking for the South West, Colin James as senior commercial banker, and Adrian Midmer as commercial banking executive. Salisbury joined from Coutts, where he was director, private banking and head of Coutts Exeter. James joined from Barclays, where he was head of the debt team. Midmer joined from RBS, where he was relationship director. In their newly-created roles, all three are based at Arbuthnot's Exeter headquarters.
A luminary in the investment management world, Huw van Steenis, was appointed as global head of strategy at UK-listed Schroders. Based in the London, and reporting into group CEO Peter Harrison, van Steenis drives business strategy and corporate development – a newly-formed role. Van Steenis has more than 20 years' experience in the industry, including 14 years as managing director and global coordinator for banks and diversified financials research at Morgan Stanley.

ICBC Standard Bank appointed Vikram Khanna to the newly-formed role of head of advisory. Among previous roles, he has worked at Credit Suisse as director for global industrials and energy.
Connection Capital, a private client investment boutique, appointed Victoria McGurran as a client manager. She previously worked for Swiss-listed asset management house GAM. At GAM, McGurran was a member of the UK client team.

Savills Investment Management appointed Charlie Hamilton and Shaun Widgery to its London team. Widgery is part of the Savills IM development management team.

Tilney, the investment management and financial planning business of UK-based Tilney Bestinvest, appointed Miles Robinson as head of investment management in London. The role was previously held by Guy Bowles, who was formerly CEO of Ingenious, the firm acquired by Tilney Bestinvest earlier in 2016. Robinson was previously the head of Tilney for intermediaries along with head of the firm's Birmingham office. He operates from the firm's Mayfair office and reports to Alan Edwards, head of investment management in England. Robinson joined Tilney in 1999 on a work experience placement and over 17 years has covered a number of roles within the company.
Americas
Citi Private Bank hired Nicolas Schmidt-Urzua as a managing director and head of the multi-asset trading and advisory team for Latin America, a move the firm said underscores its commitment to the region. Schmidt-Urzua joined from JP Morgan Private Bank, where he was head of global investment opportunities for Latin America, excluding Brazil. Earlier, he held a similar role as GIO head in Geneva, having previously been an investment advisor at Credit Suisse in New York and Miami, FL.

In his new New York-based role at Citi Private Bank, Schmidt-Urzua will provide trading services to the firm's most sophisticated capital markets clients, while continuing to segment the bank's client coverage model. He will report to Lisandro Chanlatte, head of investment counselors for Latin America, and Adam Gross, head of multi-asset trading and advisory for the Americas.

Threshold Group, the family office firm, brought in Jacob Gray as a managing director of impact investing in Philadelphia, PA. Gray was previously a senior director of the Wharton Social Impact Initiative and, in partnership with founder Bridges Ventures, he also co-developed the MBA Impact Investing Network and Training learning platform. Before his Wharton role, Gray was co-founder and partner of Murex, an early stage impact venture capital fund, focused on sectors including education technology and financial services.

HSBC Private Bank appointed Russell Schofield-Bezer as head of investment services and product solutions, adding to its leadership team in the US, which the firm remarked is one of its key growth markets. Schofield-Bezer will be responsible for the development and delivery of investment services and offerings to clients in the region, as well as the performance of discretionary and advisory mandates, and the development of new initiatives and product ideas.

He will also be a voting member of the global private bank global investment committee. Having relocated from London to New York, Schofield-Bezer will report to Marlon Young, HSBC's regional head of global private banking for the US and Latin America, and to Stuart Parkinson, chief of staff at HSBC Global Private Bank. Schofield-Bezer moved across from HSBC Global Banking and Markets, where he was most recently head of capital financing for Europe and head of debt capital markets for the EMEA region. He joined HSBC in 2006 as European head of corporate derivatives sales, and before that worked at JP Morgan Chase, where he was head of northern European corporate derivative sales.

The Alliance for RIAs (aRIA) welcomed its first new member since its launch, in the shape of Jack Petersen, a managing partner at Summit Trail Advisors. Through Dynasty Financial Partners, Petersen and his five co-founders broke away from Barclays and opened offices in New York City, Chicago and San Francisco last July as Summit Trail Advisors. aRIA said it invited Petersen to its network due to his diverse background in financial services and successful breakaway launching Summit on a national scale.

Before founding Summit, Petersen was head of wealth management at Barclays Wealth for the Americas. He joined the firm in September 2008 as part of its acquisition of Lehman Brothers Private Investment Management. He was global head of private investment management at Lehmans at the time, having risen to that post after joining the firm in 2003, and serving as national sales manager and US head of private investment management. From 1993 to 2003, he was an executive director at Morgan Stanley, where he got his first taste of wealth management.

Lombard International, the wealth structuring firm, created a transatlantic solutions team focused on the challenges that high net worth individuals and families face as a result of the globalization of their wealth. The team is comprised of executives from across the US, Europe, Latin America and Asia. The team includes: Fischer; Phil Trussell, senior managing director, Bermuda; Helmer Arizmendy, senior managing director, Latin America; Danilo Santucci, senior US tax counsel and wealth planner, Europe; Lee Sleight, manager of case structuring, Europe; and Freda Liu, marketing officer, Asia.

MUFG Union Bank appointed Lisa Roberts as a managing director and head of private wealth management for Northern California and the Pacific Northwest. Based in San Francisco, Roberts will report to Michael Feldman, head of wealth markets. She has spent 28 years in the wealth management industry, including around five years as a regional market manager at Citi Private Bank, and stints at Bank of America and Wells Fargo.

ZRG Partners, the executive search and talent management firm, hired Doug Hanslip as a managing director within its financial services practice. Hanslip will have a particularly strong focus on the asset and wealth management, alternative investment and capital markets sectors. He will split his time between Chicago and New York. Before joining ZRG Partners, Hanslip was head of the financial services practice at Allegis Partners, having previously worked at Korn Ferry International and CT Partners in similar roles. Prior to his career in executive search, he worked on Wall Street for over a decade with two investment banking organizations covering the institutional asset management client community.

Todd Combs, an investment officer at Berkshire Hathaway, joined JP Morgan's board of directors. His appointment to a board committee will be announced when determined, the US bank said. Combs joined Berkshire Hathaway in 2010, having previously been chief executive and a managing member at Castle Point Capital, an investment partnership he founded in 2005. In that role, he managed capital for endowments, family foundations and institutions. Earlier in his career, he was an analyst for Florida's state financial regulator, and he analyzed risks for insurer Progressive Corp.

Richard Barrett joined Boston, MA-based Congress Wealth Management as chief investment officer and partner, succeeding Peter Anderson. Barrett joins after seven years as CIO and portfolio manager at a family office firm in the Boston area. Before that, he was a vice president and associate partner at Wellington Management, and earlier still worked at EY.

Credit Suisse named Bill Johnson as head of asset management in the Americas. Johnson - who will retain his role as deputy global head of asset management - will oversee the commodities group, credit investments group, Securitized Products Fund and private funds group. All Americas-based business that reports to him currently will continue to do so. Credit Suisse also named Michel Degen as head of asset management for Switzerland and EMEA. Michael Strobaek, former head of asset management in Switzerland, will remain as global chief investment officer at Credit Suisse and head of investment solutions and products for international wealth management.

Artivest, which provides access to alternative investments, took on Jon Feigelson as general counsel and chief compliance officer from TIAA. In his former role at TIAA, Feigelson was a senior managing director, general counsel and head of regulatory affairs, and director of corporate governance. He has also worked at ABN AMRO and Goldmans. At Artivest, he will provide strategic, regulatory and transactional legal advice across the firm's alternative investments range.

Snowden Lane Partners, the wealth advisory firm, brought in Dave Woolford from JP Morgan Securities as a managing director and private wealth advisor in Baltimore, MD. Woolford joined partners and managing directors Phil Lazzari, Mark Stevens and Eric Watson to comprise a team that will manage around $350 million in client assets. Besides JP Morgan, Woolford has also worked at UBS, Credit Suisse and Alex Brown & Sons.

Brazil's Itau Unibanco recruited Nicholas McCarthy from Banco Safra as global chief investment officer within its private bank. Based in Sao Paulo, McCarthy will oversee asset allocation and investment advisory affairs for wealthy Latin American individuals. He will head teams in Brazil, Miami, New York and Zurich, and report to Luiz Severiano, a director responsible for Itau's private banking business. At Banco Safra, McCarthy was responsible for fixed income and hedge funds asset management. Before that, he worked at JP Morgan and Banco Matrix.

Douglas Rubenstein was appointed as Benjamin F Edwards & Co's chief operating officer, while the firm also launched an office in Jonesboro, AR, and made a splash of hires. With two advisors, the Jonesboro location joined Berryville and Harrison as the firm's third office in Arkansas, bringing the company's total office count to 56 in 25 states.

Additionally, the firm added an advisor at its existing offices in LaSalle-Peru and Naperville, IL. Collectively, the four new advisors represent $384 million in assets under management. Rubenstein joined the firm in 2012 as director of capital markets and business strategy. In his new COO role, he will continue with his existing responsibilities, while also overseeing company initiatives.

Joining the firm from Stephens, Inc was Malcolm Peeler and Brian Erwin in Jonesboro as a senior vice president of investments and vice president of investments, respectively. Meanwhile, in LaSalle-Peru, Cindy Lewis joined as a senior registered financial associate to Peeler and Erwin, while Kevin Skogsberg joined as a senior vice president of investments from Stifel, along with senior financial associate Julie Perez. The LaSalle-Peru office was launched in 2011. Lastly, in Naperville, IL, Curtis Loveday was appointed as a financial consultant from Morgan Stanley. The Naperville office opened this year.

Connecticut-based Symmetry Partners, the investment advisory firm, brought in former BlackRock director Timothy Baker as director of product strategy, as well as making a series of hires. Baker will be responsible for overseeing Symmetry's entire product suite, with a focus on developing the firm's next generation of factor-based ETF models. He will also help educate advisors and investors on other new initiatives, including the firm's foray into alternatives. During his time at BlackRock, Baker promoted smart beta/factor investing in the US across institutional and retail channels, as well as the firm's global equity product suite across the Americas.

Meanwhile, Eric Krusiewicz joined Symmetry as a senior investment strategist from Colonial Consulting. The firm also added three regional business consultants in the shape of Bob Matala from Envestnet, Nathaniel Poole from Jackson National Life, and Michael Jordan, also from Jackson National Life.

Alan Lennick joined Hilltop Securities' private client group in Beverly Hills, CA, as a regional director for the West Coast, and senior vice president of practice management. As West Coast director, Lennick will help private client managers boost their productivity, while also concentrating on recruiting wealth management talent.

In his practice management role, Lennick will support private client and HilltopSecurities independent network advisors with their fee-for-advice programs, as well as help to ensure that advisors meet the requirements of the Department of Labor's recently adopted rule defining fiduciary investment advice and conflicts of interest related to retirement assets. Lennick was previously a complex director at Ameriprise in Los Angeles, and before that managed branches in the Minneapolis/St Paul area.

Merrill Lynch hired three financial advisors from UBS in Manhattan for its Manhattan East complex. Harry Lewkowitz, a member of the Lewkowitz–Gersten Wealth Management Group, joined as a managing director, wealth management advisor and senior portfolio manager.

Jeff Gersten, a member of the Lewkowitz–Gersten Wealth Management Group, joined as a senior vice president, senior financial advisor and senior portfolio manager. And, lastly, Jeffrey Schoenfeld was hired as a senior vice president, wealth management advisor and senior portfolio manager.

Pure Portfolios brought in former US Trust man David Gewant as a managing director, responsible for driving strategic partnerships, firm operations and portfolio construction. Gewant previously served as division investment executive for the western region at US Trust, having been a market investment director and portfolio manager in the Portland, ME, office before that. He began his career in New York as a portfolio manager and equity analyst.

Risk Strategies Company, the risk management and insurance firm, made two private client hires in Chicago, IL, in the shape of Sandy Leon and Andrew Bonk. Leon and Bonk joined from the brokerage firm HUB International, where they have worked with wealthy families for the past 12 years. At Risk Strategies, Leon was named a vice president and family office practice leader for the Midwest - serving clients across the US and internationally - while Bonk joined as a senior account executive.

FolioDynamix, a provider of wealth management technology and advisory services, expanded its national sales team with the addition of Chicago, IL-based Sean Mullen and Dallas, TX-based Jerome Hill. Mullen, who was most recently with Envestnet, is charged with expanding the firm's footprint with enterprise-type broker-dealer clients. Hill, who has a background in financial services and institutional sales, is focused on the firm's FDx Complete offering, a wealth management and advisory solution for RIA firms.

iCapital Network, the online provider of alternative investments, made four hires: Tom Iacono joined as chief financial officer; Grace Kim as head of investor relations; David Russo as head of platform integration; and Bryan Gallagher as legal counsel. Iacono joined the firm from General Electric, where he spent 12 years in financial leadership and transaction advisory roles. Earlier, he was CFO at Fortress Transportation and Infrastructure Fund, and a senior manager at Deloitte.

Kim, meanwhile, joined from Fir Tree Partners, an investment firm where she was a director in the investor relations group. She has 17 years of experience working with managers and investors in the alternatives sector. Russo joined from Credit Suisse Private Banking Americas, where he was chief operating officer of assets and investments, responsible for cross-product strategy and business development. Before that, he worked at Bank of America Merrill Lynch and Morgan Stanley Wealth Management. Lastly, Gallagher joined from Goldman Sachs, where he was a vice president and assistant general counsel in the investment management division.

Citi Private Bank recruited Sonia Garcia-Romero from JP Morgan in Miami, FL. This was a replacement hire. Garcia-Romero is responsible for leading ultra high net worth client investment services in the region, excluding Mexico and Brazil. Reporting to Lisandro Chanlatte, head of investment counselors for Latin America, she will also lead the bank's multi-family office business, with a focus on capital market solutions.

In her former role at JP Morgan, Garcia-Romero served as market manager and investments team leader for the Andes, Central America and Caribbean regions. Earlier, she worked in the firm's investment bank and on the global markets treasury liquidity desk.

PKF O'Connor Davies, the accounting and advisory firm, added Alan Kufeld as a partner within its financial services practice. Kufeld was previously a partner at Flynn Family Office, and earlier a tax principal within the family office group at Rothstein Kass, both in New York.

Kirkpatrick Bank launched private banking services in Denver, CO, making two hires as part of the effort. The new branch is headed by Steven Harlan, who joined as a senior vice president of private banking, serving families, foundations and businesses. Meanwhile, Kam Looney joined as a vice president of private banking. Looney has spent most of her career primarily in the mortgage field, branching into business and private banking in 2011.

Brown Advisory, the global investment firm, brought in two Austin, TX-based investment management teams to launch its eighth office. Blackhaw Wealth Management, founded by Ian McAbeer in 2009 and joined by Tushar Shah in 2014, combined its business with Brown Advisory. Joining with McAbeer and Shah were Blackhaw colleagues Sarah Richardson and Mia Karides. Erik Cohen, Jonathan Levy and Mindy McDuffie represent the other side of the addition, and joined Brown Advisory from Oxbow Advisors.

Lombard International, a global provider of wealth structuring services for HNWIs, brought in Phil Trussell as a senior managing director to expand its life insurance operations in Bermuda. The expansion of the Bermuda-based life business followed a string of recent developments by Lombard International, including the opening of its brokerage office in Hong Kong to serve the Asia market and the firm's recent launch of a representative office in Paris. Trussell has over 20 years of experience as an insurance professional and joined Lombard from The Argus Group in Bermuda.

Christine Hurtsellers became chief executive of Voya Investment Management, Voya Financial's asset management business. Hurtsellers succeeded Jeffrey Becker, who is leaving the firm to join another company, and had served as CEO of Voya Investment Management since 2009. In her previous role at Voya, Hurtsellers was chief investment officer of fixed income since 2009. She now reports to Alain Karaoglan, the firm's chief operating officer and chief executive of retirement and investment solutions. In other changes, Matt Toms succeeded Hurtsellers as chief investment officer of fixed income. Toms, who has served as head of public fixed income at Voya since 2011, will continue to report to Hurtsellers.

California-based Mechanics Bank expanded its resources for affluent clients, adding and promoting staff throughout the San Francisco, East Bay and Napa regions. Ester Babakhanov joined the bank as a vice president and wealth management strategist in San Francisco, providing estate and charitable planning for individuals and families, as well as corporate retirement services. She previously worked at JP Morgan in San Francisco and at Wells Fargo in San Francisco and La Jolla, CA.

James Hauer, meanwhile, transferred from San Francisco to the North Berkeley office in light of growing client demand for trust services at the branch. Additionally, Michael Shea joined the Oakland office as a vice president and wealth strategist. He will serve as a personal relationship manager for families and businesses, having previously worked at WealthPLAN Partners.

In other moves, Tina Papucci, who joined the firm 30 years ago, was promoted to vice president and personal trust manager in Oakland, while Darren Peterie moved from the retail side to serve as a vice president and private banker. Rounding off the appointments, Ron Sparrow was promoted to vice president of private banking in Walnut Creek. He spent the previous two years as a manager in San Rafael.
RBC Wealth Management welcomed the Evergreen Group in San Antonio, TX, with some team members based in the firm's new Lufkin office. The group joined from Morgan Stanley with over $1 billion in assets. Team members include: Phillip Friesen, managing director and financial advisor; Chuck Crowson, senior vice president and financial advisor; John Friesen, vice president and financial advisor; Greg Bowman, vice president and financial advisor; Josh Zeleskey, associate vice president and financial advisor; Karen Ronaghan, associate vice president and senior financial associate; and Bonnie McKinney, senior registered client associate.

First Republic Bank added Kevin Barnes to its private wealth management team in San Francisco, CA. Barnes, a managing director and portfolio manager, joined from Merrill Lynch's private banking and investment group, where he was a managing director and private wealth advisor.

Wealth and asset management house Noah Holdings appointed Shang-yan Chuang as chief financial officer, taking over from Ching Tao, who is now chief executive of Noah US, the firm's first US subsidiary. Chuang has more than 13 years of experience in financial services. In March 2011, he joined Noah as a director of investment relations and corporate development. In 2012, he founded Noah Holdings (Hong Kong) and served as its executive director and CEO until January 2016. Prior to joining Noah, Chuang was a senior executive at Bank of America Merrill Lynch in the investment banking division and Asia private equity from 2003 to 2011, based in Hong Kong.