People Moves
LGIM Appoints New America Leadership, Chief Investment Officer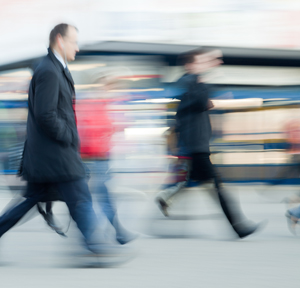 The asset management arm of London-listed Legal & General has rejigged its leadership team.
Legal & General Investment Management has appointed Aaron Meder as chief executive of its US-based business, with Anton Eser replacing him as chief investment officer.
Meder takes over from John Bender, who has been acting as interim CEO of Legal & General Investment Management America since the departure of Robert Moore in September this year.
Meder joined LGIMA in 2010 before moving to LGIM's London office in 2013. Last year, he became head of investment, in charge of the firm's investment, trading and product teams. He will transition into his role over the next few months and will be based in Chicago.
Eser, who joined LGIM in 2006, is currently co-head of the global fixed income business, overseeing more than 70 investment professionals managing £126 billion ($157 billion) in assets. Colin Reedie, currently head of euro credit, will subsequently become co-head of global fixed income, alongside Bender, also CIO of US fixed income.
Both Meder and Eser will report to Mark Zinkula, CEO of LGIM.
"Aaron's strategic vision will help drive the next phase of growth in the US business, as it expands into new markets and further develops its capabilities," said Zinkula.
"Anton brings a wealth of leadership and investment experience to the role of CIO. His deep knowledge of our business, clients and the industry will ensure we are well placed for the increasingly competitive industry in which we operate."
LGIMA manages over $137 billion in assets, specialising in fixed income, liability driven investment, and index strategies for the US market. LGIM had total assets of £853 billion as at 30 June 2016.