WM Market Reports
GUEST ARTICLE: Jersey Finance On Globalisation Of Wealth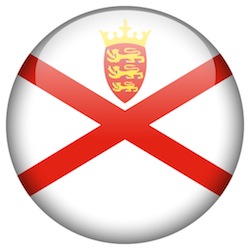 The head of Jersey Finance reflects on an extraordinary year and looks ahead for how the jurisdiction must position itself.
From a political point of view, 2016 has continued to surprise with the landscape on both sides of the Atlantic appearing to go through something of a seismic shift. In all cases, there appears to be a trend towards a much more protectionist political approach. The author of this article is Geoff Cook, chief executive of Jersey Finance.
This publication is pleased to share these insights; it does not necessarily endorse all the views of guest contributors and invites readers to respond. They can contact us at tom.burroughes@wealthbriefing.com.
In the UK, there was Brexit and Article 50 is expected to be triggered early next year, though the path forward is not entirely set in stone.
Then came the US presidential elections and, as so-called populist politics sweeps across boundaries, the forthcoming European elections will be an indication of which direction global politics is headed. An increasing trend for protectionism should be anticipated.
This trend was suggested this year in research commissioned by Jersey Finance and undertaken independently by Capital Economics. It found that, based on World Trade Organisation figures, in October 2010 there were 381 trade-restrictive measures in place globally and by May 2016, this had risen to 1,583 measures – more than three times as many in the space of six years.
It is tempting to conclude from all this that we are moving towards a world where protectionism is preferred to globalisation. If so, what does all this mean for global trade and, importantly from a wealth professional's point of view, cross-border asset and estate planning?
Internationalisation
The reality is more complicated than can be seen in these initial figures. The same Capital Economics research also paints an alternative picture where global trade is still absolutely vital.
It found, for instance, that world trade now accounts for 31 per cent of global GDP compared to under 20 per cent 30 years ago, and that global external liabilities, a measure of the scale of cross-border lending and borrowing by internationally active banks, has risen from just over $1 trillion in 1980 to $25 trillion in 2015.
In also revealed that people are living increasingly international lives, with the proportion of the world population holding OECD passports and born outside of their resident country rising from 7.5 per cent to over 12 per cent in just one decade.
From a private wealth management point of view, these trends reflect a persistent demand for services that facilitate efficient and secure cross-border transactions. In reality, the international mobility of people, the need to transact across borders, and the desire to structure family wealth is increasing demand for the strong regulatory and supervisory regimes offered by international finance centres.
In addition, the tax neutrality offered by IFCs allows assets from around the world to be pooled, grown and distributed across borders without double taxation and without reducing or eliminating tax liability in other jurisdictions.
This sustained demand for cross-border services is certainly a trend that Jersey continues to see. The work undertaken by Capital Economics was published by Jersey Finance in two reports: Jersey's Value to Britain and Jersey's Value to the EU. The reports showed that Jersey is custodian of a total of £1.3 trillion of wealth in its banks, trust companies, corporate structures and fund vehicles. Of that, more than £400 billion is held by private individuals in Jersey trusts and, reflecting the international element of Jersey's trust administration services, 94 per cent of that is settled by individuals outside of the UK. Meanwhile, £150 billion in held in Jersey banks from investors across the globe.