M and A
ZEDRA Marches On With Luxembourg Acquisition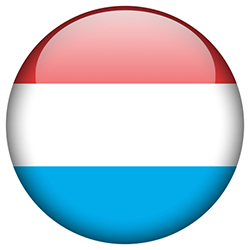 The trust, corporate and fund services firm has extended its footprint to Luxembourg.
ZEDRA, the trust, corporate and fund services firm acquired from Barclays at the start of this year, has acquired Luxembourg International Consulting - aka - Interconsult.
The acquisition is subject to regulatory approval. Terms of the transaction weren't disclosed.
Interconsult was set up 1992 and as such one of the oldest corporate trust service firms in Luxembourg. It provides corporate, administrative and fiduciary services to both corporate and private clients.
Under terms of the transaction, Interconsult will be fully integrated into ZEDRA's network, taking ZEDRA's size to nearly 380 staff worldwide.
"The acquisition is part of ZEDRA's growth plan to expand its business in carefully selected jurisdictions and adds to other recent acquisitions in the UK and the Netherlands. It will take ZEDRA's global presence to 11 jurisdictions," the firm said in a statement yesterday.
Interconsult's managing director, Federigo Cannizzaro di Belmontino, will remain in his role after the acquisition and he will continue to be supported by 20 local staff.
A recent joiner to the firm, meanwhile, is Frank Walenta, commercial director. He was previously responsible for corporate services in Luxembourg and then in Germany for an international corporate service provider.
"As we grow our offices and develop our operations, we need to be where our clients want to do business," says Niels Nielsen, group chief executive, ZEDRA, adding: "Luxembourg is that place and therefore constitutes a natural extension for us. It will be a key part of our global network and an important hub for us to provide trust, corporate and fund trust services to our clients, irrespective of their domicile."
In other recent developments, ZEDRA appointed a former senior HSBC figure to head up development of its Singapore office, which also supports markets in North and South Asia.
The firm hired Wendy Sim, who has more than 20 years' experience working with ultra high net worth clients in the region, specialising in wealth management and estate planning for Asian corporate and high net worth individuals and their families. She holds the title of managing director. She was previously at HSBC Trustee (Singapore), responsible for developing and delivering pan-Asian family governance solutions, as well as assisting global families looking for Asian-based structures.