New CEO Takes The Helm At Old Mutual International In Singapore
Tom Burroughes, Group Editor , 2 February 2017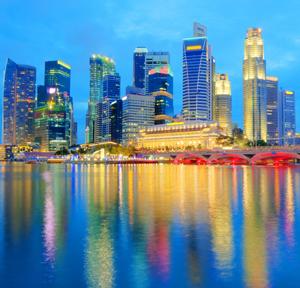 The firm has named a new CEO to replace a predecessor who has departed to pursue other opportunities.
Old Mutual International, part of Old Mutual Wealth, has named a new chief executive in Singapore, Ian Kloss, taking the helm from Steve Hickman who left the firm to pursue other opportunities.

Kloss has been at Old Mutual International since 2014, taking on the role of an area sales manager in Hong Kong. An expat from the US, he is credited with raising awareness of the problems US citizens living abroad have in managing pension savings.

"Ian's priority as CEO for Singapore is to continue to build Old Mutual International's growth strategy in the region, expanding its distribution opportunities and broadening its proposition to a wider audience.
The business will continue to target internationally mobile clients and will look to build on the broker relationships already established," the firm said in its statement today.

"We remain committed to the advice sector and to our multi-channel distribution strategy in the Singapore region," Brendan Dolan, sales director at Old Mutual International, said.

Old Mutual Wealth oversees £119 billion in customer investments (as at 30 September 2016). The firm is part of UK-listed Old Mutual, a group providing life assurance, asset management, banking and general insurance.