People Moves
Deutsche Bank Names Former Coutts CEO Head Of UK Wealth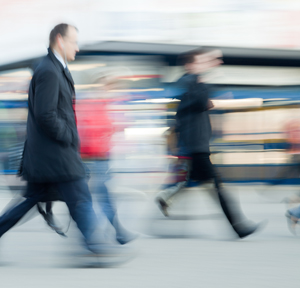 ​Earlier this month, Germany's largest lender announced its plans to recruit around 100 client-facing staff in high-growth markets for its wealth arm, and Morley is "one of the first" hires, Deutsche Bank said.
Deutsche Bank's wealth arm has named former Coutts chief executive Michael Morley head of its UK business, as the unit begins to bring in new blood as part of a global recruitment drive.
He will join the division in July, and will work in its newly-opened headquarters situated in the Zig Zag building in London's Victoria.
He will report to Peter Hinder, head of Deutsche Bank Wealth Management Europe, Middle East and Africa.
Morley served as CEO of Coutts from 2009 through to May 2016. He also spent seven years as chairman of the board of Royal Bank of Scotland International before stepping down in January this year.
He is a member of the board of the British Bankers Association, or BBA, and chair of its private banking and wealth management advisory panel.
"Michael's appointment is extremely timely, given the changes for our clients implied by Brexit and the need to maintain and build bridges to Europe and the world," Hinder said.