Art
Top 10 Trends For Managing Art Wealth In 2018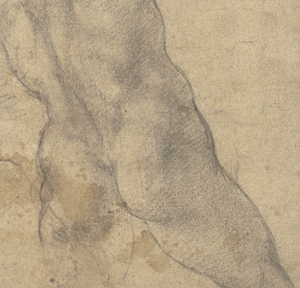 The art market can often be guaranteed to generate eye-popping sums for auction prices, but what are the significant trends to watch in this space over the next 12 months? An expert takes a look.
The author of this article is a regulator contributor to these pages on the subjects in and around investment in fine art and the ways that artworks can be held, transferred and protected. Randall is founder and managing director of Fine Art Wealth Management. (The author is also a member of the WealthBriefing editorial board.) The editors are pleased to share these views with readers and invite readers to respond.
More millionaires will mean more art collectors in 2018. The surge globally in the number of wealthy entrepreneurs will be accompanied by a sharp increase in art investment.
Below we provide an analysis of the top 10 trends wealth management advisers and art market professionals must navigate in 2018 to attract a new generation of wealth for whom art will be an important part of their wealth management strategy.
1. Investing in art will be a natural by-product of the introduction of more newly minted millionaires and ultra-high net worth individuals in 2018. According to a report by US Trust, one-in-five of the wealthy is a collector of fine art. The wealthier one becomes the more they are inclined to invest in art and we expect this trend to continue as younger generations are handed the reigns and begin to form their own collections.
2. UHNW individuals will be more likely to consider art as a way to build significant wealth. Globally art will retain its position as one of the most popular investments of passion and will increase as a percentage of portfolio allocation.
3. The majority of collectors will pass their art on to family members. A report by Deloitte and ArtTactic estimates that $1.62 trillion in art and collectible wealth was held in 2016 by UHNW individuals and there will be an estimated $2.7 trillion by 2026. How these collections will be managed in tax and estate planning will have tremendous implications for collectors and their families as the greatest transfer of wealth takes place in history.
4. It will be only natural that families who devote great care to cultivating their art holdings will want to integrate art into their family office platform. Rooted in the notion that a family collection is something worth governing, developing, and perpetuating the family office will be the best model for delivering complex wealth structuring solutions for art assets in 2018.
5. Art succession planning will be an essential part of wealth management strategy in 2018. This will include outsourcing specialist services for art due-diligence; benchmarking best practice in collection management; and establishing fiduciary structures such as trusts and foundations for long term protection and tax planning of family collections.
6. Just as governance is important to ensuring adherence to a family's value system for their business the same will hold true for family-held art collections. New governance systems will be required to preserve and protect a family's art holdings in order to create a framework for decision making and agree shared values for managing the family art wealth.
7. In 2018 many art market professionals will collaborate with fintechs' via innovative business models to stay relevant and competitive to wealthy young collectors. With their preference for technology-based interactions, millennials will become more socially engaged and far more involved in the global art market then their parents.
8. Young collectors will be more open to using their collections as collateral for a loan. Art lending will increasingly be seen as an effective way of enabling collectors to access the equity in their art without selling the collection making it possible to redeploy their capital into other investment opportunities.
9. Art will play an important role in philanthropic gifting strategies led by UHNW individuals. Family art foundations and private museums opened by wealthy individuals will increase in both size and number globally. These institutions will serve a wide range of purposes from maintaining focus on specific art forms to furthering the place of art in society and creating a lasting legacy.
10. Younger collectors will acquire a growing sophistication about the art market allowing them to effectively navigate potential risks. Millennials will more actively manage their collections in 2018 including the willingness to buy, sell, and trade as they collect and will increasingly view their art as a capital asset which can help them to build wealth.
Fine Art Wealth Management believes the impact of these forces and the response of industry stakeholders will give rise to critical new trends and changing advisory models for clients with significant art holdings in 2018.