The Unstoppable Rise Of Asian Tech – Investors Take Note
Don Smith, 26 March 2018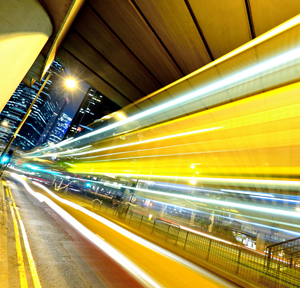 A private bank CIO is optimistic about the investment case for Asian technology companies. Here are his reasons.
The following commentary on Asian technology firms as an investment area comes from Don Smith, chief investment officer at Brown Shipley, the UK-based private banking and wealth management house. The editors are pleased to share these views with readers; they don't necessarily agree with all such contributors' opinions and invite readers to respond. Email tom.burroughes@wealthbriefing.com
Fast-growing and highly profitable Asian tech firms present serious challenges to the dominance of Western household names. This begs the question: will the future belong to the likes of Amazon or Alibaba?
Investors everywhere should take note of the seemingly unrelenting rise of Asian technology firms –particularly those based in China. The world's most populous nation is now the global leader in a wide range of technology segments, ranging from alternative energy to electric vehicle sales.

From Mumbai to Seoul, Asian technology companies are investing heavily in R&D – and increasingly reaping the rewards. The rapid growth of such firms is also having a marked impact on regional stock markets, where traditionally dominant players in sectors like energy, materials and resources are increasingly being replaced by tech firms.

The rise of ecommerce and alternative energy

Today, roughly one in ten retail transactions worldwide takes place online, up from 7.4 per cent in 2015 and expected to reach 15.5 per cent by 2021. Over the same period, the value of such transactions is anticipated to rise from $1.5 trillion to nearly $5 trillion.

That growth is coming, first and foremost, from China – where online spending now outstrips the US and UK combined. China has also emerged as the global leader in electronic payments and sits atop the so-called "sharing economy" of peer-to-peer transactions.

Despite increasing investor awareness of Chinese e-commerce giants like Alibaba, a basic assumption prevails that Asian tech companies remain minor league compared with US behemoths like Amazon and Google. But the speed with which Asian firms are catching up will soon make them impossible to ignore.

On the whole, US tech giants still largely come out on top for R&D spending. However, Huawei's R&D budget is now greater than that of Apple, Oracle and Facebook, though it still lags Intel, Microsoft, Google and Amazon.

By contrast, South Korea is the global leader in terms of R&D outlay as a proportion of GDP, with Samsung its standard-bearer.

In other tech-focused sectors, China leads the way in alternative solar and wind energy generation. At the end of 2016, the country accounted for 26% of worldwide installed solar energy capacity and 31 per cent of wind power.

And it far outpaces other countries for sales of electric vehicles: in 2016, BYD Auto was the world's top electric car manufacturer, with 102,000 units sold, compared to 76,000 for US-based Tesla.