Family Office Growth A Nice Earner For Legal Advisors
Tom Burroughes, Group Editor , London, 1 November 2018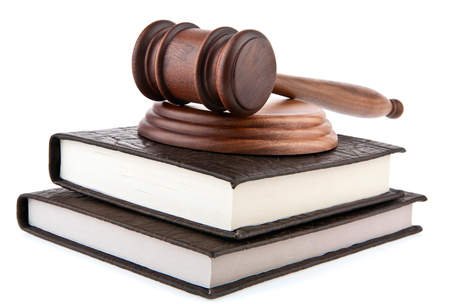 There are few signs of a slowdown in demand for family offices to be set up in London and that's creating plenty of work for law firms, as one practitioner explains.
There is a growing crop of bulge-bracket banks providing services for family offices, whether it be acting as custodians for assets through to advising ultra-high net worth people or advising on how to create these structures. And a number of law firms also help to build these entities.

One such example is Irwin Mitchell Private Wealth and this business area is becoming increasingly important, it told this publication recently.

Guiding dynasties on how to assemble a family office or suggesting whether such structures are suitable at all is taking up plenty of time for Alex Ruffel, a private client partner at the UK law firm. A big issue for families is figuring out what they can afford to do in-house and what functions must be outsourced.

Ruffel said she and colleagues have been involved in a handful of family office launches in the past few years. "They tend to be extremely time-consuming but very lucrative," Ruffel, who is based in London, said.

She expects more of this work to arise, as clients from Russia and the Middle East continue to see the UK as a stable location in which to structure FOs, notwithstanding the tortuous Brexit process. Cyber-security – and advice on how to defeat hackers – is also a growing area of advisory work for family offices, she said.

As an example of how large this business is, Ruffel said 20 to 50 per cent of her time is spent working for one Middle Eastern client because of the moving parts of the set-up process. "In this case, we are looking at months [to launch]," she said. Getting a family office to the point where it is registered with the official regulator can take as long as six months to a year, she said.

Such a long time-frame means that an important part of the task is managing the expectations of patriarchs and matriarchs during the establishment of FOs, she said. This calls for constant communication and education of clients about what is, and what is not, achievable. That includes, for example, understanding what the minimum asset under management size should be for a viable office. An office needs to have more than $200 million: "It gets expensive otherwise."

A set-up issue for family offices is whether people are still running a business or have exited and now oversee a pool of capital. And with large families, and multiple generations – and demands – making the process more challenging. One core requirement is that an ultra-high net worth family will need some sort of "kitchen cabinet" to set down some rules and processes, Ruffel said.

That this type of work is coming Irwin Mitchell Private Wealths way is not surprising. Large firms such as Withers, for example, via its Withers Consulting Group, advise families on how to create FOs; law firms need a certain amount of size to do the heavy lifting of getting these structures in shape. And when strong personalities are involved, a team of experienced lawyers are needed to sometimes put clients' demands into perspective.

Recent years have seen a crop of businesses offering various outsourced services to family offices, such as outsourced chief investment offices. (In the US, an example is Hirtle Callaghan.) Banks such as UBS, Credit Suisse and, Northern Trust and JP Morgan, to name just four, provide a variety of services. On another level, entities in the PKF International network have created a joint venture to serve wealthy families on both sides of the Atlantic. Tax, consulting and accountancy services group EisnerAmper, which is based in the US, has pushed eastwards into the UK and European market, eyeing family offices as a business growth opportunity.

While domestic political and Brexit-related uncertainties grab headlines, they also in a paradoxical way put a premium on strong legal planning and stable legal systems. And that, Ruffel says, plays to London's strengths overall as a family office hub.

Ruffel said a cut to visa-free access to the UK – which is possible depending on how Brexit plays out - is a potential threat to London's status as a family office hub, but overall she said family offices appear not be greatly exercised about the matter. Far more urgent, in their eyes, is the possibility of a Labour government in the UK, given its stated desire to push up taxes on those with wealth, she added.

What is plain is that while family offices are by their nature discreet organisations that shun the limelight, their creation is a significant revenue earner for the UK's legal profession.