Managing Wealth In Personal Injury Cases
Jackie Bennion, 13 March 2019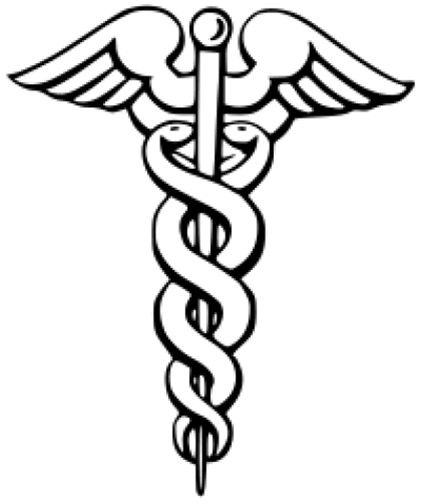 The stakes could not be higher for wealth firms managing clients in catastrophic injury cases.
In personal injury cases, the first phase of these claims is to establish liability, i.e. whose fault it was and then, how much will they receive in damages. Also "the issue of split liability can significantly reduce a claimant's damages so it is important that the deputy has a solid understanding of the case at hand," Lomas said.
Legal commitments include staying up to date on a client's needs and any changes in their health or other personal circumstances. The firm holds a yearly face-to-face meeting with the wealth manager to look at an update of the client's investment performance over the last 12 months, and the two teams work together with other professionals to identify priorities for the coming year.
"In the case of catastrophic injuries, the claim solicitor will often seek interim payments for their client so they can begin rehabilitation as soon as possible. Once a final settlement has been agreed, which in some cases can take several years, a wealth manager would then get involved to help manage this sum," Lomas said.
A deputy typically composes a shortlist of IFAs/fund managers before inviting them to take part in a face-to-face 'beauty parade', in which "firms will be quizzed across a number of areas", said Lomas.
Firms will be questioned on how much of the settlement figure they would invest, what their risk profile looks like, the extent of their total expenses ratio, the possible use of onshore and offshore investment, asset allocation, and how they benchmark themselves and performance details over the last one, three and five years.
In turn, the work done by deputies for claimants is overseen by the Office of the Public Guardian, which "carries out assurance visits on deputies and looks at their investment processes," Lomas said.
Legally, deputies are bound under the Mental Capacity Act (2005) in their dealings with a protected party, which often means involving them in financial planning and decisions.
"The potential complexity of the cases that solicitors deal with and the responsibility they hold cannot be overstated," said Brown Shipley's McGregor.
One change Lomas has witnessed in personal injury cases is a shift from the traditional lump-sum payment structure to increasing numbers of annual periodical payments being awarded to claimants. She says this is largely down to external factors, such as medical advances, longer life expectancies, and the impact of inflation. It "means that regular payments over the long term are sometimes better suited to meet the needs of clients for the duration of their lives."
Here is a graph showing powers of attorney received: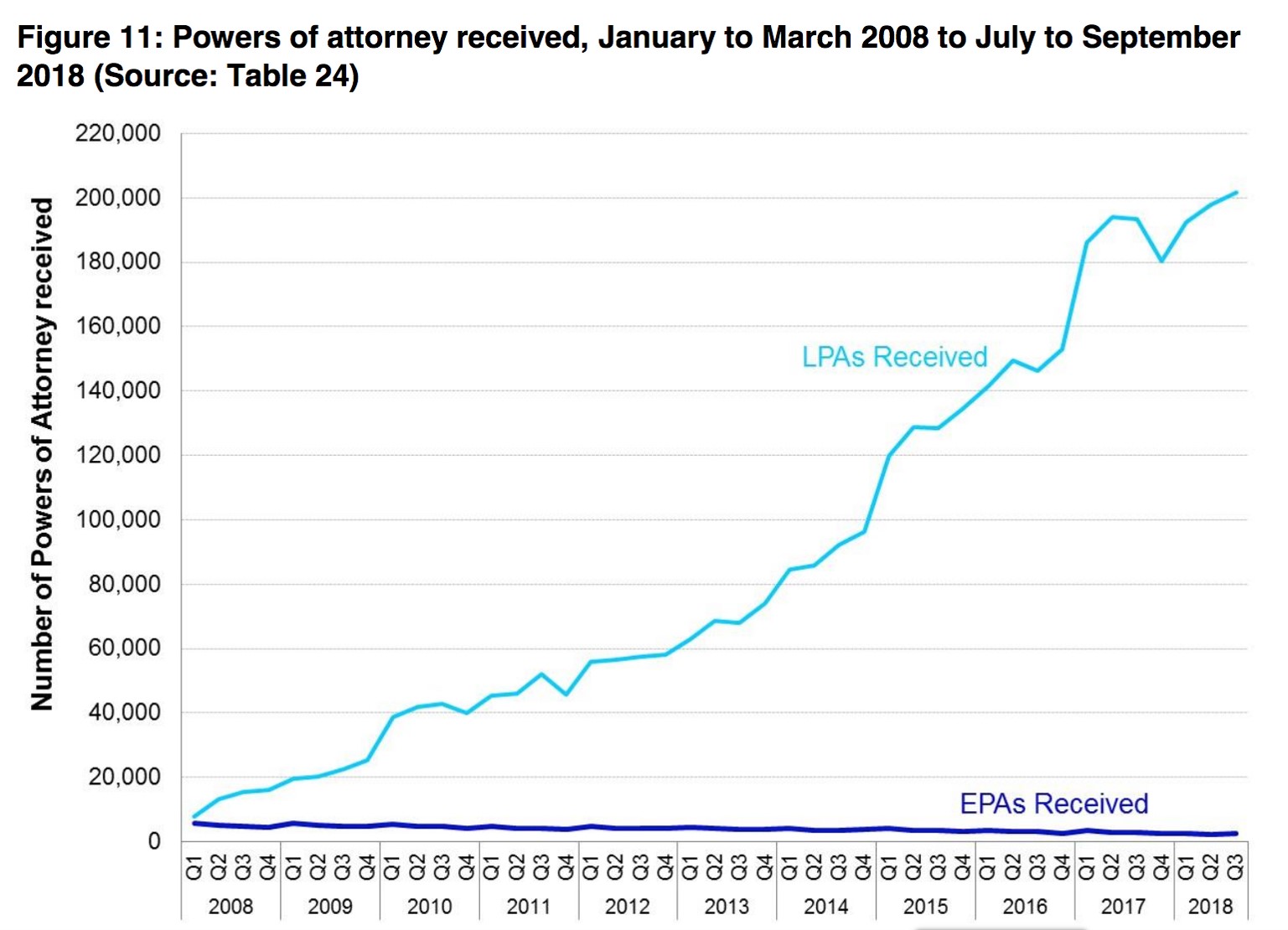 The role of the CoP, Lasting Power Of Attorney
While the Court of Protection deals with a significant number of claims for catastrophic injury each year, most of its casework is involved with elderly people who have lost the capacity to manage their affairs. At this juncture, families can apply to the court for a Lasting Power of Attorney (LPA) to act on their behalf – these cases often involve ageing parents living with dementia.
According to the latest meeting of the Court users' group in October last year, the volume of applications processed through the Court of Protection went up by 3 per cent in the six months to April 2018, which does not surprise Lomas given the UK's ageing demographics. During the last 10 years, however, LPA applications have risen sharply from under 20,000 received in 2008 to more than 200,000 received towards the end of 2018.
The rising number of LPAs issued by the court has stoked the ire of advocates and practitioners who fear a lack of transparency and the potential for abuse by unscrupulous family members and similarly by rogue legal professionals, which is leaving old people even more vulnerable.
Asked for her views on the increasing use of LPAs, Lomas said that replacing the Enduring Power of Attorney (EPA) with the Lasting Power of Attorney (LPA) in 2007 has certainly extended the reach of these powers.
"Split between financial matters, such as property and affairs, and medical decisions, such as health and welfare, alongside the wider context of an ageing population, it is no surprise that many legal firms are actively promoting the benefits of such applications.
"While I certainly see the advantages associated with said powers, opinion is divided across the industry. The former Court of Protection Senior Judge, Denzil Lush, for instance recently stated that he personally would never sign an LPA due to the "devastating effect" they can have on family relationships as a result of lack of transparency around them."
Critics point to the weakness of the Court of Protection in conjunction with the Office of the Public Guardian in investigating LPA abuse.