Henley & Partners Pushes Into Australia
Tom Burroughes, Group Editor , 14 March 2019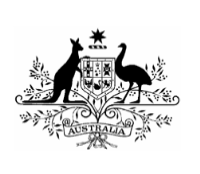 The firm advising HNW individuals about citizenship/residency-by-investment programmes is establishing a presence in Australia.
Henley & Partners, the firm involved in what is dubbed the "golden visa" market, is expanding into Australia, adding to its Pacific Rim presence.
The organisation is opening an office in Melbourne and hired two figures: Tony Le Nevez, director of Henley & Partners Australia, and Jacky Poh, deputy head of Henley & Partners Singapore.
Le Nevez has more than 35 years' experience in the migration services industry. Prior to his latest role, he worked for the Australian Department of Immigration in Canberra, and at Australia's Embassies in Bangkok, Athens and Vienna where he was a senior policy advisor and First Secretary. He joined the private sector in 2006 and is a member of the Investment Migration Council.
Poh spent ten years working in wealth management. At Henley & Partners, he works with the managing partner to help operations of the Singapore office. He is also focused on establishing and maintaining relationships with key clients and stakeholders to drive business growth, with an emphasis on progressive Southeast Asian markets.
"Australia is the number one resettlement destination for high net worth individuals. With our global presence and expertise in assisting these clients acquire alternative residence or citizenship, it makes perfect sense for us to open an office in Australia," Dominic Volek, managing partner and head of Southeast Asia at Henley & Partners, said.
The office opening in Australia follows the firm's establishment of a presence in Thailand last year.
"The team there [in Melbourne] services clients from across Australia (Sydney, Perth, etc) as necessary, for outbound programmes. And it also handles the inbound clients who are interested in Australia's migration investor programmes," a spokesperson told WealthBriefingAsia.