More Trees Please - GIIN Report
Jackie Bennion, 24 April 2019
With sustainable investment strategies on the increase, impact investment in forestry gets a closer look.
Few would dispute the role of forests in soaking up carbon but they are also becoming a compelling and under-utilised investment tool in the impact investing space. This is the conclusion of new data from the global body behind scaling up impact investing globally, with the intent of generating social and environmental impact alongside a financial return to combat some of the planet's toughest problems.
The Global Impact Investing Network (GIIN) today released the "Scaling Impact Investments In Forestry" report to take a closer look at the investment returns of forests and how managers and owners can increase capital allocation. The report analysed 39 forestry-focused vehicles for their key attributes and risk factors. Typically, these vehicles include the sale of timber, the use of forests as carbon offsets, and leasing and selling forestry land.
The group also interviewed asset owners, managers and consultants to identify deficiencies in the sector, and fielded questions to investors considering forestry investment opportunities. The report found that sustainable timber investment managers are financially out performing their conventional timber counterparts and consistently doing so as climate change and its mitigation have crept up the global agenda.
Investment returns
Sustainable forestry assets are generating net returns of 8.6 per cent or higher compared with 4.2 per cent or higher among conventional timber investment. Also, in recent years, the number of sustainable forestry funds has risen, with eight vehicles launched between 2014 and 2016 and a further 10 between 2017 and 2019, the authors, working with Cambridge Associates, have found.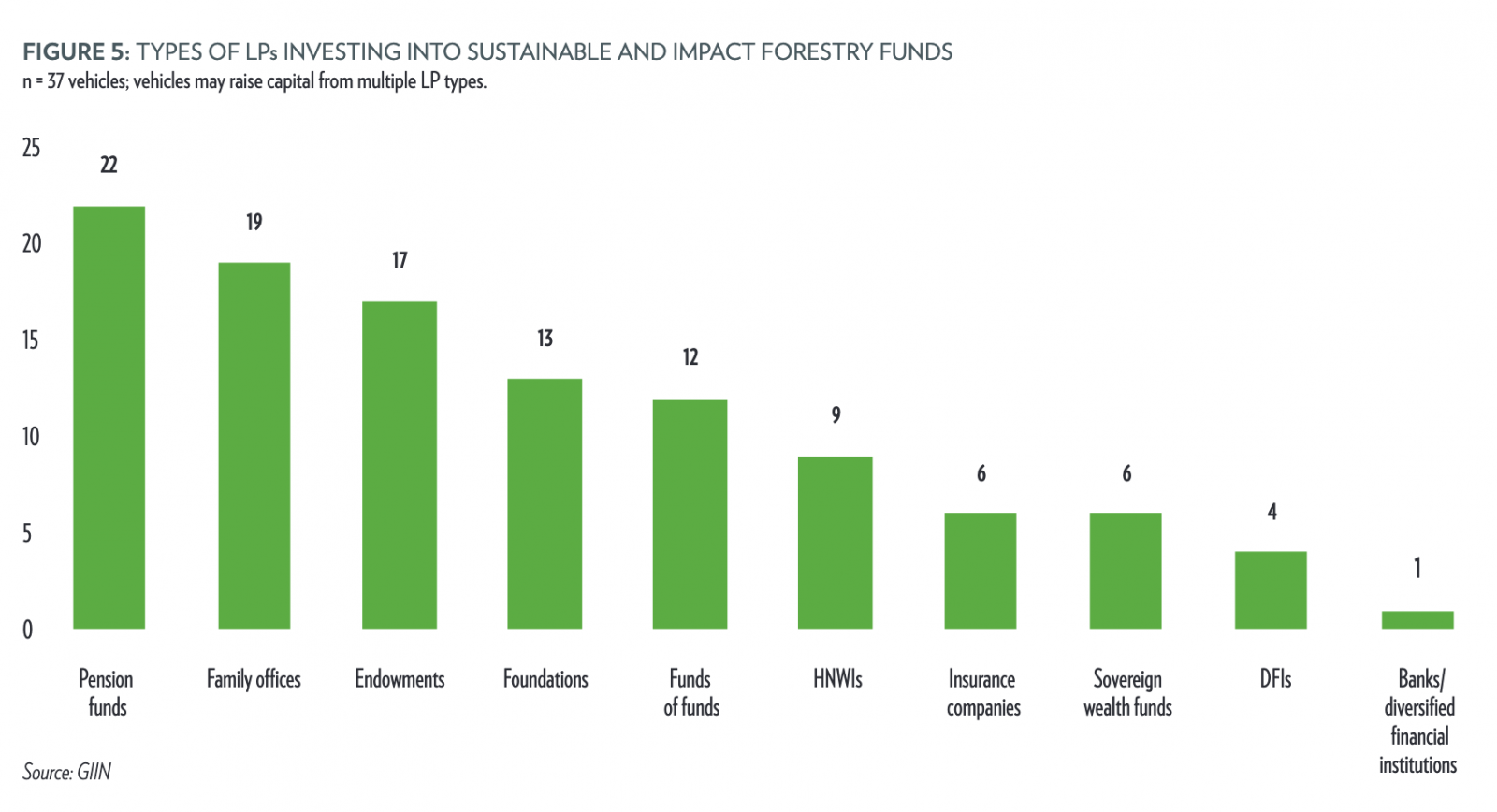 "We've long seen significant interest from institutional portfolios driven both by impact and return, as well as by the unique profile of the assets - forests. The biological growth cycle of trees is not influenced by economic cycles and provides longer tenured investments that often match institutional investors' portfolio management needs," Pete Murphy, market-building manager at the GIIN, said. With attractive financial returns and a compelling opportunity to deliver impact, the report had a number of recommendations for how fund managers and asset owners can unlock more capital into the sector.
Recommendations
Clarify how the product fits the market. Researchers found that the structure of many sustainable and impact forestry funds are made up of distinct and disparate cash flows that make it difficult to project and advise investors on both risk and return.
Use blended finance: Combine capital that offers different levels of risk tolerance. "For impact forestry strategies that do not match the risk profiles of some mainstream investors, it can provide necessary risk mitigation to attract that capital," the report said.

Develop partnerships: Partnering with conservation organisations can free up the sale of land and boost overall sustainability. The report found that conservation easements in the US combined with regulation has conserved land long term and provided sustainable returns for custodians. "While similar schemes exist in other countries, more can be done to proliferate this framework and business model," it said.

Integrate vertically: The report found that more sustainable and impact fund managers are operating vertically integrated supply chains by investing in specialist management companies. "This reduces costs and provides managers an opportunity to manage social and environmental impacts across the full supply chain.

Strengthen communications: The report found that asset owners lacked a business model understanding of the sector, and there was not a sufficient clear explanation of the risks of forestry funds to potential investors. "Effective communication between investors and fund managers is essential to the expansion of the market."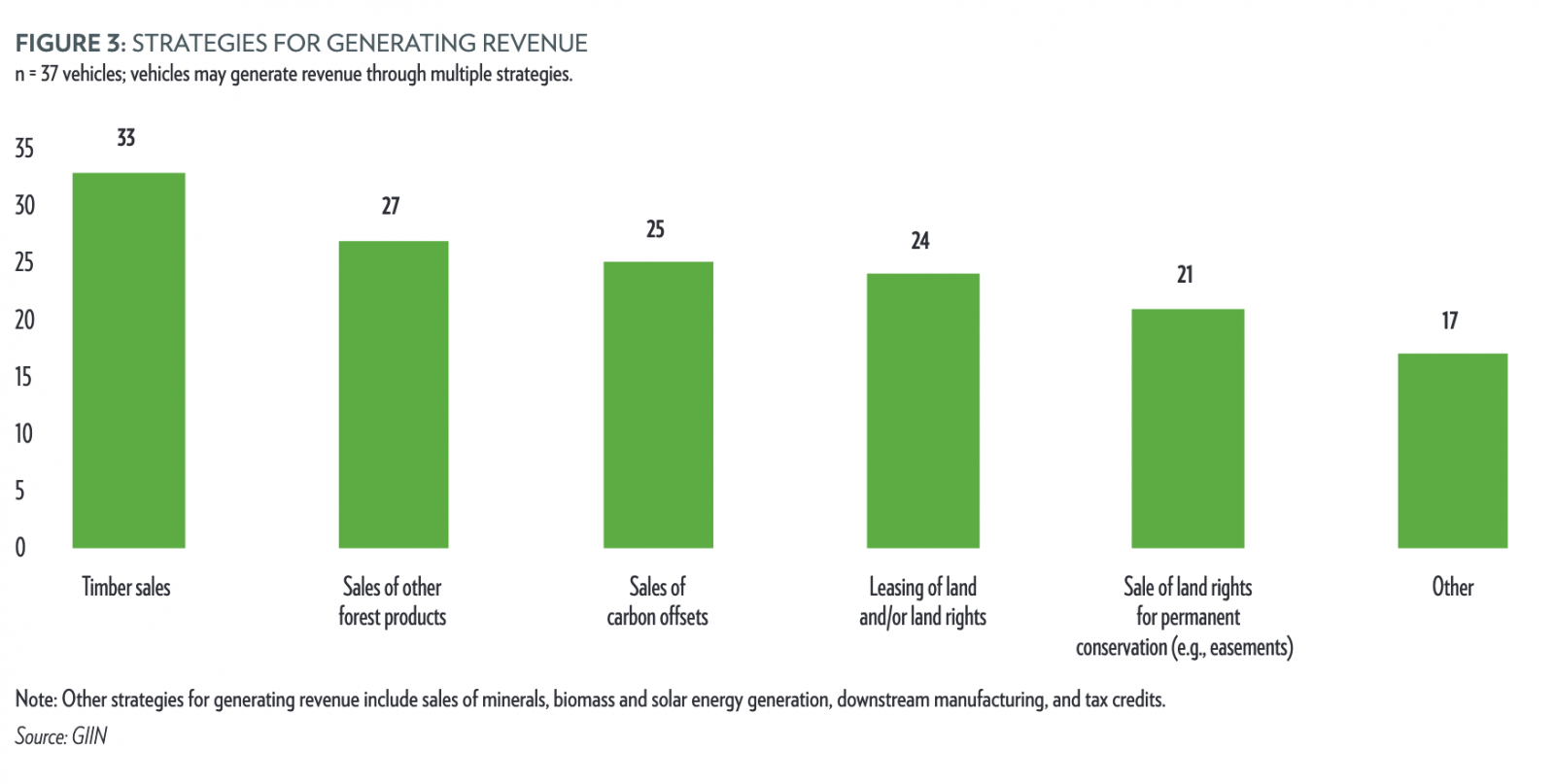 "The forestry sector, if not overlooked, is certainly underappreciated for the contribution it can make to the environment as well as to the health of communities. Impact investing in forestry has demonstrated favourable financial performance, a sustained track record, and a positive impact on carbon sequestration as well as a number of other environmental conservation benefits," said GIIN CEO Amit Bouri.
Bouri co-founded the non-profit 10 years ago to help accelerate the infrastructure needed to develop a coherent impact investing industry. With sit-ins by Extinction Rebellion protestors occupying European capitals over the last 10 days and Monday's Earth Day amplifying the urgency of climate action, this is a timely look at how forests are becoming a multi-faceted tool in the solutions armoury.