People Moves
CFA Institute Names New Leadership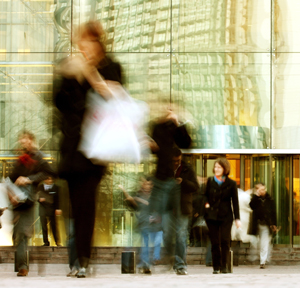 The global organisation plays a major role in certifying and training financial industry professionals.
A new president of the CFA Institute, the global association of investment management professionals, started in her role yesterday. Margaret Franklin is also chief executive.
Diane Nordin, CFA, becomes chair of the board of governors, and Daniel Gamba, CFA, now serves as vice chair of the board of governors.
A prominent figure in the investment management industry for 28 years, Franklin most recently was president of BNY Mellon Wealth Management in Canada and head of international wealth management in North America. She has worked at institutions such as Marret Private Wealth, State Street Global Advisors and Barclays Global Investors.
Franklin's has a long involvement with the CFA Institute. During the 2011 financial year, she was chair of the board of governors of the CFA Institute, which is a volunteer position. Franklin is a member of CFA Society Toronto, where she has also served on its board. She is a founding member of the CFA Institute Women in Investment Management Initiative, a past recipient of its Alfred C. Morley Distinguished Service Award in 2014, and a member of its Future of Finance Content Council.
Nordin, meanwhile, takes over from Heather Brilliant, who will continue on the board. Diamond Hill Capital Management recently named Brilliant as its new CEO. Nordin brings more than 35 years of experience in the investment industry to her position.
She is vice chair of Fannie Mae, where she serves as chair of the compensation committee and a member of the audit and executive committees. She serves on the Principal Financial Group Board and is also on the board of directors at Antares, a spinout of GE Capital. Nordin is a former partner of Wellington Management Company LLP.
Daniel Gamba, now vice chair, is a managing director, global head of active equity product strategy and a member of the global operating and human capital committees at BlackRock.