Julius Baer Expands Brazilian Presence
Tom Burroughes, Group Editor , 3 October 2019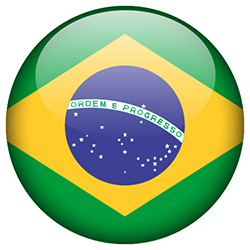 The Swiss private bank continues to build out its regional coverage.
Julius Baer has appointed five senior bankers for Brazil, based in Zurich and starting on 1 November.

The new market head of Brazil, Jorge Torea, and his team will report to Beatriz Sanchez, head of Latin America and a member of the executive board.

"These hires re-enforce existing investments in Brazil, a core market for Julius Baer. Complementary to its international presence, its current domestic Brazilian presence – through the fully-owned subsidiaries GPS and Reliance Group – positions Julius Baer as the largest local independent wealth manager in the country," the bank said in a statement.

Since the end of August, Julius Baer has operated under the recently-launched brand "Julius Baer Family Office" (which includes GPS and Reliance) with more than 200 employees in Brazil.

The new senior wealth managers include:
-- Jorge Torea, market head of Brazil. Torea joins from Credit Suisse where he ran their international Wealth Management business for Brazil. He has nearly
20 years of experience in the industry, having previously worked at Clariden Leu, Affentranger Associates, Altium Capital AG, and PricewaterhouseCoopers.

-- Oliver Raess, deputy market head for Brazil. Raess, joins from Credit Suisse, with over 20 years industry experience, where he was deputy market head under Torea, based in Zurich. Prior to this, Oliver worked as CEO and partner of Tellus Investment Partners and at UBS;

-- Giovanni Vodola, team head. Vodola is an experienced banker with nearly 15 years of industry experience, having previously worked at Credit Suisse and UBS;

-- Giorgio Bossi, senior relationship manager. Bossi joins from Credit Suisse and has nearly 15 years of industry experience, having previously worked at UBS and Julius Baer; and

-- Ivano Massacra, senior RM. Massacra has over 15 years of industry experience, having worked as a banker for international clients, lastly at Credit Suisse.
The bank has been adding to teams in several countries. For example, it recently said that it had added 10 senior wealth managers to its division in Madrid to grow business in Portugal on a cross-border basis. The Swiss private bank's focus on the region received a boost in April when it opened a new Barcelona office.
This publication has also recently interviewed the business in the UK and Ireland.