UK's Senior Managers And Certification Regime - All Change On 9 December?
Adrian Crawford, 5 December 2019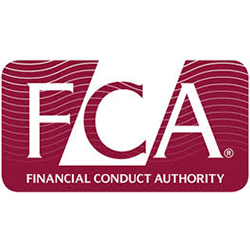 The following article examines how a UK regime that has been in force since 2016 is widening its net to the wealth and asset management sector.
The author of the following article is Adrian Crawford, an employment partner at law firm Kingsley Napley in the UK. He is writing about a new set of regulations designed to hold senior managers of banks and other financial firms to account and prevent, so the framers of these rules hope, a repeat of the problems blamed in part for the 2008 market crash. The SMCR regime will be extended on 9 December to a wider range of firms in the wealth and asset management space. Many readers of this news service will be affected, so they need to understand the system. WealthBriefing is pleased to share these insights, and as ever, the usual disclaimers apply. To comment and respond, email tom.burroughes@wealthbriefing.com and jackie.bennion@clearviewpublishing.com

On 9 December 2019 the Senior Managers and Certification Regime (SMCR) will be extended to FCA solo-regulated firms including many firms in the wealth and asset management sector. It has been in place for larger (dual-regulated) firms since March 2016 and, based on our experience of what has happened within these firms, we expect some significant changes for newcomers to the regime too.
Certification
A key change is that under the SMCR, for all but the most senior managers, determination of who is "fit and proper" is made by the employing firm each year. Until now the FCA made this determination under the approved person's regime.
This is likely to make it harder for anyone with any kind of blot on their record to be authorised. Under the approved person's regime firms might have been willing to submit an application for approval to the FCA and hope for the best as the FCA would be taking responsibility for the decision. Under the SMCR the firm itself is responsible for the decision and is likely to be criticised if it certifies as fit and proper someone who later commits a regulatory breach. This is likely to make firms much more cautious.
Firms will therefore have to develop vetting processes to be able to certify employees as fit and proper. While to some extent these can be outsourced to agents to carry out the checks on the firm's behalf, the firm will remain responsible for the design and satisfactory implementation of the process. Firms may well impose more rigorous checks than those previously carried out by the FCA. For example, firms in the financial services industry are entitled to carry out enhanced disclosure and barring service checks to verify details of any criminal record (including details of offences which are spent under the Rehabilitation of Offenders Act) and are likely to do so in future as a matter of routine even though the FCA only carried out such checks on a sampling basis.