New Products
What's New In Investments, Funds? - Unigestion, Edmond De Rothschild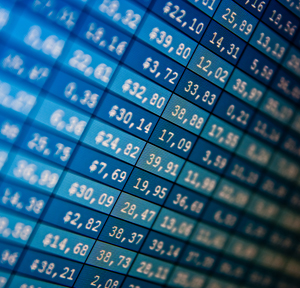 The latest in investments and fund management from across Europe.
Unigestion
Unigestion, the Geneva-based specialist asset manager, has launched Unigestion Secondary V, its latest secondary private equity fund. The strategy of the fund is to target small, non-auctioned secondary deals below €50 million ($55.1 million), concentrating on portfolios of "high quality" companies at "attractive valuations".
Unigestion finds out about secondary opportunities - investments held in existing private equity portfolios - from its network of more than 500 general partners, limited partners, small intermediaries and selected specialist secondary direct managers.
To sift through potential investments, the firm tests portfolio companies by measures including financial modelling, by interviewing senior management, and analysing companies' debt.
"The secondary market has transformed in recent years with the development of new types of specialised secondary transactions such as fund restructurings, secondary directs and other liquidity solutions," Christophe De Dardel, head of private equity, Unigestion, said.
Edmond de Rothschild
Edmond de Rothschild, the European investment house and private bank, said that its BRIDGE platform, which holds infrastructure debt and related investments, has raised a total of €2.6 billion ($2.86 billion). Within its BRIDGE IV fund launched in April 2018, it has raised €1.25 billion, handily beating its €750 million target.
BRIDGE is part of Edmond de Rothschild's commitment to infrastructure, changing energy production needs and environmental, social and governance-related investment, it said.
The firm said that BRIDGE IV's senior sub-funds has so far managed to put more than 75 per cent of money raised to work.
The BRIDGE team comprises senior directors who have been project financiers in traditional infrastructure, energy and telecom firms over the last three decades, as well as a pool of junior professionals. The firm said that it has been able to "consistently" deliver credit spreads (gaps in yields when compared with low-risk debt) within or above targets, such as 250 basis points for some types of debt and more than 550 basis points at the riskier end of the spectrum.