People Moves
Who's Moving Where In Wealth Management? - BMO, Bellecapital, Other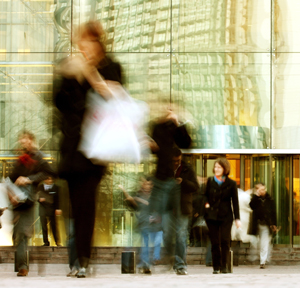 The latest senior moves in wealth management from across Europe and the Middle East.
BMO Global Asset Management
BMO Global Asset Management has appointed Nora O'Mahony as head of product, EMEA. The move reflects BMO GAM's decision to regionalise its product structure and strengthen focus in EMEA and North America territories, the group said.
O'Mahony, who will be based in London reporting to BMO GAM CEO Kristi Mitchem, brings experience from roles at Fidante Partners, Citi and GAM. In the new post, she will work on ESG, LDI, fiduciary and multi-asset product development, working closely with development and product control teams who report to her directly.
Bellecapital
Bellecapital UK, part of Zurich-based Bellecapital, has appointed Thomas Fitzgerald O'Connor as senior investment manager in London.
Fitzgerald previously worked for 13 years at Weatherbys Private Bank, London, where he served clients in the UK, Ireland and Hong Kong.
Bellecapital established its UK presence when it acquired Williams de Broë Private Investment Management in 2016 to facilitate the expansion of its pan-European business. The Swiss parent was launched in 2009 by a number of HSBC and Barclays senior executives. Bellecapital Group companies have $3.1 billion (as of 31 December 2019) in assets under management and advice.
The Fry Group
The Fry Group, the global financial advisory group specialising in working with UK clients in Britain and around the world, has expanded its Middle East team, hiring George Howard as chartered financial planner.
Howard joins the team with more than 30 years experience of financial planning and private banking gained during a successful career in London. Before joining The Fry Group, he worked with UBS and Barclays Wealth, as well as spending 24 years with Lloyds Banking Group.