UK Chancellor's Shock Resignation: Wealth Managers' Reactions
Tom Burroughes, Group Editor , London, 14 February 2020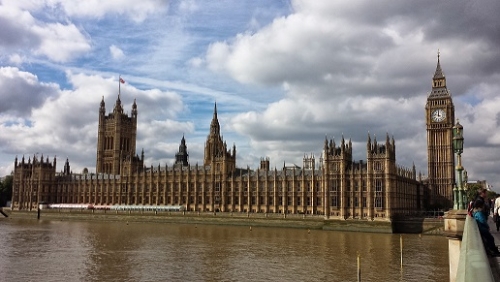 The relative quiet in the UK government since the start of this year well and truly changed when a cabinet reshuffle was upended by the resignation of finance minister Sajid Javid. Wealth managers try to figure out the implications.
UK Prime Minister Boris Johnson may have hoped his cabinet reshuffle yesterday would not have been instant front-page news – at least not for the broader public. However, his Chancellor of the Exchequer, aka finance minister, Sajid Javid, has resigned. Javid quit after being in the post for seven months and only about a month before he was due to announce a package of budget proposals to lawmakers in parliament.

Javid will be replaced by his 39-year-old deputy, Rishi Sunak. Sunak has worked at Goldman Sachs and hedge funds and is seen as a "rising star" in the Conservative Party. (That term can be a curse, however.)

Even by the standards of recent UK political drama, this was a shock. Sterling has risen on the news, driven – so reports say – by the argument that a UK government might favour more public spending, which will if anything push away the chance of lower interest rates. (The logic here is perhaps doubtful: countries that spend heavily without covering this with taxes can suffer currency weakness.)

Ostensibly, Javid walked because of clashes between different sets of personal advisors in Javid's and Johnson's office. This is strangely familiar: during Tony Blair's period of office from 1997-2007, for example, there were all kinds of reported rows involving the PM and Chancellor. However, Gordon Brown, who was finance minister, lasted in that post for a decade.

There were also rumours that the Treasury pondered taxing high-value homes, dubbed immediately by the media a "mansion tax", and squeezing private pensions of high-income people. This has prompted fury in parts of the Right-leaning press and also worried some Conservative Party MPs and supporters. Wealth taxes are meant to come from the Left, not the Right. It is unclear whether such a notion comes from Javid or Johnson's office. Another issue is the role of Johnson's main advisor, Dominic Cummings. Cummings is a divisive figure; he has taken a chilly attitude to parts of the media, and is reported to be intolerant of any signs of disagreements reaching the limelight.

Johnson has the advantage for now that he is early into his term of office and the opposition Labour Party is engaged in a leadership fight, with hard-Left followers of Jeremy Corbyn trying to retain power. If the government faced a more mainstream type of opposition, it would arguably not be so fortunate.

Anyway, here are some wealth managers' reactions to the Javid resignation.

Nimesh Shah, partner at accounting and tax advisory firm Blick Rothenberg
We would expect that a lot of the Budget material will already be in place, more so because a Budget was already planned before the election which had to be postponed. However, any major changes and decisions that were to be announced would presumably need to be put on hold and assessed by the new Chancellor.

There has been a lot of speculation around entrepreneurs' relief being changed or restricted in the forthcoming Budget – it's possible that any such changes which were driven by Sajid Javid could now be shelved, and delayed in their introduction until a future Budget.

More recently, there has been suggestion that higher/additional rate relief for pension contributions could be scrapped and a wealth tax on property introduced – surely such significant proposals would almost certainly need to be reconsidered by the new Chancellor.

The Conservatives have promised not to raise income tax whilst, at the same time, making some significant spending commitments. To bridge this gap, I think Gordon Brown's 1997 strategy will be dusted off and replicated. That is, income tax rates will remain unchanged but revenue will be raised by adjusting thresholds for existing tax reliefs and other such measures.

It is also possible that Boris Johnson could push to introduce his leadership pledge of increasing the basic rate tax band to £80,000 – this was expected to cost the Treasury around £8 billion, and it still remains difficult to see how such a tax cut could be justified given the significant spending plans. However, nothing should be ruled out now as Boris Johnson could finally get his way with this measure.