Private Schooling In Lockdown: Fees, Contracts And Managing Expectations
Petra Warrington & Stephen Morrall, 7 May 2020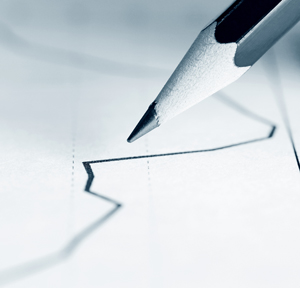 A law firm examines the new realities facing private schools as parents question hefty term fees, overseas students decamp, perhaps for good, and where remote learning can only fill so much of the gap.
The parent contract may have a force majeure clause that applies broadly to events outside the school's control and excuses the parties from performing their obligations for a period of time but whether it works in relation to the coronavirus crisis will depend on how the provision is drafted. In any case, such a clause may act as a double-edged sword. Unless the terms are carefully worded to carve out payment of fees, the effect of such a clause may enable schools to suspend or vary the provision of services but it may also enable parents to stop paying fees if normal schooling does not resume within a specified period of time. Relying on terms and conditions is likely to lead to an argument about what services are being provided by the school and whether they meet a sufficient standard to command payment of full fees.
Regardless of what the contract says, and even if it expressly refers to the requirement to continue paying full fees during any interruptions caused by epidemics or pandemics, schools will face situations where parents are unable or unwilling to meet their fee-paying obligations and it will not be practical, cost-effective or beneficial for the school's reputation to pursue them for breach of contract.
Inevitably, schools will need to reach further than parents' pockets to brace themselves during this difficult period. They should take advantage of the government support measures in place, including furloughing any staff who are not responsible for online teaching or accessing the Coronavirus Business Interruption Loan Scheme. Schools may consider taking other temporary measures such as reducing salaries for their highest paid staff and negotiating rent holidays in relation to leased premises. Any savings can then be passed on to parents through discounts in next term's fees or refunds at the end of this term.
Schools are best advised to communicate openly with the parent body about what discounts they can offer and what steps they have taken to minimise costs. Schools vary considerably in their financial means and some schools will be better placed than others to offer higher fee reductions, extend their payment terms or offer financial aid to those families most affected by the economic impact of coronavirus. Parents may be able to argue that they are entitled to a discount as the provision of online learning is not comparable to the full educational service for which they signed up their children. Certainly it would be difficult to justify charging parents for transport, meals or room and board, if applicable, school trips and any extracurricular activities that cannot be replaced by online learning.
On the other hand, the majority of parents are invested in supporting their children's school and ensuring its long-term survival and are more likely to accept that fees still need to be paid in order to retain the teaching staff and meet overheads. Maintaining an open dialogue in this respect is key to keeping parents onside. Ultimately, taking a hard-line approach to dealing with parents' concerns over the provision of education or affordability is likely to lead to students being withdrawn, threatening the future of the school.