Switzerland's Bordier Gains Flexibility, Adopts New Structure
Tom Burroughes, Group Editor , London , 1 July 2020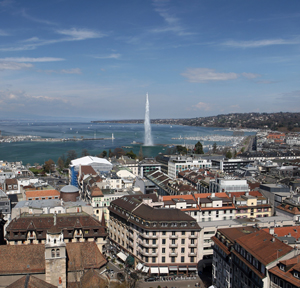 The changes to legal structure aren't quite the same as those made by Pictet, Lombard Odier and Mirabaud a few years ago, the firm told this publication.
Switzerland's Bordier & Cie is changing its legal structure, a move that gives it more flexibility in areas such as potential acquisitions, it told WealthBriefing yesterday.

However, the changes aren't the same as those made by Pictet, Pictet and Mirabaud half a decade ago, when those banks scrapped their old unlimited liability family partnership model, it said.

In a statement, Bordier & Cie said it is converting from a partnership to a "partnership limited by shares". The change took effect from yesterday.

"The legal structure of a partnership limited by shares will make it feasible to draw on the benefits of being Swiss private bankers, in the traditional meaning of the term, combined with the advantages of a public limited company," the Geneva-based firm said.

"Bordier will gain flexibility in its accounting allowing it, for example, to deduct goodwill in case it makes an acquisition or to have undistributed retained earnings rather that have to distribute all of its income," a spokesperson told this news service.
Asked if the change will require Bordier to publish full financial figures, instead of its existing limited disclosures, the bank said: "No, as Bordier & Cie partners retain their unlimited liability and continue to be private bankers, it continues to be able to provide limited financial figures."
"From an accounting perspective, rules and regulations governing public limited companies will apply. This will enable us to enjoy a greater degree of flexibility in what is an increasingly fiercely competitive landscape. Lastly, Bordier Group's governance will be strengthened by the setting-up of an independent Supervisory Board," the statement from the bank yesterday said.

Grégoire Bordier, partner: "While remaining the last private bankers in Geneva, this new structure will provide us with much more flexibility when it comes to managing our group and will duly enhance prospects for our future growth".

When Pictet, Mirabaud and Lombard Odier moved to limited liability ownership structures about five years ago, they started to publish financial results, having not previously been required by law to do so.

In the aftermath of the 2008 financial crisis, it was sometimes said that the Swiss banking model of unlimited liability partners showed that they had "skin in the game" and were more likely to be cautious lenders and shy of undue risk. With large, complex banking structures, however, unlimited liability becomes less tenable.