Who's Moving Where In Wealth Management? - Sanlam, Others
Editorial Staff, 21 July 2020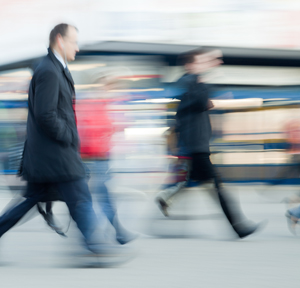 The latest offerings in investments, such as funds, structured products, specific programmes and developments.
Sanlam UK
Sanlam UK, the wealth management firm, which has brought in a new global equity income team from Martin Currie, is led Mark Whitehead.

Whitehead, along with Alan Porter and Laurie Lochtie, are due to help launch a new global equity income fund focusing on sustainable dividends, seeded with £200 million ($252.9 million) of existing Sanlam assets.

The new joiners add to Sanlam's Global High Quality team, led by Pieter Fourie.

Whitehead joined Martin Currie as head of income in November 2015. He manages the Securities Trust of Scotland, an investment trust with a global equity-income remit, and the Martin Currie Global Equity strategy. Previously, he worked at Sarasin & Partners where he constructed and managed a range of income, balanced growth, and absolute return portfolios.

Porter joined Martin Currie in 2008 and manages the Martin Currie Global Equity Income Fund as well as Securities Trust of Scotland. He previously worked in London for, among others, Hill Samuel Asset Management and Insight Investment Management. Alan started his career in 1991.

Lochtie joined Martin Currie in 2012 as a member of the technology, media and telecoms team and currently works as an investment analyst in the global income team.

Christie's
Christie's, the global auction house, has appointed Alexis Maggiar as international director of the department of Arts of Africa, Oceania and the Americas.

Having started his career in 2001 with Alain de Monbrison and subsequently Calmels Cohen Auctioneers at the Hotel Drouot, Alexis joined an international auction house in 2007 where he evolved until becoming European director of the African and Oceania Arts Department in 2017.

Maggiar will report to Cécile Verdier, president of Christie's France, and is based in Paris. He will work with Victor Teodorescu, in charge of sales in Paris, Rémy Magusteiro junior specialist and the international team.