Financial Results
Pandemic Pushes Lloyds Banking Group Into The Red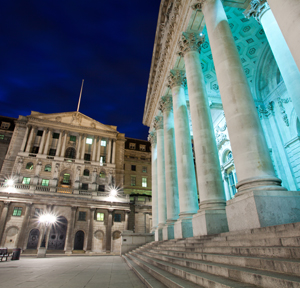 Net income slipped and the provisions for impairments linked to COVID-19 meant that Lloyds Banking Group reported a pre-tax loss in the first six months of the year.
Lloyds Banking Group, which provides services including wealth management via its Schroders joint venture, yesterday reported a £602 million ($782.6 million) pre-tax statutory loss for the first half of 2020, as rising impairment charges linked to COVID-19 hit results.
The UK-listed bank reported net income of £7.4 billion, down by 16 per cent. The lower net interest margin of 2.59 per cent reflected lower rates, actions taken to support customers and changes in asset mix.
Total costs stood at £3.9 billion, 4 per cent lower. The bank booked an impairment charge of £3.8 billion, including £2.4 billion in the second quarter, primarily reflecting a "significant deterioration" in the future economic outlook.
The group had a Common Equity Tier 1 capital ratio – the standard international measure of a bank's capital buffer – of 14.6 per cent at the end of June this year.
"There have been early signs of recovery in the group's core markets, mainly in consumer spending and the housing market, but the outlook remains highly uncertain and the impact of lower rates and economic fragility will continue for at least the rest of the year. The group's updated 2020 guidance reflects a proactive response to the challenging economic environment and is based on the group's recently revised current economic assumptions, which have deteriorated since the first quarter," the bank said.
Looking forward, Lloyds said it expected impairment charges are to come between £4.5 billion and £5.5 billion.