DBS Q2 Profits Slide As Provisions Hit
Jackie Bennion, Deputy Editor, 7 August 2020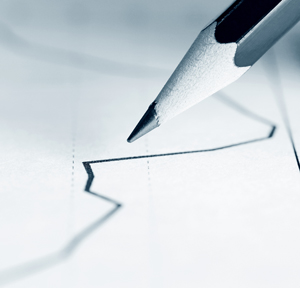 Singapore-based DBS beat analysts forecasts in the second quarter reporting a 22 per cent drop on first quarter results as loan provisioning again takes the wind out of otherwise solid income flows.
Net profit for the first half of this year came in at S$2.4 billion at DBS, down by 26 per cent from S$3.3 billion a year ago as the bank set aside S$1.26 billion to cover ongoing risks arising from COVID-19. Profit before allowances was up by 12 per cent to S$4.71 billion. Total income rose by 7 per cent to S$7.75 billion, while expenses in the second quarter dropped by 4 per cent from a year ago to S$1.48 billion. Expenses overall were up by 9 per cent in the first six months.
Between April and June, the Singapore-based lender, the region's largest, reported a net profit of S$1.25 billion, a 22 per cent drop on Q2 2019 at S$1.6 billion.
The bank's loan-to-deposit ratio at June 30 stood at 84 per cent. The board declared a one-off dividend of 18 cents a share for the second quarter estimated at S$457 million and roughly 40 per cent lower than last year in dividend lean times.
A 14 per cent growth seen in the first quarter was offset by an 11 per cent decline in the second as regional lockdowns in the bank's main markets of Singapore, Hong Kong, Greater China and South East Asia all experienced lower activity. Earnings in Hong Kong were down by 24 per cent year-on, its second biggest market after Singapore.
CEO Piyush Gupta said that lockdown easings are expected to improve several fee income streams such as cards and bancassurance, wealth management and investment banking from their lows in April. The bank saw a strong rebound in wealth management investments between April and June, with AuM increasing by 7 per cent to S$251 billion in the first six months of the year.
Even with this, rising income against falling profit was the theme across most of its Asia footprint caused mainly by extra loan and credit provisioning, which the bank says has risen five-fold from a year ago to S$1.94 billion. Within the buffer, specific allowances nearly doubled to S$672 million, equal to 30 basis points, and were mostly the result of risk exposure in the first quarter when the region was ahead of other territories in imposing lockdown measures.
The bank said its general allowance reserves have increased by 50 per cent to S$3.80 billion, 24 per cent above the regulatory minimum.
The first-half liquidity coverage ratio stood at 134 per cent and net stable funding ratio at 121 per cent. The common equity tier 1 ratio was 13.7 per cent, while the leverage ratio was at 6.8 per cent, all "comfortably above regulatory requirements" DBS reported. Net interest margin dipped to 1.62 per cent from 1.91 per cent as a measure of lending profitability.
Consumer banking/wealth management
In consumer banking and wealth management, pre-tax profits were down by 20 per cent from a year ago to S$1.17 billion. Total income declined by 3 per cent to S$3.08 billion, and net interest income also fell by 7 per cent to S$1.90 billion as higher deposit volumes were offset by a lower net interest margin.
Non-interest income grew by 4 per cent to S$1.18 billion, driven by higher investment product sales, but this was offset by lower fees from bancassurance and declining consumer spending. Expenses were stable at S$1.62 billion. Total allowances in the division increased to S$294 million mainly due to extra provisioning.
"The strong operating performance we reported amidst severe macroeconomic headwinds in the first half attests to the resilience of our franchise," Gupta said. He suggested that the bank had maintained "strong liquidity inflows and healthy earnings" amid heavy loan provisioning.
"Notwithstanding the uncertainties, we are in a good position to continue supporting customers and the community through the difficult months ahead of us," he said.