The ESG Phenomenon: CFA Seeks New Disclosure Rules Feedback; Liechtenstein
Editorial Staff, 24 August 2020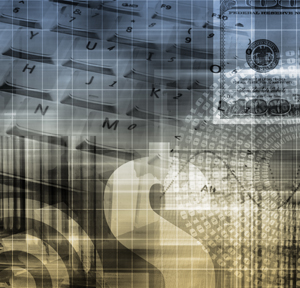 The latest developments in and around the ESG investment space.
CFA Institute
London-based CFA Institute launched a consultation paper this week to set the ball rolling on new voluntary ESG disclosures. The finance body is also calling for volunteers to support the next phase of developing the standards in what has become a confusing and crowded market for ESG.
Margaret Franklin, president and CEO, said the institute has received widespread support for new rules that clearly define what constitutes an ESG investment product.
"Setting global industry standards to ensure transparency and safeguard trust is integral to our mission," Franklin said, adding that the framework, labelled "The ESG Disclosure Standards for Investment Products" will add to other guidance the institute provides, including the Global Investment Performance Standards (GIPS®) and the Asset Manager Code™.
The goal is "to establish disclosure requirements for corporate issuers, prescribe requirements for the labelling or rating of securities or investment products, or define best practice for a particular strategy or approach," said Chris Fidler, senior director of global industry standards at the CFA.
Its consultation paper, put together by a working group of asset owners, managers and ESG specialists, defines ESG along the following criteria:
1. ESG Integration: Explicitly considers ESG-related factors that are material to the risk and return of the investment, alongside traditional financial factors, when making investment decisions.
2. ESG-Related Exclusions: Excludes securities, issuers, or companies from the investment product based on certain ESG-related activities, business practices, or business segments.
3. Best-in-Class: Aims to invest in companies and issuers that perform better than peers on one or more performance metrics related to ESG matters.
4. ESG-Related Thematic Focus: Aims to invest in sectors, industries, or companies that are expected to benefit from long-term macro or structural ESG-related trends.
5. Impact Objective: Seeks to generate a positive, measurable social or environmental impact alongside a financial return.
6. Proxy Voting, Engagement and Stewardship: Uses rights and position of ownership to influence issuers' or companies' activities or behaviours.
The CFA, which represents around 180,000 members across 162 markets, now wants input from the wider industry to create a first draft for release in May 2021. Comments are due by 19 October 2020, and those interested in volunteering should apply by 23 September 2020.
"We know from experience that it is vital to have diverse perspectives in the formulation of global standards. We are seeking input from individuals, groups and organisations around the world in the form of comment letters, as well as individuals to participate in volunteer committees," Fidler said.
LLB
The Liechtensteinische Landesbank and the University of Liechtenstein are launching a research project for sustainable investment, LLB announced yesterday.

The project has obtained two-and-half years of support from Innosuisse and co-funding from the Principality of Liechtenstein. This science-based innovation project aims to show new ways of managing sustainably oriented funds in practice.

The partnership is yet another example of how wealth management organisations worldwide are tapping into a trend of environmental, social and goverance-driven (ESG) approaches to investment. Worries about climate change, treatment of minorities, poverty and poor governance are reasons for encouraging investors to put money to work.

"As part of this project, we want to show how positive environmental and socio-political influences can be supported without interfering with investment policy targets such as return and risk," Bernhard Schmitt, head of equity and multi manager management at LLB, said.

"We want to use innovative methods from the field of artificial intelligence to identify the effects of these capital flows at an early stage and bundle them in an innovative and sustainable fund product," Project Leader Dr Sebastian Stöckl, assistant professor at the Chair in Finance of the University of Liechtenstein, said. "This is the university's largest Innosuisse project so far, which also demonstrates its relevance to the sponsor."