Offshore Still In The Game; Singapore Leapfrogs Hong Kong - Vistra
Editorial Staff, 15 October 2020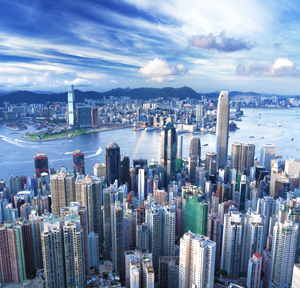 Vistra has tentacles wrapped around many aspects of wealth generation and planning in Asia and other markets. A new report of clients and industry experts reveals the major trends affecting corporate services as COVID-19 and other political realities kick in.
A study of corporate services professionals by Vistra finds there's no hard consensus on how the global pandemic will affect the balance between onshore and offshore financial centres. However, one clear result is that Singapore has leapfrogged Hong Kong as a competitive financial hub.
Drawing on the insight of 620 respondents and interviews with 20 industry leaders, Vistra has unveiled six trends shaping corporate services. These range from the impact of COVID-19 on offshore centres to the changing allegiances between Hong Kong and Singapore in regional dominance. Also being questioned is whether future regulatory cooperation on a global scale is on the wane.
"When we launched this study a decade ago, the corporate services industry looked very different," Jonathon Clifton, regional managing director for Asia-Pacific at Vistra, said. Back then, the firm found an industry heavily fragmented, with many single jurisdiction operators and niche providers.
Vistra provides advisory and administrative support to fund, corporate, capital market and private wealth clients, so it is well placed to tap sentiment. Mapping the service sectors' growing sophistication over the decade as clients have sought asset protection and growth, this year's survey, conducted in an extraordinarily upended year, found them identifying the following trends. It is hardly surprising, therefore, to find that confidence is the first metric to see a decline.
1. Confidence is shaken as cross-border business grows more complex
Just 38 per cent are confident this year about their firm's growth prospects, down from 75 per cent in the previous study in 2018. In light of the pandemic, only a third are confident about the ease of doing business across borders – down from nearly two-thirds in 2018.
However, with far more emphasis on protecting assets and preserving wealth, the survey found a mixed picture in how to go about achieving this.
2. Industry divided on how COVID-19 will impact the onshore versus offshore dynamic
On this issue, 30 per cent of respondents said that COVID-19 would accelerate the shift away from offshore towards onshore; 32 per cent thought the opposite; and 38 per cent were undecided. Not very helpful, but the report argued that "In an uncertain climate, there are good reasons why offshore centres will remain attractive."
3. Regulatory co-operation may have peaked as industry expectations of convergence fade
For the first time since 2015, the number of Vistra respondents predicting greater international convergence on information sharing, beneficial ownership registries and tax-accounting standards has declined. The survey found industry professionals questioning whether global alignment on these measures is even realistic within the next five years.
4. Ten-year data shows privacy and tax planning fall as drivers of demand
When Vistra began the client study in 2010, the industry cited privacy and tax planning as their top priorities. Now asset protection (35 per cent) and facilitating foreign direct investment (34 per cent) are the main reasons for establishing entities. For respondents reliant on the BVI and Cayman Islands, stability, expertise and flexibility were the attributes that clients most valued.
5. Singapore leapfrogs Hong Kong in jurisdiction rankings for the first time
This has been a thorny issue in Asia, asking firms and lawmakers diffifcult questions. There is no doubt that uncertainties over Hong Kong's future autonomy coupled with Singapore's push to become more competitive have turned the tables – for now – the report said. Among those surveyed, Singapore now shares the top spot with the UK and US.
6. China's dominance recedes as emerging Asia becomes top market for origination
Another tension is between the US and China, making the industry question its long-held perception that China is its main source of new business. More than half (54 per cent) expect rising demand for company formation jurisdictions to come from emerging Asia (excluding China), and 42 per cent cite China as a major source of increased demand as they also look for options.
Feedback to Vistra also touched on other big themes facing the industry. Among them the future of tax mitigation, and where the privacy versus transparency debate is heading. On these issues the authors said:
"We expect a growing awareness of the danger of exposing too much personal data publicly to trigger a more considered approach to information sharing and public registers." They added that they see a long-term role for tax neutral jurisdictions that are well regulated, to help connect disparate parts of the global economy.
On regulatory conflict, the authors said: "Although there is divergence on matters such as tax, substance, and transparency in the short-term, the prospects of governments facing budget deficits in a post-COVID world will encourage them to find consensus on these issues."