Summary Of Executive Moves In Global Wealth Management - September 2020
Editorial Staff, 12 November 2020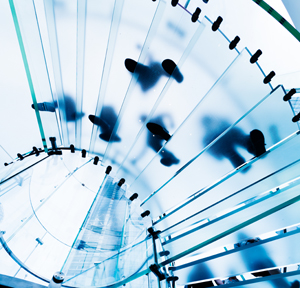 The latest senior moves in wealth management positions from across the world.
ZEDRA, the international corporate, fund and wealth services business, appointed Sally Orton as group chief financial officer. Alongside her group financial brief, Orton heads the operational side of the group, including HR. With a career spanning three decades, most recently Orton was involved in board-level roles at Howden Broking Group.

Deutsche Bank International Private Bank appointed James Whittaker to head UK coverage. He joined from UBS where he most recently led its UK-based ultra-high net worth team. Whittaker, who was at UBS for 14 years, started his career at Coutts and is a graduate of the University of Bath where he read economics and politics.

Vienna-based Raiffeisen Bank International appointed one of its senior figures, Harald Kröger, to run its investment banking division arm. He replaced Matthias Renner, who is retired after holding the post since 2012. Kröger joined Raiffeisen in 2004 and was ultimately division head in risk management. In May 2019, he joined RBI subsidiary RCB.

Nedbank Private Wealth appointed Chris Kirk to lead its risk team, as part of a planned restructure of the risk and compliance teams. Kirk is based in the company's Isle of Man office. With more than 33 years' experience in the financial services industry, Kirk has worked for firms in London, continental Europe and Jersey. Prior to his new job, Kirk worked for three decades at HSBC and held executive posts in the first and second lines of defence, including global head of financial crime compliance for the commercial banking division.

Allfunds, the international fund distribution network, appointed Krzysztof Swiecinski as country head for Poland. Prior to joining Allfunds, he was head of fund dealing services in the country for BNP Paribas Securities Services, part of BNP Paribas.

Acquisition finance and debt capital markets specialist Jad Nader joined Ogier as a partner in its Luxembourg Banking and Finance team. Nader, who recently relocated from New York where he ran the Luxembourg desk of a large European law firm, specialises in handling cross-border lending transactions as well as debt restructuring. Nader has authored a number of articles on fund finance, cross-border lending, debt restructuring and debt capital markets. He is active in academic circles, and has lectured on guarantees, security interests, mortgages, property and fiduciary rights.

The UK's Financial Conduct Authority, Prudential Regulation Authority and the Bank of England appointed Amerdeep Somal as Complaints Commissioner. The Commissioner oversees final stages of investigations into complaints against the FCA, PRA and the BoE. The role is independent from the three organisations. Somal stepped down as the independent assessor of the Financial Ombudsman Service, a council member on the General Medical Council, and as a senior independent panel member for public appointments at the Cabinet Office.

A former director of Deutsche Bank Wealth Management was appointed to drive the UK business of the Anglo-Swiss firm Bellecapital. It hired Corin George, who was a director at Deutsche Bank Wealth Management from 2012 to June 2020. It also named a number of other personnel:

Paola Matulli, joined as an executive director in the Zürich office focusing on European clients. Matulli was a director at Barclays Private Bank in London where she advised and managed UHNW European individuals, families and familiy offices. She was previously at Goldman Sachs Asset Management, London and JP Morgan Geneva. Itay Halperin came on board as a senior investment manager from Credit Suisse where he covered the Israeli market as part of the Emerging Europe division. He is based in London and focuses on Israeli UHNW clients. Prior to Credit Suisse, Halperin held senior positions at Compagnie Bancaire Helvetique and Citibank in Tel Aviv.

Northern Trust made two senior female hires for its Middle East and Africa management team in the Kingdom of Saudi Arabia.
Areej Al-Mokbel was appointed chief operating officer for the Middle East and Africa, responsible for overseeing business operations for Northern Trust's offices in Riyadh, Saudi Arabia and Abu Dhabi, and the United Arab Emirates. Areej Al-Mokbel has more than 20 years of experience working in the financial services industry. She has spent more than 12 years working in asset management and asset servicing, holding senior management and business leadership positions with HSBC Saudi Arabia. Prior to that, she held a number of technology management positions with SABB, formerly known as the Saudi British Bank.

Effat Badeeb was appointed deputy country manager at The Northern Trust Company of Saudi Arabia, overseeing the day-to-day management of Northern Trust's business. Her responsibilities include business management, talent development and exercising financial and regulatory oversight of business activities in the Kingdom of Saudi Arabia. Badeeb has 14 years' experience in the financial industry, having previously held senior positions with HSBC Saudi Arabia and BNP Paribas Investment Company. Prior to her current role, she was Northern Trust's chief compliance officer for the Middle East. They both report to Michael Slater, head of Middle East and Africa at Northern Trust.
Employment and immigration specialist Constantine Law added to its financial crime and regulatory team, recruiting Ami Amin as a senior associate. Amin joined from BCL Solicitors, where she has worked since 2017. Prior to that she was at Kingsley Napley LLP.

Offshore law firm Carey Olsen named Alex Hall Taylor QC as partner and head of its British Virgin Islands (BVI) dispute resolution and litigation practice. He took over from Ben Mays who decided to retire to pursue new opportunities. Hall Taylor joined having expanded the firm's BVI litigation and insolvency offering in Hong Kong, Singapore and London over the past year. He specialises in international commercial litigation, insolvency and dispute resolution, including arbitration and mediation. The former Lincoln's Inn barrister has extensive case management, interlocutory, trial and appellate advocacy experience, including before the Privy Council.

Trium Capital, which operates in the alternative investments space, appointed hedge fund manager Tej Johar. Johar joined Trium after extensive experience running successful event-driven strategies for a range of hedge funds. Johar joined from Man GLG, where he ran a European long/short event-driven equity portfolio. Before joining Man GLG, he was chief investment officer of Broad Bridge Capital, where he also ran an event-driven equity alternative strategy. Prior to this role, he spent almost three years at BlueCrest Capital Management. Before BlueCrest, he worked at Credit Suisse, Marshall Wace and UBS Investment Bank.