Philanthropy
MacKenzie Scott Eyes Faster Giving As Amazon's Value Surges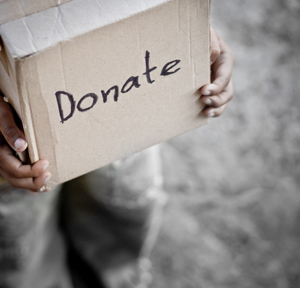 Writing on her blog, Scott wrote of how she has taken advice since July on how to support a range of causes, and accelerate her giving. She noted a contrast between how ultra-wealthy individuals' wealth has actually increased while that of many people has been hammered by the pandemic.  
MacKenzie Scott, former wife of Amazon tycoon Jeff Bezos, has given away almost $4.2 billion to 384 organisations in the US over the last four months, to help deal with the impact of the coronavirus pandemic. Ironically, the market value of Amazon has surged as people have turned to online shopping during the crisis.
Scott, who updates the public about her philanthropic activity via her blog, is the 18th richest woman in the world. Bloomberg said that her wealth has gone up by $23.6 billion this year, reaching $60.7 billion.
She has asked her team of advisors how to accelerate her giving.
"This pandemic has been a wrecking ball in the lives of Americans already struggling. Economic losses and health outcomes alike have been worse for women, for people of colour, and for people living in poverty. Meanwhile, it has substantially increased the wealth of billionaires," Scott said.
"Some are filling basic needs: food banks, emergency relief funds, and support services for those most vulnerable. Others are addressing long-term systemic inequities that have been deepened by the crisis: debt relief, employment training, credit and financial services for under-resourced communities, education for historically marginalised and underserved people, civil rights advocacy groups, and legal defence funds that take on institutional discrimination," she wrote.
The trend of big gifts is regularly tracked by this news service because of the light it sheds on UHNW philanthropy. It also speaks to the issue sometimes dubbed "wealth justification" – the way in which ultra-wealthy individuals seek to reconcile others, and themselves, to vast wealth when such largesse is often under political attack.