Investment Strategies
Is Electrification A Transport "Vaccine"? - View From Lombard Odier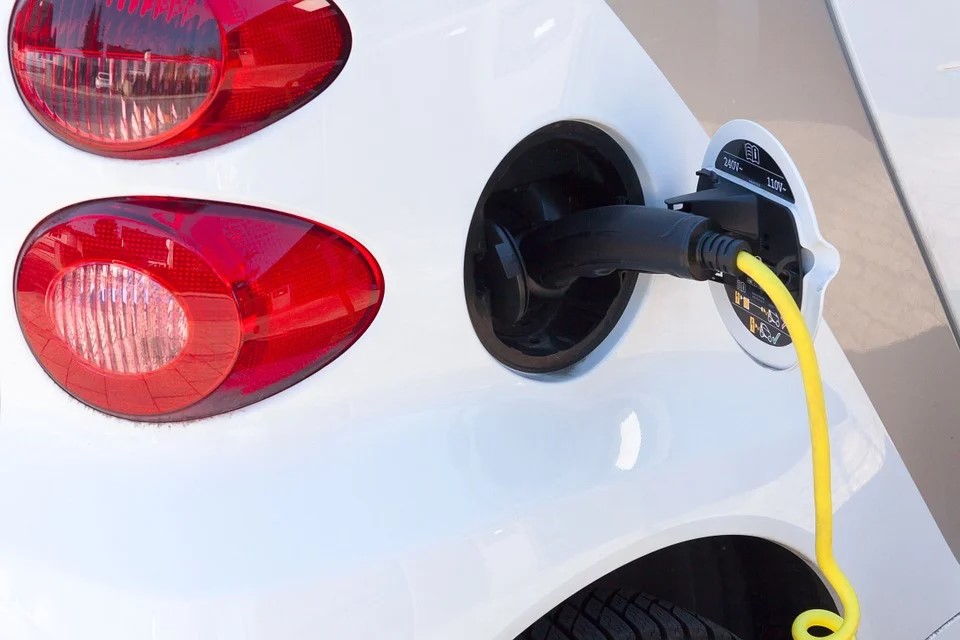 Our transport system today is, according to this article, "Wasteful, Idle, Lopsided and Dirty" - downright WILD. This article examines what can be done to significantly change course and the progress that is already being made. The item is yet another example of how environmental concerns are an investment component.
The word "sustainability" is as ubiquitous today as that other perhaps over-used term, "disruptive technology." And for a good reason: there is a big policy focus on reducing the use of carbon energy to deal with human-caused global warming. Transport, be it in the form of cars, trains, aircraft, buses or ships, is a big part of the carbon energy equation.
In this article, Swiss private banking house Lombard Odier examines an element of the transport equation and the centrality of electrification. The article comes from Kristina Church, senior investment strategist for sustainable development, at Lombard Odier Investment Managers.
The editors are pleased to share these views with readers and invite responses. The usual editorial caveats and disclaimers apply. Email the editors at tom.burroughes@welathbriefing.com and jackie.bennion@clearviewpublishing.com
Our mobility system is out of control.
It is Wasteful, Idle, Lopsided and Dirty (WILD). Cars sit unused over 90 per cent of the time. Air pollution costs the economy and society at least $3.5 trillion every year – with half of that cost coming from road transport. (1)
The solution is to go from a WILD to a Circular, Lean, Inclusive and Clean (CLIC™) model. This is about electrification - but in combination with alternative fuels for long-haul transport, a change in how we undertake short trips and shifting vehicle ownership to Mobility-as-a-Service (MaaS).
This transition could generate at least $2 trillion in economic benefits every year and is the vaccine for creating a CLIC™ mobility model.
New habits
Transport accounts for 14 per cent of greenhouse gas (GHG) emissions (2) and is one of the few sectors where they have been rising, driven by increasing demand for the movement of goods and people.
However, the impact of lockdowns and reduced mobility during the pandemic could see emissions from road transport fall by 14 per cent (3) in 2020 and total greenhouse gases (GHG) emissions drop by up to 8 per cent (4).
Nevertheless, even with these drops, to meet the most stringent goals of the Paris Agreement by 2050, we urgently need a 7.6 per cent reduction in total GHG emissions every year for the next decade. Transport emissions need to almost halve by 2050 (5), even as conditions return to "a new normal." This means decoupling emissions growth from the increasing demands for the mobility of people and goods - which will be vital for future economic growth.
New mobility habits formed during the current crisis could present a vital opportunity to rethink transport models and reallocate resources to cleaner and leaner transport options. While electric vehicles are not a new technology - they were first introduced by Ford in 1908 - we believe that the 2020s is the decade when electric penetration will explode.
Changing gears
The disruption of any business model is hard to predict but it took only two decades for the car to replace the horse. Similarly, we expect electric vehicles will disrupt the combustion engine within the next 20 years.
Electric vehicles are a vital solution to de-carbonising road transport and are close to a tipping point which is clear through recent advances.
Technology improvements mean that life-cycle emissions are now lower for battery electric vehicles (BEVs) than combustion engine cars (ICE). Battery costs have fallen by 90 per cent (6) over the past decade and car manufacturers are close to being able to produce BEVs as profitably as ICEs. Sustainable raw material sourcing and end-of-life battery recycling options are also becoming much more widely available (7).
International COVID-19 recovery plans have dedicated investment into EV charging infrastructure and battery sourcing (8). This will push consumers to become more comfortable with charging requirements and help overcome range-anxiety and supply concerns. Increased EV subsidies in many countries, such as Germany (9) and China, are also making the total cost of ownership of electric vehicles much more attractive.