How Wealth Management Stays "On Message" - Lessons From KPMG Case
Sarah Wallace, 2 March 2021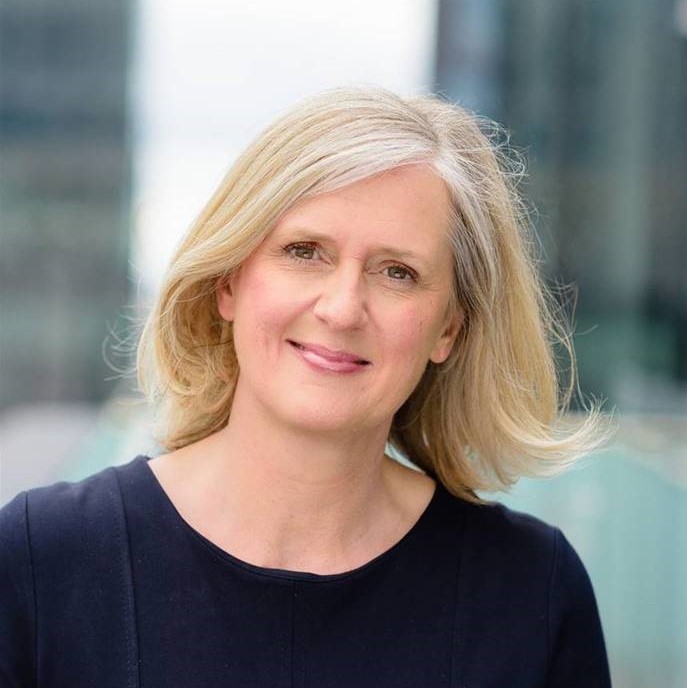 Choice of words and actions matter. Senior leaders or those close to the top must set, champion and challenge the cultural tone – and ideally believe and embody it. That is the argument of an author examining the recent resignation of KPMG's chairman following remarks he made.
Is the "cancel culture" coming for professional services firms and does this include wealth management? Do comments from senior figures on certain topics get them fired and should this happen, or should people be angry and say that enough is enough? As we know, staff guilty of specific misconduct, such as sexual harassment and assault, have been kicked out of their jobs. But what about comments, including those made outside the office or work environment? If a CEO is at a dinner party and says something that a person finds offensive, should he or she be fired? Where are boundaries set?
We have seen how the range of views deemed "appropriate" has been squeezed in universities, sports, media and Hollywood. For a while, it may have been possible to dismiss worries about this as paranoia, or attempts to create some sort of "culture war," But it is plain that it might not be possible to ignore this much longer. And at a time when environmental, social and governance-driven concerns are all the rage, there is a need for congruence. Can a firm's boss who trumpets its ESG credentials be taken seriously if that person mocks those ideas, or behaves in a way that suggests he or she doesn't take them seriously?
The UK chairman of global accountancy firm KPMG, Bill Michael, resigned from his job in February after comments he made in a meeting. Michael had told consultants to "stop moaning" about the impact of the pandemic and lockdown on people's lives, and to stop "playing the victim card." He later stated that his position was "untenable," and apologised.
To address this thorny subject, and explain why senior managers must be careful and address these issues, is Sarah Wallace, who is regulatory partner at Constantine Law. The editors are pleased to share these insights and invites responses. The usual editorial disclaimers apply. Email tom.burroughes@wealthbriefing.com and jackie.bennion@clearviewpublishing.com

Internal investigations are not "fireside chats". They can signal the beginning of the end. KPMG's UK chairman, who resigned earlier in February, probably wishes he could press re-record for "off-the-cuff" but ill-judged remarks.
The "pre-pandemic" risk of saying something in an email or instant message that comes back to haunt you has morphed into the work from home recorded virtual meeting at risk of being put on social media.
What has changed over the last decade is that internal investigations were once for financial crime or regulatory misconduct.
Now they are launched for employee and senior executive bullying, harassment, #metoo, discrimination and cultural concerns - particularly in companies that are household names or operate in a regulated environment. And for those at the top of an organisation the stakes are higher.
Most CEOs tend to choose their words carefully, fearing the consequences of saying anything that could be deemed controversial. You can be straight talking or outspoken to the "snowflake generation." But when words or beliefs encroach on diversity and inclusivity, equality, bullying or culture there may be a problem from an employment or regulatory perspective. And that's aside from employee engagement, client or investor ramifications.
Firms and their leaders are answerable and accountable to regulators, the public and their clients. When a furore is brewing, a firm's immediate response to the crisis will also be scrutinised, as well as the protagonist's actions. Regulatory, legal and reputational risk is everything. KPMG were very speedy to announce an internal investigation with independent company lawyers instructed to oversee. Many will have viewed that positively.
Internal investigations are billed as fact finding exercises but there can be ramifications for firms and individuals. What might appear initially as an invitation to a low key internal 'chat', are often serious, interrogative, lengthy, formal interviews run by company lawyers and corporate investigators. They are stressful and humiliating. Even the most senior and (previously) trusted personnel can describe them as brutal.
Internal investigation findings can lead to disciplinaries, pay review, notification to regulators, or cultural reviews - and at worst job loss, regulatory investigations, third-party litigation or remediation and redress programmes. A resignation may not be the end of it.
How does this affect the wealth management industry? The FCA has been sending out very clear signals that what they call 'non-financial misconduct' is now within their regulatory remit
It started in 2018 when Megan Butler wrote an open letter to Parliament explaining how the FCA would handle personal misconduct with the following of points:
-- The FCA viewed sexual harassment as misconduct that falls within the scope of the regulatory framework. A culture where sexual harassment is tolerated is not one that encourages people to speak up or to challenge decisions. Tolerance of this sort of misconduct is a clear example of a driver of poor culture;
-- Assessing whether staff are "fit and proper" under the senior managers and certification regime (SMCR) includes non-financial conduct such as considering whether an individual has a criminal conviction, sanctions for discrimination, harassment or sexual misconduct; and
-- Firms must inform the FCA promptly of potentially serious misconduct involving their employees. Sexual harassment and other forms of non-financial misconduct can amount to a breach of the FCA's conduct rules.

Chris Woolard, then FCA executive director, reinforced the message by saying, "Non-financial misconduct is misconduct, plain and simple." He added: "The debate has moved well beyond diversity as a 'nice to have' – it is now increasingly recognised as a commercial imperative for firms. And the way firms handle non-financial misconduct, including allegations of sexual misconduct, is potentially relevant to our assessment of that firm, in the same way that their handling of insider dealing, market manipulation or any other misconduct is."
Nikhil Rathi underlined Black Lives Matter to MPs in July 2020 saying: "There will, I believe, be issues to be discussed around unconscious bias, and I think the Black Lives Matter movement has really touched a nerve in many organisations, with colleagues beginning to speak much more openly about these issues." Rathi wants employees to speak up about diversity issues and is concerned about how talent is attracted into and developed in firms – recognising that there were "deep issues" in the financial services industry as well as potential challenges for the FCA.