Kleinwort Hambros' New CEO Sets Sights High
Tom Burroughes, Group Editor , London, 16 March 2021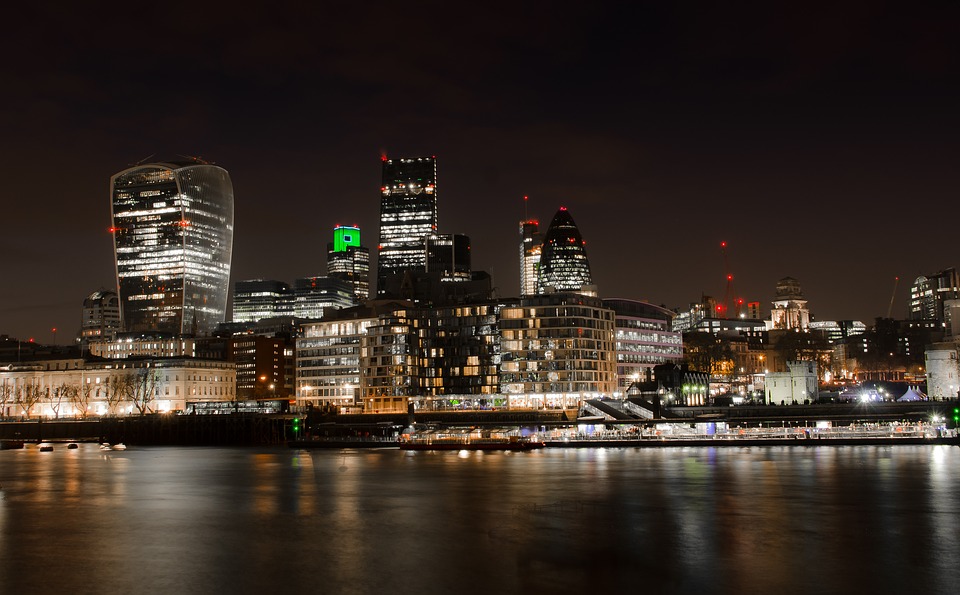 The CEO at the UK-based private bank sets out the kind of measures he thinks the firm must meet - and beat - in achieving success in a competitive marketplace.
Kleinwort Hambros' chief executive has a lot of goals for the UK-based private bank, such as having a 50/50 male/female balance in its senior leadership and a high net promotor score, as it pushes forward through tumultuous times.

Mouhammed Choukeir was made CEO at the bank, part of the Societe Generale group, in June last year. Prior to that, had been deputy CEO and chief investment officer.

Taking up his post a few months after the pandemic broke out and upended global markets was a difficult time to start (he replaced John Maitland). As part of the changes, Fahad Kamal took over as CIO.

"We continually measure performance and success through a variety of metrics, including feedback from our clients, staff, regulators, suppliers, shareholders and the wider community," Choukeir told this news service.

A key metric which allows Kleinwort Hambros to measure progress with clients against its objectives is to have a high net promoter score (NPS) of above 50, he continued. (NPS is the percentage of customers rating their likelihood to recommend a company, a product, or a service to a friend or colleague as 9 or 10 minus the percentage rating this at 6 or below on a scale from 0 to 10.)
Gender and other forms of diversity are important metrics of progress, he said.
"We are among the leaders in our industry and we are committed to creating a diverse and inclusive environment. We have one of the smallest gender pay gaps in UK private wealth management and our executive committee is gender balanced. Our goal is that by 2025, 50 per cent of senior roles will be held by women," he said.
And Choukeir knows that citing issues such as gender isn't enough, as there are far more reasons why diversity matters. "It is also important to have cognitive diversity…people bring different perspectives…some are very analytical while others have the skills to step back and see the bigger picture. The importance of diversity of thinking also underpins some of our initiatives to support and foster young talent as part of our apprenticeship and internship schemes, as well as the launch of our next generation executive committee (Nexco)."
It has been just over five years since the old Societe Generale Private Banking Hambros business in the UK was renamed to Kleinwort Hambros, following SocGen's purchase of the Kleinwort Benson business. The very "British" look and feel of the name fits with the business, although the parentage of a large French bank is important. The bank competes against a handful of domestic UK private banks such as Barclays, Coutts and HSBC, alongside the Swiss houses such as UBS and Julius Baer, Germany's Deutsche Bank and organisations such as JP Morgan. Kleinwort Hambros requires that on average, the minimum of investable assets required from a client is around £1.0 million ($1.4 million) - that might be less than is the case with some others that move towards double-digit million-size amounts.
Choukeir's comment on the Net Promotor Score coincided with a recent report from Aon. A few days ago, the firm, which surveyed clients at 12 UK private banks and wealth managers, found that on average the NPS was 38 per cent in 2020, compared with 46 per cent in 2019. Share of wallet actually rose to 55 per cent from 54 per cent; client outcomes as measured were 92 per cent from 94 per cent; relationship manager satisfaction fell to 8.6 from 8.9, and overall client satisfaction inched down to 8.4 from 8.5.
Getting the client segmentation is important to the group's continued success, Choukeir said. "We have a recognised domestic UK client channel, for onshore clients; international clients who have a base in the UK but who have significant international reach and come from outside the UK, and offshore client services offered from our Channel Islands and Gibraltar offices as well as B2B services, where we work with intermediaries (IFAs, external asset managers, etc) who can provide a wide range of services including custody and execution," he said. Kleinwort Hambros offers full-service solutions including credit, trust, wealth planning and investments, and provides investment solutions across advisory, discretionary and execution-only channels.
Another point, Choukeir said, is that client segments are also reviewed by the type of client and their specific needs, such as senior executives, entrepreneurs, inheritors, among others.