People Moves
Credit Suisse Names New Asset Management Chief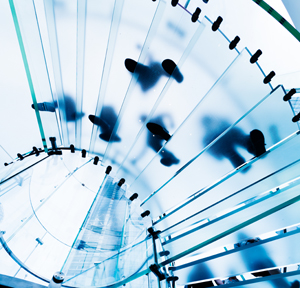 The asset management arm is being split from the international wealth management business, Credit Suisse said, as it announced the appointment of a new CEO for this operation. The firm has recently shut down supply-chain finance funds after that sector was embroiled in financial problems.
Credit Suisse's asset management business, which in recent days has shut its supply-chain finance funds and started paying affected investors after problems in the sector, has named a former top UBS man as new chief executive of this division.
The asset management arm is being split from the international wealth management business.
The bank has named Ulrich Körner as CEO Asset Management, taking effect on 1 April; this business will be run as a "new separate division", Credit Suisse said in a statement yesterday.
As a member of the executive board, Körner will report to group chief executive Thomas Gottstein. The current global asset management head, Eric Varvel, will work alongside Körner in coming months to facilitate the transition, and will then focus on his other roles as CEO Credit Suisse Holdings (USA) and chairman of the investment bank.
From 1 April, the asset management business will be split from the international wealth management division and managed as a new separate division, "emphasising the strategic importance of the asset management business for the bank and its clients", Credit Suisse said.
Philipp Wehle will continue to lead the international wealth management division as a member of the executive board.
Earlier this week Switzerland's second-largest bank warned that it may report a charge linked to the way in which it has liquidated supply-chain finance funds. London-based Greensill Capital, a player in what is called supply-chain finance, last week filed for bankruptcy protection. Last week, Credit Suisse Asset Management said it was terminating funds exposed to the sector; Zurich-listed GAM Investments also said it was shutting a fund. In early March, Credit Suisse suspended $10 billion of funds linked to the Greensill business after worries about Greensill's exposure to a single client - UK-based steel magnate Sanjeev Gupta, who is a former Greensill shareholder. The firm has supplied financing to Gupta's GFG Alliance group of companies, which created a metals empire by acquiring failed steel mills and other distressed industrial businesses.
New man
Körner most recently served as senior advisor to the CEO of UBS from 2019 to 2020. Prior to that he served as chief executive of UBS Asset Management from 2014 to 2019. Previously, he was an executive at Credit Suisse where his roles included chief financial officer and chief operating officer of Credit Suisse Financial Services and CEO Switzerland. Körner holds a PhD in business administration from the University of St Gallen (HSG).
"Ulrich Körner is an excellent addition to our leadership team, reinforcing its values and performance culture. Ueli is a strong leader and strategic thinker with proven ability in business development and profitable growth in asset management, as well as in business transformation. I am very much looking forward to working with Ueli on the executive board and I am confident that he can greatly contribute to the work to be done in the current situation and will lead the new asset management division to future success," Thomas Gottstein, group CEO, said.
See this article for the bank's 2020 financial results.