Reports
Wealth Earnings Rise At UBS, AuM Gains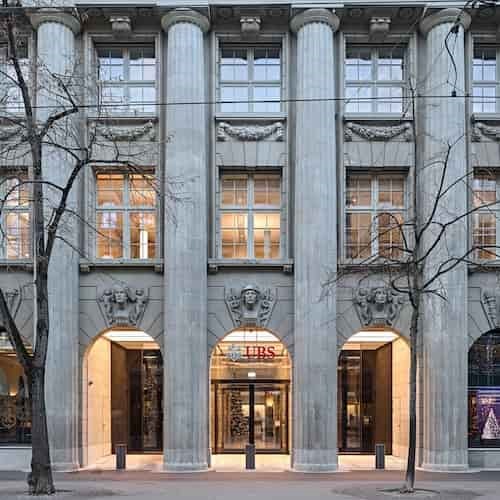 In broad terms, the results were highly positive and the bank's return on equity was ahead of its target. UBS did take a hit from the implosion of US hedge fund/family office Archegos, for which the bank, along with peers such as Credit Suisse and Nomura, had acted as a prime broker.
The global wealth management arm of UBS chalked up a first-quarter 2021 pre-tax profit of $1.409 billion, up from $1.218 billion a year ago, the Zurich-listed group said today.
GWM operating income stood at $4.848 billion, against $4547 billion a year earlier. Meanwhile, operating costs rose slightly to $3.439 billion from $3.329 billion a year before.
Total invested assets were $3.1 trillion in global wealth management at the end of March. There were net new assets of $36.2 billion, with inflows coming from all regions, UBS said in a statement. Fee-generating assets stood at $1.328 trillion at the end of March, rising by 4 per cent sequentially. (The new fee-generating assets figure captures the growth in clients' invested assets from net flows relating to mandates, investment funds with recurring fees, hedge funds and private markets investments, combined with dividend and interest payments into mandates, less fees paid to UBS by clients.)
As for the group as a whole, profit before tax was $2.298 billion, rising 14 per cent on a year earlier, and that includes net credit loss releases of $28 million – reversing some of the credit loss provisions made a year ago when the COVID-19 pandemic struck. The cost/income ratio of the group stood at 73.8 per cent, a touch higher. Operating income rose by 10 per cent year-on-year; operating costs rose by 8 per cent.
UBS was one of the banks affected by the implosion of the New York-based hedge fund Archegos, although not as heavily as in the case of Credit Suisse, its principal Swiss rival. UBS said the default by the client of its prime brokerage businesses caused a $434 million hit to the net profit attributable to shareholders. Total net attributable profit was $1.8 billion.
UBS had a Common Equity Tier 1 capital ratio – a standard international yardstick of banks' financial buffers – of 14 per cent, above its guidance target of around 13 per cent.
"In the first quarter of 2021, our clients benefited from our broad capabilities, geographic reach and connectivity. They continued to put their trust in us and looked to UBS for advice, solutions and thought leadership in a dynamic market environment," Ralph Hamers, group chief executive, said. "This was evidenced by the continued net inflows that helped our invested assets across wealth and asset management grow by over 100 billion dollars to 4.2 trillion. This, together with favourable market conditions and improved investor sentiment, contributed to positive results in the first quarter of 2021," Hamers said.
UBS achieved a return on Common Equity Tier 1 capital of 18.2 per cent, ahead of its target range of between 12 and 15 per cent.