People Moves
Summary Of Executive Moves In Global Wealth Management – January 2022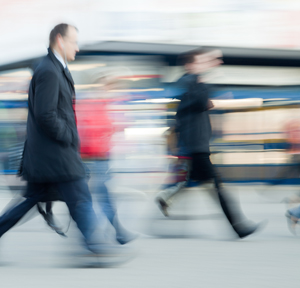 Credit Suisse appointed Philippe Guez as its head of wealth management investment banking advisory, covering France. The Zurich-listed bank said it intends to set up the investment banking advisory function to serve entrepreneurial clients.
Guez partners with the teams of Gilles Dard, head of WM France market area business, and of Bruno Hallak, head of investment banking and capital markets in France, Belgium and Luxembourg. He reports to the co-heads of WM IBA Europe Coverage, Vincenzo De Falco and Stefan Gratzer. Locally, he reports to Valérie Landon, chief executive France and Belgium. Guez has more than two decades' industry experience to the role.
Ocean Dial Asset Management appointed Swati Jain as global head of sales and distribution. Prior to her joining the company, which provides investors access to the Indian growth story, Jain worked for Kratos Capital, IIFL Wealth, Ashburton Investments, Kotak and HSBC.
Climate Asset Management appointed Amy Merrill Steen as senior legal counsel. Merrill, who is the former negotiations lead for Article 6 of the Paris Agreement at the UN Framework Convention on Climate Change (UNFCCC), comes with extensive legal experience. As a senior lawyer at UNFCCC, she advised on economic instruments, the transparency regime, compliance processes and general counsel matters. For the past decade, and most notably at the recent COP26 in Glasgow, she led the UNFCCC secretariat's support to successful conclusion of negotiations on Article 6 of the Paris Agreement.
ABN AMRO said that its chief innovation and technology officer, Christian Bornfeld, decided to leave the bank from 1 May. He accepted a position closer to his home and family in Denmark.
Private client partner Clare Stirzaker joined Boodle Hatfield from PricewaterhouseCoopers, where she led the private client legal team.
Simkins, the London media, entertainment and commercial law firm, launched a family department and expanded its private client practice, making three new hires. Partner Deborah Jeff heads the new family team, having joined from west end law firm Seddons where she previously founded and led a team for 15 years. Associate Jessica Keal joined the family department, bringing experience across a range of family law matters. Joining the firm's private client team from Russell-Cooke Solicitors, associate Oliver Sharp advises individuals, families and trustees on matters relating to estate planning and succession, wills and lasting powers of attorney, and administration of estates.
Schroders Personal Wealth appointed Ben Waterhouse as chief client officer. He joined from Barclays Wealth, where he was managing director and head of distribution, leading all client-facing functions across the UK. Prior to this, he worked at Fidelity International in varying capacities. He reports to Mark Duckworth, chief executive.
Private wealth specialist firm Acorn Capital Partners appointed Olga Kucherenko as a partner. She joined the leadership team at Acorn comprising founder Sally Tennant and partners Diane Seymour-Williams and Amy Blackwell. Kucherenko has family office experience gained over 14 years as an advisor at Deloitte where she worked in the private client services and family office advisory teams and, most recently, through her own practice, which will merge with Acorn Capital Advisers.
UK-based Rothschild & Co appointed Joanna Livesey as a director and co-head of one of the client teams in its UK wealth management business. Livesey has worked in financial services since 2004, when she joined Citigroup in the corporate division, assessing risk for the bank's large loans. She has since spent 15 years in wealth management, working with a broad range of private clients, particularly wealthy families and those with complex requirements.
Investment research firm Morningstar appointed Wing Chan as head of manager research, Europe and Asia-Pacific. Wing Chan was most recently director of manager research practice, EMEA and Asia, at Morningstar Investment Management Asia Limited, a wholly-owned subsidiary of Morningstar. He is based in Hong Kong. Tilney Smith & Williamson, the UK wealth management and professional services group, announced that Steve Jupp, founder and owner of Independent Financial Advice firm FP Solutions, had joined the team at its Chelmsford office, reporting to financial planning partner Pete Beasant.
International law firm Harneys promoted a number of its team members to the status of partner and counsel.
The lawyers promoted to partner were Ian Clark (investment funds | Hong Kong), Francesca Gibbons (litigation, insolvency and restructuring | London), Joshua Mangeot (regulatory and tax | BVI), Charles Moore (private wealth | Cayman Islands), and James Smith (investment funds | Cayman Islands). Two non-fee earners were also promoted to partner: Maria Pia Buchi, managing director for Harneys Fiduciary, and Felice Swapp, global chief operating officer.
Three senior associates were appointed to counsel: Mathieu Gangloff (corporate | Luxembourg), Matthew Howson (private wealth | London) and Massimiliano della Zonca (corporate | Luxembourg). Among other changes, Philip Graham took on the role of non-executive chair of the Harneys Fiduciary Board, Linda Johnston joined Harneys as the firm's chief human resources officer, and Vanessa Molloy became the firm's Luxembourg office managing partner. Finally, following a transition period, Ross Munro began his role as global managing partner.
Guernsey Finance, the promotional agency for the island's finance industry, appointed Henry Freeman as strategic advisor. A 20-year career has seen him serve in several senior and board-level roles in investment banking, fund management and fintech in London and the Channel Islands.
YFM Equity Partners appointed experienced dealmaker Stephen Murray as investment director. An investor, lender and advisor with more than 20 years' experience, Murray is an ICAEW chartered accountant who started his career with Mazars, moving to EY and KPMG in advisory roles, before joining the Royal Bank of Scotland.
IQ-EQ, the investor services group that has expanded rapidly in recent years, has named Emma Crabtree as its group chief commercial officer. With more than 26 years' experience in financial service institutions, most recently she was global head of sales of a custodian securities services provider.
Lombard Odier promoted one of its senior figures, Laurent Pellet, to the rank of limited partner, adding to his role of global head of external asset managers, which he has held since June 2017. Prior to working at Lombard Odier, Pellet was at Julius Baer for just over 11 years where, from 2012 to 2017, he was head of external asset managers in French-speaking Switzerland, Monaco, Western Europe and the Middle East.
Valour, a Swiss issuer of exchange-listed financial products, announced in January that Tommy Fransson was chief executive, after having been appointed in November last year.