Statistics
Wealth Growth Far Outpaced UK Earnings Over Past 10 Years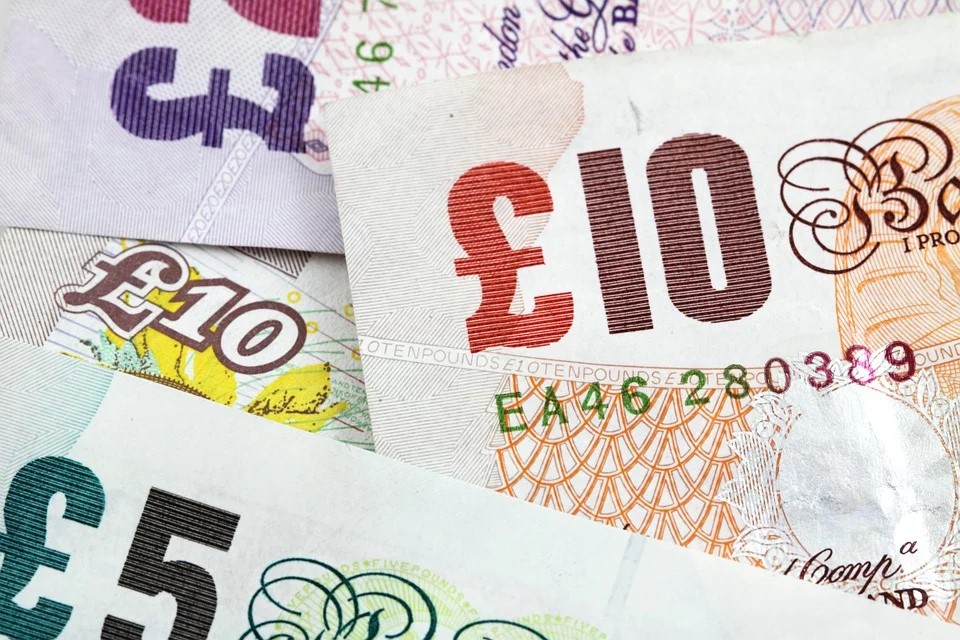 The claim that wealth – either in financial securities, investments, or in the form of physical property – has risen much faster than earnings is not a new one. New figures in the UK show how large the gap in growth has been. Whether that persists if rates continue to rise is another matter.
If wealth managers want to be reminded why their industry sometimes attracts unwelcome political attention – not necessarily with any justice – UK figures from Handelsbanken Wealth & Asset Management will do the trick.
The firm has crunched data and found that the growth in average wealth from assets including property and investments has been three times higher than the growth in average earnings over the past decade. It compared the period 2008 to 2010 with 2018 to 2020.
Average wealth has risen 59 per cent over the past 10 years, far outstripping the 19 per cent salary growth level over the same period. (Of course, it is important to point out that wealth, such as in the form of listed securities, physical property and stakes in companies, is not to be conflated with earnings.)
Drawing on official UK statistics, the bank noted that average wealth for Britons is estimated at £575,948 ($686,368) after a decade of growth from £361,831, with house price rises as well as pensions, investments and physical wealth including possessions all appreciating in value since 2010. By contrast, average earnings have only increased to £31,840.
Such figures also highlight why so many more Britons – often to their alarm – have been dragged into the inheritance tax bracket (the IHT threshold is £325,000) because of surging property and equity valuations. (The average UK house price is £278,000 – such a figure covers a wide variation.) Rising asset values, fueled by a decade of ultra-low central bank interest rates, have put housing out of reach of millions of younger adults, setting up inter-generational political conflicts and frustrations. French academic Thomas Piketty in 2013 published Capital In the 21st Century, which claimed that the average return on capital exceeds the rate of economic growth and that without active government measures, such as capital taxes, a small number of asset owners will control an entire economy and prompt political pushback. Piketty's argument is debatable because, critics say, he ignores investment risks, diminishing returns on invested capital, break-ups of family wealth, and the fact that much of the recent trend has been caused by governments not capitalism per se (central bank quantitative easing, etc).
The data
For the wealthiest upper quartile of the population, the growth in assets has been rapid. This cohort of the population owns wealth estimated at £733,800 compared with £447,900 a decade ago. They have seen their wealth increase 34 per cent faster than the British average, while their salaries have increased 22 per cent faster.
The figures show that the pattern of wealth holdings is uneven across the UK. The wealthiest people in London have seen their wealth grow by 77 per cent over the period to an average £902,400, compared with £495,200 in 2010. The top 25 per cent wealthiest in the North East have only seen growth of 30 per cent during the same period, taking them to an average £459,500, which equates to an increase of £105,300. Growth among the top quartile of wealthiest people in the South East was 77 per cent during the same period, compared with 69 per cent in the East of England and 66 per cent in the South and Wales. The North West saw growth of 45 per cent.
The figures: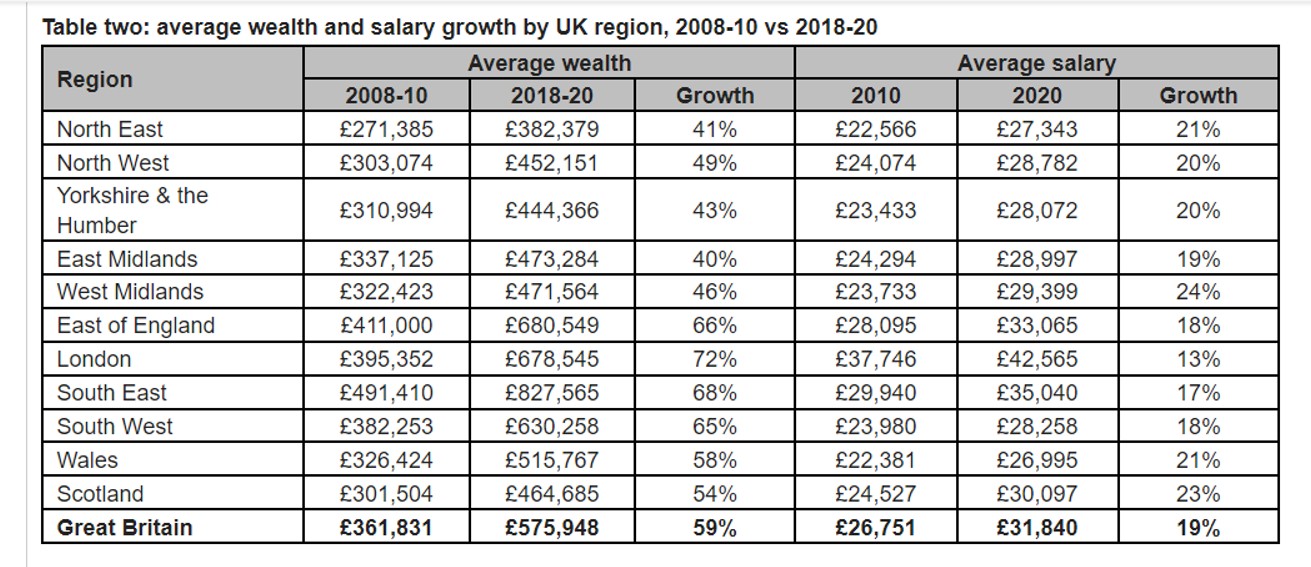 Source: Handelsbanken Wealth & Asset Management