Strategy
UK Equity Investors Could Face A Year Of Surprises – M&G Investments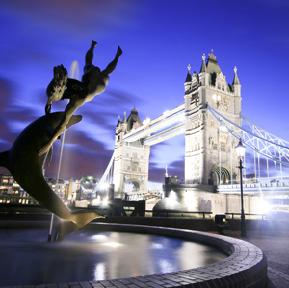 M&G Investment's head of equities, Michael Stiasny analyses what 2023 might have in store for UK equity market participants.
The UK stock market has had a promising start to 2023 with allocations to UK equities starting to creep higher within global investment portfolios, according to the Bank of America's latest fund manager survey. The large-cap focused FTSE 100 is approaching a new record high, M&G Investments said in a statement, as well as the significant milestone of hitting 8,000 for the first time in its history.
Despite some UK economic forecasts remaining gloomy, M&G Investment's head of equities Michael Stiasny questions if buoyant equity markets could be a surprise for some investors.
A brief period of stability boosts short-term performance
"The end of 2022 brought relative calm to an otherwise tumultuous year in UK markets, with calamitous domestic politics complicating an already difficult investment backdrop," Stiasny said.
"The fourth quarter began with the fallout of the government's disastrous 'mini-budget', which prompted the Bank of England intervention in gilt markets; the appointment of a new prime minister; and a more fiscally-restrained Autumn Budget. This subsequently helped the FTSE All Share Index deliver a strong total return of 8.7 per cent in Q4 2022," he continued.
"Over the calendar year, the UK FTSE All Share Index delivered a relatively flat total return of 0.3 per cent, but this was stronger than other major developed markets, thanks mainly to a high concentration of large-cap energy and mining stocks," he said.
"Combined with a weak sterling, this led the overseas-focused FTSE 100 Index to deliver a positive total return of 4.7 per cent, outperforming the more domestically-driven FTSE 250 index by 22 per cent, the biggest margin on record. 2023 has begun in similar vein, with steady gains in January pushing the FTSE 100 towards new highs," he continued.
Surprises await investors in 2023
"However, the UK's outlook for 2023 is far from positive. At the top of investors' minds are expected weakness in the economy and currency, sticky inflationary pressures, and ongoing disputes between the government and unions," he said.
"However, just as 2022 brought us huge surprises, it is likely that the biggest stories of the coming year have yet to be anticipated or priced in by markets," he added.
"Given most market commentators have a negative view of the UK as a destination for investment, by far the biggest surprise would be another year of outperformance. We would not rule this out," he said.
"Mid- and small-caps may start to recover given the attractive valuations on offer, while the FTSE 100 Index could also confound predictions to deliver another strong year of performance, should the mix of higher inflation and interest rates persist. UK valuations came into this year at a significant discount to global markets despite last year's outperformance," he continued.
"Historically, low valuations of UK companies, alongside currency weakness, have also created potentially-attractive takeover targets," he said.
"We may, therefore, see high-profile companies leave UK indices. While we do not base our investment decisions on such speculation, we would not be shocked to see a big name in the oil and gas or mining sectors subject to a bid, with companies like BP trading at a significant discount to their US peers, even after a strong year of performance," he added.
"UK corporates with large pension schemes may also be in better shape than the market expects, with higher interest rates having reduced or eliminated unfunded liabilities," he said.
"Less cheerfully, these benefits will be augmented because mortality rates are also rising. Some of the UK's lumbering industry giants may therefore start to emerge from the shadows of their large pension liabilities, which could come as a surprise to investors, given the negative headlines about UK pension schemes last year," he continued.

"After a difficult 2022, many investors are eager for a return of the global investment themes that have worked so well for them over the past decade. However, should our surprises come to pass, it's possible 2023 may well turn out to be a rerun of the previous year, with old economy and value stocks potentially benefiting UK markets once more," he concluded.