M and A
Indosuez Wealth Management Acquires Most Of Wealth Dynamix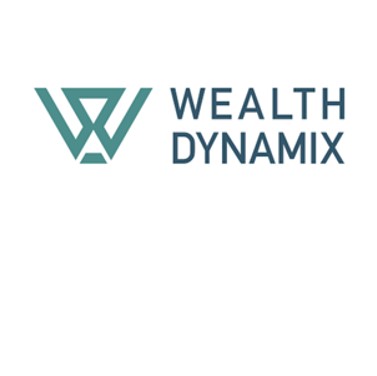 The transaction extends collaboration between the firms that started in 2019.
(Updated with commentary from firm.)
France-based Indosuez Wealth Management today said that it has acquired 70 per cent of Wealth Dynamix, the London-based fintech founded in 2012 which provides client lifecycle management solutions to private banks, wealth management and asset management firms.
The financial size of the stake was not disclosed.
The firm's majority stake deal extends the collaboration initiated in 2019 between Indosuez, its subsidiary Azqore, which specialises in outsourcing information systems and processing banking operations for private banking and wealth management players, and Wealth Dynamix.
Indosuez said the transaction strengthens Azqore's position in the outsourced banking services' market while complementing its platform in a key area of client relationship management. It will also enable Azqore to speed up its standing as an innovative business and win new clients, the firm said in a statement.
"We have been working strategically with Indosuez and Azqore for a number of years. We can now further deepen our relationship. Crucially, this partnership allows us to retain our agility and entrepreneurial spirit whilst simultaneously leveraging the strength [that] an organisation like Indosuez group provides. This will allow us to better service our current and future clients, accelerate the evolution of our products and ultimately provide us greater opportunity for growth," Gary Linieres, CEO of Wealth Dynamix, said.
Jacques Prost, CEO of Indosuez Wealth Management, said: "This operation, which reinforces Indosuez's innovation dynamic, will enable Azqore to broaden its offer and strengthen its value proposition, thus contributing to its attractiveness in its market. It will also benefit the development and transformation of all its partners by allowing for more personalisation, digitalisation and autonomy for their clients."
The impact
"The rationale for us to enlarge our offering to other banks via Azqore by providing this [Wealth Dynamix] proposition," Romain Jerome, Indosuez Wealth Management's chief digital officer, told this news service after the deal was announced.
The service of which Wealth Dynamix is now a part is pitched at Tier 1 and 2 banks. It can also be proposed to private banks and wealth managers of all sizes including small and medium-sized players looking for turnkey solutions, he said.

"This gives us the tools for wealth managers to run their relationships with clients – and that's key," Jerome continued.
"Regulation is getting much stronger and without digital tools it is difficult to comply with all these regulations," he said.
Asked about the impact of the Indosuez purchase of Wealth Dynamix, Jerome replied, he said its team will retain its distinctive identity after the acquisition, he said. "The brand remains the same. We want to keep the innovative spirit and the agility of the company."