Asset Management
Thematic Investing Is The Way Forward – Edmond de Rothschild AM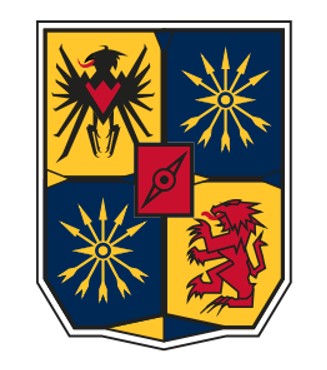 Paris-based Edmond de Rothschild Asset Management held a conference last week on the group's strategy for thematic equity management.
Amid today's high market volatility, Edmond de Rothschild Asset Management, which has a thematic investing range of over €2.3 billion ($2.45 billion), thinks that thematic investing is the way forward for the coming years.
The firm's investment philosophy is based on tapping into the long-term trends which create value for investors. Integrating ESG criteria is also part of the firm's investment procedures.
The asset manager said its portfolios are not limited to growth stocks but diversify management styles, in line with the DNA of its management, which is focused on the long term and aims to generate performance within a controlled risk framework.
The firm said that 2022 was a test for thematic equity management and confirmed the relevance of its management philosophy. "Our thematic portfolios came through the year with better performance/risk ratios than their benchmarks and the average of their competitors," the asset manager said in a statement.
Its healthcare strategy, which was launched in April 1985, is the oldest strategy in this range. It invests across the entire sector's ecosystem in line with its engagement policy. The aim is to capitalise on the healthcare sector's structural growth and visibility by investing in all these areas, from large groups which underpin healthcare to smaller, highly innovative companies.
Edmond de Rothschild makes direct investments in emerging markets but also through large European and US companies which have a strong presence in the zone.
The range was broadened in November 2020 with the launch of a human capital strategy. The strategy brings together academic research, stock-picking expertise and responsible investing. The portfolio is highly concentrated with a little more than 40 positions in companies which promote good human capital practice and meet ESG criteria, the firm continued. Its human capital strategy, an SRI-labelled strategy since launch, focuses on the social pillar.
Meanwhile, the firm's healthcare strategy, which was awarded the SRI label in 2020, combines exclusion, impact and best-in-universe criteria. It looks at companies with big R&D budgets, which develop treatments for previously untreated illnesses. It also focuses on companies which favour improved access to medicine, especially in emerging countries. It selects service and technology companies which help improve access to care and healthcare cover.
The firm has also joined the Access to Medicine Foundation which brings together asset managers and institutional Investors with a combined €18 trillion under management. One of the foundation's key goals is to encourage large pharmaceutical groups to help improve access to medicine in developing countries.
Its big data strategy, classified under article 8 of the EU's Sustainable Financial Disclosure regulation, applies the exclusion policy of Edmond de Rothschild AM (France). The strategy's investment process also actively uses ESG criteria to invest in companies with solid ESG credentials which take a responsible approach to data use.
Since its launch, the strategy has focused on good corporate governance, an important pillar in stock selection as it ensures that managers pick companies where management and majority/minority shareholder interests are aligned.