Financial Results
Kingswood Profits And AUM/M Up In 2022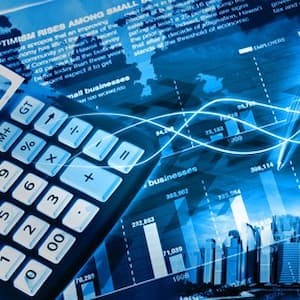 This week, London-listed Kingswood Holdings, an international wealth and investment management group, released its audited financial results for 2022 and its outlook for 2023.
Kingswood said this week that it had made progress on its medium-term targets; the group's assets under advice and management of £10.5 billion ($13 billion) increased by £3.7 billion compared with the prior year.
After the completion of Barry Fleming Partners and Moloney Investments' acquisitions in the first quarter of 2023, AuA/M is now at £11.4 billion at March 2023, the group said in a statement. UK assets under management and advice increased by £3.2 billion to £8.1 billion in 2022, driven by inorganic growth and positive net flows of assets under management and advice.
Kingswood completed the acquisition of 10 businesses in the UK in 2022. Collectively, these businesses added £1.7 billion AuA, 28 advisors and £11.8m revenue to the group in 2022 and will add a further £6.0 million incremental revenue in 2023, the firm continued.
The group's 2022 operating profit also reached £8.7 million, an increase of £2.3 million year-on-year, while the UK reported operating profit of £11.5 million, a rise of £5.4 million year on year.
However, the group reported total revenue of about £145.9 million for the financial year 2022, a drop of £3.7 million or 2.5 per cent year-on-year, as macro-economic headwinds and market volatility led to a slowdown in capital market activity in the US Investment Banking business.
David Hudd, Kingswood chairman, said: "Despite challenging market conditions, we have made good progress against our UK inorganic growth strategy and have also generated organic growth across the group. The business delivered record levels of operating profit and completed a further 10 acquisitions in the year under review. On behalf of the board, I would like to thank our management team and all our colleagues for their effort, focus and commitment to achieving our goals in what has continued to be a challenging operating environment."
Outlook
The firm said that it's near-term target remains building its AuA/M to in excess of £10 billion in the UK and Ireland and £12 billion for the group. With the full year effect of the acquisitions made to date, current group 2023 run rate operating profit is approximately £14.7 million.

The group said it continues to enjoy strong long-term investment support from Pollen Street Capital, KPI Nominees and other minority investors which has fuelled its growth to date. It is also exploring sources of additional investment from both public and private sources to maintain a trajectory of accelerated growth.
The statement comes after Kingswood said that it is discussing the potential sale of its UK business. See here.