Investment Strategies
UK Investment House Targets "Innovation Frontiers"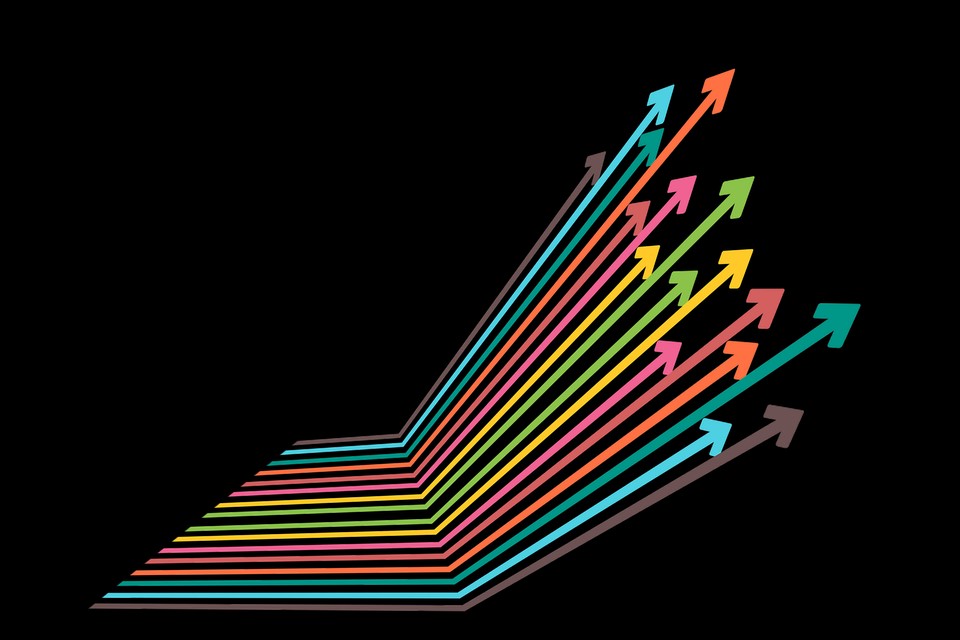 Managers of a fund that is just over a year old and which focuses on the kind of innovative technology that will change how economies are run, talk to this publication.
When the air is full of noise about artificial intelligence and other exciting (or possibly scary) technologies, it's easy for investors to ignore the less prominent, but no less important advances that will change economies in future.
Amati Global Investors, the managers at TB Amati Strategic Innovation Fund, don't intend to make that mistake.
Amati, the Edinburgh-based investment firm in charge of the fund, look with a laser-like focus on areas such as automated warehousing and specialist diagnostic testing tools to find firms which they hope will deliver returns over the long haul. To make such investments requires science and technology know-how that isn't always the standard fare of a fund manager.
WealthBriefing recently chatted to two of the managers on the fund, Graeme Bencke and Mikhail Zverev.
"We are looking for innovation that creates value but which is not adequately priced into the market," Zverev said. Examples of innovations he likes in this sense include photonics, power semiconductors, and specialist industrial software tools, he said.
The fund aims to identify innovation at a granular level rather than investing in broad themes. This allows the team to identify the 'cluster' of companies involved in the value chain and then find the best combination of reward for the associated risks. As long-term investors, they have a three to five year investment horizon, but are pragmatic in looking for proven innovators which are already making a tangible difference in their respective industries, they said.
Investment "innovation frontiers" include areas such as genetic sequencing, modernising the electricity infrastructure, expanding the use of drones, and "digital twins" – graphic representation of real places, such as buildings, and "digital vision" – how robots and similar entities can "see" to do their work and report and record information.
Key to the managers' approach to innovation is focusing on profitability, cash generation and valuation discipline. They think that in the normalised interest rate and macro environment, this strategy – rather than backing conceptual 'moon shots' which are yet to demonstrate a sustainable business model – is essential for capturing the value in innovation stocks.
Zverev has been in the financial services sector since the late 1990s, starting on the investment banking side, before moving to the buyside. He has worked at Standard Life Investments and Aviva Investors, where he managed global equity teams and high conviction global funds. Zverev, who has been at Amati since February 2022, has a science background. He studied semiconductor physics in Russia, and accounting and finance at the London School of Economics.
Bencke has been at Amati since April 2022. After leaving the Royal Air Force he worked at investment firms such as PineBridge Investments, where he was head of global equity group, AIG, and F&C (now Columbia Threadneedle). Before joining Amati, he co-founded Torvius, a UK business that provides help to early-stage, high-growth firms. He has a first-class BSc in business management and is a member of the UK CFA Society.
At the fund these men are joined by analyst Dr Gareth Blades, who came to Amati after a career in healthcare corporate finance and IP commercialisation. He gained his DPhil in biochemistry at Oxford, and degrees in nanotechnology and neuroscience from Cambridge and Cardiff universities respectively.
The managers use their science/tech and engineering knowledge, married to their financial and investment expertise, to look for innovations that create value, and in ways that tend to fly beneath the conventional radar. They work with the managers on the UK Listed Small Cap and Venture Capital Trust teams to gain insights from smaller, often private companies about innovation and technological changes affecting the industries.
The managers have a framework for considering innovative tech and their potential investment case:
-- Pioneers – technologies that break new ground;
-- Enablers – firms that provide support to the innovators; and
-- Adopters – businesses that use these innovations.
The fund is flexible in terms of the market capitalisation of the eligible investments, Zverev said. They range from a firm with a market cap of $500 billion down to as little as $500 million.
The fund, which was launched in May 2022 and so far is small in size – £5.9 million ($7.5 billion) as of the time of the May 2023 factsheet – is available as a UK Individual Savings Account, and is benchmarked against the MSCI ACWI Index. It has a total of 35 holdings. Its largest holding is healthcare technology firm Iqvia Holdings, at 4.7 per cent. People must invest at least £1,000 in the fund.
The pioneers/enablers/adopters framework is useful, for during the course of an economic cycle, different stages of the use and adoption of an innovation will change their relative values and revenue characteristics. The portfolio can shift allocation to the firms within these conceptual buckets.
At the moment, "enablers" account for about half of the fund's total assets, with the other two segments making up a quarter each.
These are early days for the fund and its managers are starting to engage with new types of client. "I think it [the approach of the fund] should resonate well," Zverev said.
In recent news, last November Amati appointed Tom Whitfield as sales director, with responsibility for clients in London and the broader South-East region. Whitfield spent five years in investment management at the London office of Brewin Dolphin.