New Office
AllianceBernstein Expands Its Middle East Presence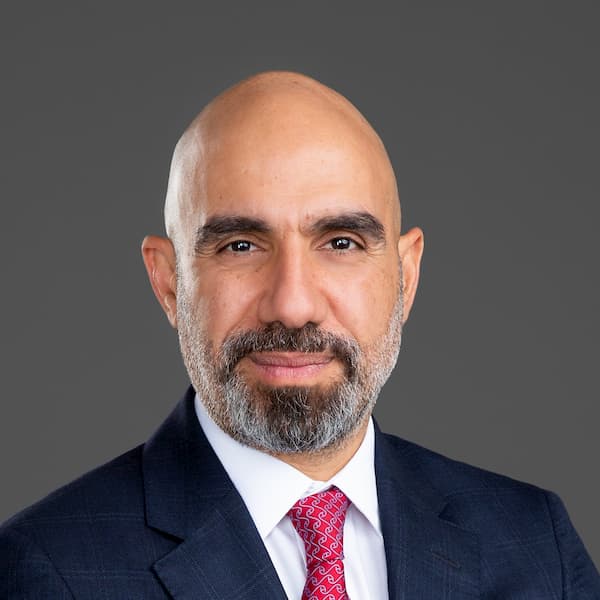 With its strategic location and business-friendly policies, DIFC will provide an ideal platform for AllianzBernstein to expand its operations in the Middle East and cater to a wide range of clients.
Global investment firm AllianceBernstein LP has been granted a category 4 licence from the Dubai Financial Services Authority, the independent regulator of financial services conducted in or from Dubai International Financial Centre (DIFC).
The new office in DIFC will give investors across the region, including institutional clients, distribution partners and family businesses, increased access to AB's asset management services.
AB has appointed Jean-Paul Hobeika, managing director – Middle East Institutions, as the senior executive officer. Hobeika (pictured), who joined the firm in August 2022, will work closely with Eduard van Nes, head of intermediary sales Middle East and Africa.
The granting of a licence is another example of international firms setting up business in the Gulf – a fast-growing wealth management region. In late March, for example, IQ-EQ, a global investor services group, set up operations in Dubai. The Dubai International Financial Centre is aiming at markets such as family offices and services for ultra-high net worth individuals and families. For example, last August it announced that it was launching a "global family business and private wealth centre."
"We are committed to our growth in the region, and this licence allows us to launch into our next phase. The Middle East has been an important region for AB for a number of years. By opening an office in DIFC, we can move into our next phase as it will allow us to improve our ability to serve clients through proximity as well as capturing important market opportunities," Willem van Gijzen, head of CEMEA institutions, said.
Hobeika added: "This marks a significant milestone for AB and we are thrilled to bring our extensive expertise and investment solutions to the region's discerning investors. As we expand our global footprint, we remain steadfast in our commitment to delivering exceptional value to our clients...The firm's focus on innovation, expertise and client-centric approach will help it stand out in a highly competitive market and will enable us to build long-lasting relationships with our esteemed clients, partners and the wider community."
"We welcome global industry giant AB to DIFC as we continue to attract top international financial institutions in line with Strategy 2030. AB's commitment to the region is testament to Dubai's strategic position at the centre of the world, providing the firm with access to $8 trillion of private wealth across the Middle East, Africa and South Asia. AB will also benefit from exponential growth opportunities through DIFC's ecosystem of over 300 wealth and asset management firms, an exceptional talent pool of over 36,000 people, combined with unparalleled market access under a robust regulatory framework," Arif Amiri, chief executive officer at DIFC Authority, said.