Strategy
EXCLUSIVE: A Detailed Look At Schwab Advisor Services' Consulting Program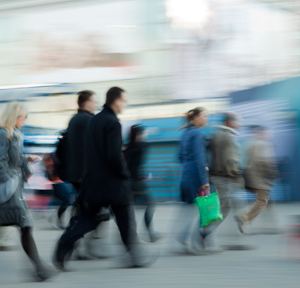 Schwab Advisor Services is running free immersive consultation programs for advisors. Here, Family Wealth Report talks to Schwab professionals and advisors who have been through the program.
It's often said in the RIA industry that the competitive environment is cut-throat, that there is pressure on margins, and that firms struggle to articulate their value proposition in a way that differentiates them from their peers. What's less often stated is a clear answer to these problems.
Schwab Advisor Services, though, is investing in a long-term way in the advisory industry: by running free immersive consultation programs for advisors on strategic business issues. The latest topic to be added to the program was managing client profitability. The program series is inspired by the firm's benchmarking study of the industry, which highlights advisors' business needs.
Moreover, the firm has moved from a knowledge-based approach – such as via whitepapers - to a focus on implementation at its Advisor Services arm, after perceiving that that's what its clients were crying out for.
"There's a tremendous amount of information out there for business owners and advisors on best practices – what they ask for is 'how can you help me implement these kinds of changes in my business, can you coach me and consult with me?'" says Nick Georgis, vice president of Schwab Advisor Services.
The consulting program has been running for just over a year and a half; around 700 advisors have come through it so far, and it has taken place in 19 cities. Next year, says Georgis, this is expected to expand to 30 cities.
"The demand has certainly been overwhelming in some ways. We were surprised. In the beginning we weren't sure if advisors would be willing to take the time necessary to do the pre-work, spend a day in a workshop, and then spend the next several months to really refine and implement the practices," he says.
A time commitment
Indeed, while the programs are run free of cost to the advisor, they do require dedication and time – the latter something advisors are often short of.
"You can't take it lightly – you've got to invest some significant time," says Bob Weisse, director of portfolio management at Heritage Financial Services, which has been through the client segmentation program.
As well as the initial workshop, Weisse then worked with Alissa Karlsberg, a senior relationship manager at Schwab Advisor Services, throughout the implementation phase.
"During the implementation phase, we coached them on client communications and scripting for those clients who were transitioning to a new advisor within the firm. Throughout the process, I scheduled bi-weekly conference calls to keep us on task," says Karlsberg, who covers the New England region.