People Moves
Summary Of Wealth Management Executive Moves - November 2012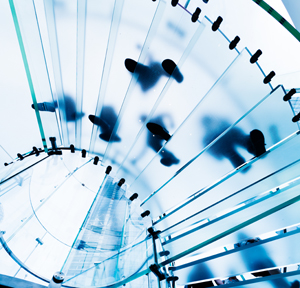 Italy's Banca Monte Paschi di Siena named Francesco Fanti as head of private banking, amid a wide-reaching shake-up of the bank's governance structure. Fanti, who latterly oversaw the bank's operations in central and southern Italy, was charged specifically with consolidating and relaunching MPS' private banking activities.
Middle East and Africa
Qatar's QInvest appointed its deputy chief executive, Tamim Hamad Al-Kawari, as its new chief executive, following the resignation of former CEO Shahzad Shahbaz. Prior to joining QInvest, Al-Kawari was managing director and country head for Qatar at Goldman Sachs.
Societe Generale Private Banking made four senior appointments in a bid to strengthen the commercial structure it has developed to serve wealthy clients in the Middle East and Africa. Eddy Abramo was appointed global market manager for clients in the Middle East - a role in which he will lead and coordinate the firm's commercial teams in Dubai, Abu Dhabi, Geneva, London, Luxembourg and Monaco.
Abramo joined SGPB in Paris as a discretionary portfolio manager in 1997 and was named chief executive of Societe Generale Private Banking Middle East in 2009. He retains this position alongside his new role. Meanwhile, Jean-Paul Rame became global market manager for Africa - a segment with "significant growth potential", the firm said. He retained his existing role as manager of the African desk for Societe Generale Private Banking Switzerland.
Switzerland
Banking software firm the Avaloq Group appointed Martin Frick to the newly-created post of head of business process outsourcing. In this role, Frick is responsible for the development and implementation of Avaloq's international BPO strategy.
Before joining Avaloq, Frick worked as chief operations officer continental Europe for business processing and procurement firm Xchanging in Frankfurt. Prior to that, he was chief investment officer of Avis Europe in the UK, where he was in charge of the IT and back-office divisions; before that he was CIO of the Winterthur Insurance Group.
The deputy chief executive of EFG International, Lukas Ruflin, decided to take a long-planned sabbatical and will step down from this role, which will not be replaced as part of a move to contain costs. He continued as an advisor and remains on the board of EFG Financial Products.
Mirabaud Asset Management, part of Geneva-based Mirabaud & Cie, appointed Andrew Lake to the role of global high yield manager, as the firm looks to develop its range of funds. Lake reportx to Lionel Aeschlimann, partner and head of asset management at Mirabaud, and will manage global high yield solutions for Mirabaud clients. Lake was latterly at Aviva investors, where he spent two years heading up the high yield business in London. Before that, he was at F&C Asset Management for four years, having begun his high yield career at Merrill Lynch Investment Managers in 1998.
North America
Prospera
Financial Services, an independent broker-dealer, brought in two
advisors in Westchester, PA, and Plymouth, MA, adding over $56 million
in assets under management.
Tom Ambrose of Ambrose Wealth Management has over 32 years of
experience and was formerly with Ameriprise. Meanwhile, Hilary O'Malley -
latterly of Wells Fargo Advisors - joins Plymouth Rock Financial
Partners and has been advising clients for over 19 years.
Eric Johnson of CNB Bank was promoted to assistant vice president for wealth and asset management.
Johnson joined CNB Bank as a member of the management training
program in 2004 and afterwards obtained a position within the bank's
wealth and asset management services division as a trust administrator.
In 2010, he was promoted to trust officer.
Merrill Lynch brought in 10 advisors from Morgan Stanley, UBS and
Wells Fargo, representing some $1.07 billion in assets and $7.7 million
in production.
Joining from UBS in Louisville, KY, the team of Charles Mercer,
Marguerite Rowland and Dowell Ryan has around $265.3 million in assets
and $2.4 million in production.
Meanwhile, a host of advisors joined from Morgan Stanley:
•In Mill Valley, CA, Jeffrey Wells represents around $264 million in assets and $1.5 million in production.
•In Greenwich, CT, Keith Ward represents around $136.3 million in assets and $1.58 million in production.
•In Washington, DC, John Forster represents around $110.2 million in assets and $500,000 in production.
•In Red Bank, NJ, Raymond Abbate represents around $102 million in
assets and $408,000 in production, and Bob Reinert and Craig Reinert
together represent some $92 million in assets and $526,000 in
production.
Lastly, Merrill Lynch hired Terry Schurman from Wells Fargo. He is
based in Ponte Vedra, FL, and represents around $101.9 million in assets
and $813,000 in production.
Neuberger Berman, the private investment manager, appointed Brian
Layton to lead its wealth management operations in Boston. He replaced
Chris Biotti who left Neuberger Berman earlier in the year for US Trust.
Layton, who joined as a senior vice president, previously worked at
Bernstein Global Wealth Management, part of AllianceBernstein, as a
senior private client wealth advisor.
At Neuberger, he reports to Terry Riordan, Chicago-based regional director of Neuberger Berman Wealth Management.
Sacramento, CA-based River City Bank added a wealth management veteran to its board of directors.
Lon Burford is a founding partner of the wealth management firm
Genovese Burford & Brothers, which was set up in 1987, and in which
River City bought a 20 per cent stake in July.
Boston Private Bank & Trust Company named Michael Cohen as senior
vice president and director of operations, charged with ensuring that
all operational components are running efficiently across the bank.
Cohen was latterly vice president of loan operations at Blue Hills
Bank. Before that, he served as vice president of credit operations at
Rockland Trust. He previously held similar roles at Citizens Bank and
State Street Bank.
Raymond James recruited John Dorsey as senior vice president of
investments and branch manager at its new Huntington, West VA, office of
Raymond James & Associates, a broker-dealer subsidiary of New
York-listed Raymond James Financial.
Joining Dorsey as senior client service associate in the Huntington
branch from Morgan Stanley Wealth Management is Angela Watson.
Wells Fargo added a retired partner of PricewaterhouseCoopers to its
board, due to start at the beginning of next year and join the audit and
examination committee.
Howard Richardson was at PwC for over three decades in a range of
leadership, audit and business advisory positions. He brings the number
of directors on Wells Fargo's board to 16.
Toronto-based Sprott Asset Management hired Jason Mayer as a
portfolio manager, focused on the firm's tax-efficient flow-through
product offerings. Mayer will join Paul Wong in co-managing Sprott
Resource Class, a tax-advantaged mutual fund that serves as the
roll-over vehicle for the firm's flow-through offerings. He joined from
Middlefield Capital Corporation, where he was lead portfolio manager on a
number of investment funds.
Bob Doll, who left his post as BlackRock's chief equity strategist in
June, joined Chicago-based Nuveen Asset Management as chief equity
strategist and senior portfolio manager.
Doll was latterly BlackRock's chief equity strategist for fundamental
equities. He also served as head of the US large-cap equity team, with
primary portfolio management responsibility for those strategies. He now
reports to Nuveen Asset Management's head of equities, David Chalupnik.
Doll remains at BlackRock in an advisory capacity throughout the remainder of 2012.
Snowden Capital Advisors, a dual listed RIA and broker-dealer, added two teams from Merrill Lynch.
The DiCiaccio and LaMothe-Gonzalez teams manage some $500 million in
client assets and are founding a West Coast branch office for Snowden in
Pasadena, CA.