People Moves
Summary Of Global Executive Moves In Wealth Management - December 2012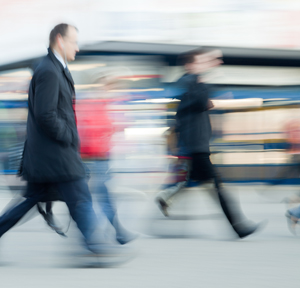 Raymond James & Associates added a trio of financial advisors in Fort Lauderdale, FL, from Morgan Stanley Wealth Management.
Scott Cutliff, Donald Horras and Patricia Polster - who make up the
Sunset Financial Group - previously managed over $204 million in client
assets and had annual fees and commissions of about $1.5 million.
LPL Financial, the independent broker-dealer that is part of LPL
Financial Holdings, named Victor Fetter chief information officer and
managing director of its business technology services unit.
Based in Charlotte, NC, Fetter will report to Mark Casady, LPL
Financial chairman and chief executive. He will also serve as a member
of the firm's executive management committee. He will develop the firm's
existing technology capabilities built by chief information officer
Chris Feeney, who is retiring after five years at LPL and over 30 years
in the financial services technology industry.
Genworth Financial appointed Thomas McInerney as president and chief
executive. McInerney will also join the board of directors and James
Riepe will continue to serve as the company's non-executive chairman of
the board.
McInerney previously held senior roles at ING Group and Aetna Financial Services.
Meanwhile, Genworth Financial Wealth Management appointed Daniel
Courtney as president of Genworth Financial Asset Management, the wealth
unit's affiliate investment arm. It is a newly-created role in which
Courtney will oversee growth strategy, including product development and
target markets.
Courtney will report to Mike Abelson, senior vice president of
Genworth Financial Wealth Management's investments and product
development. He will also work closely with Tim Knepp, chief investment
officer of the asset management division.
Morgan Stanley Wealth Management added two former Merrill Lynch advisor teams in New York.
Nancy Buttweiler, Kristopher Schultz and David Peterson previously
managed $141 million in assets and had a combined production of over
$1.2 million. They report to branch manager Michael Junker in St Paul.
Richard Prybyl, Richard Farr and Steve Headrick previously managed
$248 million and had a combined production of about $1.8 million. They
join Morgan Stanley in Ithaca and report to Dean Wallace, Central
Eastern, NY, complex manager.
WSFS Bank appointed Mark Gordon as director of private banking within its wealth management division.
Gordon joined the bank in 2007 as vice president within the
commercial banking division. Before that he led a private banking team
in Greenville, DE, at Mellon Financial Corporation, and earlier still he
worked with wealthy clients as an advisor with Merrill Lynch.