People Moves
Summary Of Global Executive Moves In Wealth Management - December 2012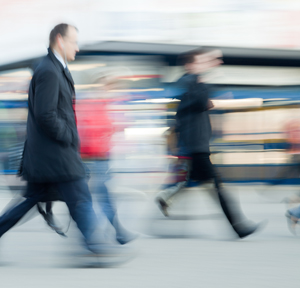 Barclays brought in a former top UK regulator, Hector Sants, to the
newly-formed role of head of compliance and government and regulatory
relations. Sants was due to take up the role on 21 January, reporting to group
chief executive Antony Jenkins.
Sants was previously CEO of the UK's Financial Services Authority,
a post he held from 2007 to June 2012; in 2010, he was appointed deputy
governor designate of the Bank of England and CEO designate of the Prudential
Regulation Authority. Sants' other high-profile roles have included CEO of
Credit Suisse First Boston, EMEA, and head of equities at UBS.
Barclays also added private banker Cecelia Russell to its Birmingham office.
Russell was recruited under Barclays' Embark initiative, which brings in staff
from other industries and trains them to become wealth managers. She was
latterly post-graduate programmes manager at Warwick Business
School, a role in which
she ran a portfolio of finance-related Masters courses.
UK-based Invesco Perpetual confirmed the departure of sales
director Craig Newman and sales manager Simon Dale. Ian Trevers, head of
distribution, was covering Newman's role until a replacement was to be
announced. Newman joined Invesco in 1993 as regional sales manager for the
North of England, while Dale joined in 1996.
Butterfield Bank (UK) appointed Kim Hillier as head of
private banking, joining from Stonehage Investment Partners, part of the
multi-family office Stonehage.
Hillier, who has 30 years of experience in managing money
for high net worth individuals, was executive director in her previous position
at Stonehage. Prior to this, she spent nine years as co-head of wealth
management and chief investment officer with Investec Private Bank.
JP Morgan Private Bank appointed Sara Yates as global
currency strategist in its foreign exchange and commodity business. Based in London, Yates is
responsible for currency forecasts, client investment and diversification
strategies in foreign exchange. She reports to Stephen Jury, global head of
foreign exchange and commodities. Yates joined JP Morgan from Barclays Capital,
where she was lead FX strategist for the European corporate business, with a
particular focus on sterling and the UK economy.
Legal & General Property appointed Rob Codling as a
senior asset manager within its £1.4 billion ($2.3 billion) managed fund.
Codling reports to fund manager Mark Russell. Codling joined from Jones Lang
LaSalle (previously King Sturge).
UBS Wealth Management named James Broderick as its new chief
executive for the UK and Jersey/ Broderick succeedrf Andre Cronje, who held the
role for the past four years. Cronje is not leaving UBS however, but has
decided to seek a new challenge within the group. Broderick is based in London.
Vistra, the international trust and fund administrator,
appointed Richard Hughes to the newly created role of business development
officer. Hughes, based in Vistra's London
office, previously operated from the group's Jersey
base.
FF&P Wealth Planning added Will Tudhope and David Nelson
to its client-facing team. Tudhope, latterly at St James's Place, is be client
director at FF&P. He has over 25 years' experience in the financial
services industry, including 17 years with Goldman Sachs. Nelson, who began as
associate director for FF&P this year, joined from Towry, the wealth
management firm, and is a chartered financial practitioner.