People Moves
Summary Of Executive Moves In Global Wealth Management - April 2013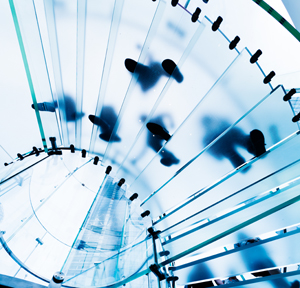 Chicago, IL-based William Blair & Company hired John Zielinski
and the team of John Baker Welch and Anthony Faut as private client
advisors.
Zielinski was latterly a senior vice president at Capital Group
Private Client Services and has also previously worked at Lehman
Brothers Asset Management and The Northern Trust.
Welch spent the last 25 years at Rothschild Investment Corporation, most recently as a partner and portfolio manager.
Faut also joins from Rothschild Investment Corporation, where his
most recent role involved focusing on investment advice and employee
education as a member of the firm's retirement plan team.
OppenheimerFunds appointed Mark Hamilton as chief investment officer of asset allocation, a newly-created role at the firm.
Reporting to Art Steinmetz, CIO, Hamilton will lead the expansion of
the firm's investment strategies, with a focus on designing and
implementing multi-asset products and solutions.
Hamilton joined from AllianceBernstein, where he most recently served
as an investment director on the dynamic asset allocation portfolio
management team.
His responsibilities there included managing investments in the
global equity, bond, credit, currency and real asset sectors, as well as
directing the design, development and implementation of dynamic asset
allocation strategies for institutional, sub-advisory, retail and
private client channels.
Westwood Holdings Group appointed Randall Root as president of its Texas trust subsidiary, Westwood Trust - Dallas.
Root has been a member of the Westwood Trust team for 20 years, most
recently as senior vice president, trust investment officer. He works
with affluent individuals and families, as well as charitable
endowments, foundations and corporate retirement plans.
Focus Financial Partners brought in Mark Hovanic and Matt Sonnen to
support Focus Connections, the firm's offering that supports advisors
undergoing the transition to RIA status.
Hovanic, a managing director, will be responsible for recruiting and
advising wirehouse breakaway teams, while Sonnen joins as vice president
of strategic operations.
Hovanic previously served as a senior vice president, complex and
branch manager at several wirehouses including what was then Morgan
Stanley Smith Barney, as well as UBS and earlier Paine Webber.
Prior to joining Focus, Sonnen was the chief operating officer of
Luminous Capital, which was bought by First Republic Bank in November
2012. Before that, he worked at Merrill Lynch and Los Angeles, CA-based
Pacific West Capital Group.
Focus Financial also appointed Frank Balducci as senior vice
president of accounting and reporting, Jason Carver as a business
development associate, and Antonia Savaria as a vice president of
compliance and risk management.
Atlanta, GA-headquartered Bank Solutions Group appointed JP Nicols as a partner within its wealth management practice.
Nicols has over 25 years of industry experience and is also the
founder and chief executive of Clientific, which will now provide
research and insights for BSG clients.
Prior to founding Clientific, he held a number of roles at various
financial institutions, including as the first chief private banking
officer for US Bank.