Art
EXPERT VIEW: Moving Art Across Borders For Sophisticated Investors - Part 1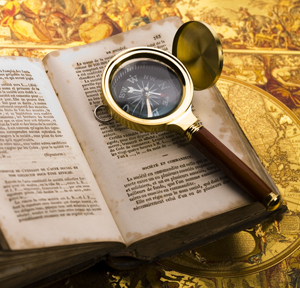 Handling the issue of managing fine art collections that straddle global borders is a challenge - but also opens a range of opportunities. Two experts in the field examine the issues.
A new study just released by Fine Art Wealth Management in collaboration with Constantine Limited takes a close look at moving art across borders and the minefield of official documents which face collectors with international lifestyles and artworks located all over the world. This is part one of a two-part feature. It is being run on this news service and sister publications, as the subject of the article is, by definition, global in scope. The authors are Randall Willette, managing director, Fine Art Wealth Management, and Tim Sutton, MD, Constantine Ltd. This article is reproduced here with permission. To view the second part of this article, click here.
Foreword
Whether driven by personal enjoyment or pure financial return, art is one of the most popular investments of passion for high net worth individuals having experienced significant growth in recent years. Now in rebound following the financial crisis, art is increasingly becoming a meaningful element of HNW individuals' portfolios.
Many sophisticated collectors have international lifestyles with businesses, homes, and art assets located all over the world. Risks of damage to art from packing, shipping, storage and installation can arise not just in one country but in a number of different countries and collectors require bespoke art logistical services tailored to their needs.
Clients who regularly move art across borders understand the importance of complying with import-export regulations and will normally seek advice before shipping works of art. They know that crossing borders can trigger tax liability and it is critical to understand the implications. Given that illegal export is an offence in many countries this may affect the resale value of an art work or an entire collection.
It is important that a collector seeks professional advice to guide them through the minefield of official documents, export licenses, and regulations as well as organise the most appropriate method of transport.
The continuing development of freeports has been another notable trend in the last few years in Europe and Asia. Regulations have changed and you can now bring artworks into customs-approved fine art agents' warehouses and enjoy the same tax benefits as freeports.
With private art collections becoming a greater part of overall personal wealth, sophisticated collectors would be prudent to ask a few key questions of their art transport company to ensure they meet certain standards of best practice. This paper lays out general insights around moving art across borders and how proper art handling is critical to preserving and protecting a family collection.
The rise of global private collectors
A new generation of collector is emerging for whom art has increasingly become a part of their overall wealth management strategy. Of the world's 2,170 billionaires, the average holding of art is worth $31 million, according to Wealth-X research, or 0.5 per cent of their net worth. But the world's top ten billionaire art buyers take collecting to a whole new level. They love art so much that they have an average 18 per cent of their net worth invested in art according the report. Buoyed by a convergence of the old and new, surging sales at auction are reflecting an emerging class of newly wealthy collectors investing in art. According to the latest annual report just released by the European Fine Art Foundation (TEFAF), the international art market reached €47.4 billion ($64.6 million) in total sales of art and antiques in 2013, close to its highest ever recorded total, and advancing 8 per cent year-on-year.
The data gathered and analysed for TEFAF by Dr Clare McAndrews, founder of Arts Economics, also shows there were 32 million millionaires worldwide in 2013, with 42 per cent of those based in the US. At least 600,000 of this global group are mid-to-high level art collectors (less than 2 per cent of the world's millionaire population). While sales in the US in 2013 increased by 25 per cent in value year-on-year, confirming its position as the key centre worldwide for sales of the highest priced art; the Chinese market experienced more cautious buying in 2013, with low positive growth of 2 per cent.
The EU has been one of the most stagnant regions of the art market, with sales falling by 2 per cent in 2013. Although the TEFAF Report focuses its attention on the US and Chinese art markets in particular, according to the 2013 Capgemini/RBC World Wealth Report, art is also seeing a jump in popularity worldwide, with UHNW individuals in emerging markets setting the pace. However, while the spending of high net-worth individuals has been critical for the development of art markets in many regions, in emerging markets increasing prices for art and the value of art sales have been driven by a relatively small portion of the nation's population.
Whether driven by personal enjoyment or pure financial return, HNW individuals cited art as one of the most popular investments of passion having experienced significant growth in recent years, especially among emerging markets. Now in rebound following the financial crisis, art is increasingly becoming a meaningful element of HNWI portfolios comprising 16.9 per cent of investment of passion allocations.