People Moves
Change At The Helm Of Swiss Private Bank's Russia Operations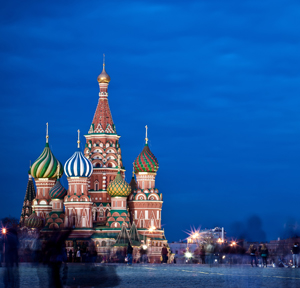 Switzerland's second largest bank said there will be a new CEO for its private banking operations in Moscow from January next year.
Credit Suisse's private banking unit in Russia has reshuffled its leadership, appointing Dmitri Kushaev as chief executive to take the helm on 1 January next year from Michael Knoll, who moves to another senior role at the Zurich-listed lender.
Kushaev will report on a country basis to Steve Hellman, CEO of Russia and the CIS at Credit Suisse, and on a functional basis to Oliver Foraita, head of market group for international locations in the northern and eastern Europe private banking arm of the bank. He has the role of further developing Credit Suisse's Russian onshore private banking franchise, the bank said in a statement today.
The new CEO joins from Blackstone Group where he works as a senior adviser, based in Moscow. Prior to joining that firm in 2011, he spent three years at Troika Dialog Group, serving as a principal partner and head of investment banking. Kushaev began his career in financial services in 1993 in the mergers and acquisitions department of Ernst & Young in Moscow. He then went on to serve in senior roles at ING Barings and Donaldson, Lufkin & Jenrette in Russia.
"He brings a great deal of experience of the Russian marketplace and his appointment clearly underscores our commitment to further developing the significant opportunities offered by our integrated bank strategy," Hellman said.
His colleague, Oliver Foraita, added: "With Dmitri's vast expertise in investment banking, he is an ideal fit to realise the significant opportunities offered across the private banking and investment banking businesses, which are especially relevant to entrepreneurs and our ultra high net worth clients, many of whom have institutional needs."
As far as the outgoing CEO, Knoll, is concerned, he has, Credit Suisse said, "grown the bank's Russian onshore private banking franchise significantly" over the past four years of being in the role.
"During his tenure, Mr Knoll has expanded the service offering including a corporate advisory and mid-cap mergers and acquisitions team to serve the broader business needs of the bank's clients. He has systematically targeted the most promising Russian regions, anticipated the changes in the regulatory environment and ensured a strong risk and control environment within the business," the firm said.
Knoll will remain in his role until the end of the year to ensure a smooth transition with Kushaev.